Boost your performance and productivity with Bosch's new "HELL-ION" 18V Turbo Charger. The new Bosch charger brings your dead battery to a 50% charge in just 15 minutes. With fast and faster charge modes, the Turbo Charger minimizes downtime and allows you to stay on the job longer.
Features
The HELL-ION 18V Turbo Charger offers 8x the charging current compared to standard models. The Power Boost Mode charges an 8.0Ah battery to 50% in 15 minutes or to 80% in just 26 minutes, getting you back to the task at hand. Also, the charger is compatible with all Bosch 18V Li-ion batteries.
The new Bosch charger is one of the first to offer battery diagnostics via connectivity. Users can monitor charging levels and status with the Bluetooth Connectivity Module that connects to smart devices. The new charger also features two additional functions: Max Lifetime and Storage modes. Both modes are available with Bosch's Toolbox App, which helps users gets the most out of battery life. Be in the know with your tool's charging activities.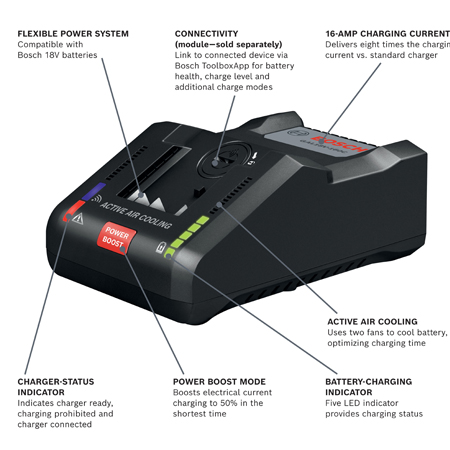 SPECS
Bosch HELL-ION 18V Turbo Charger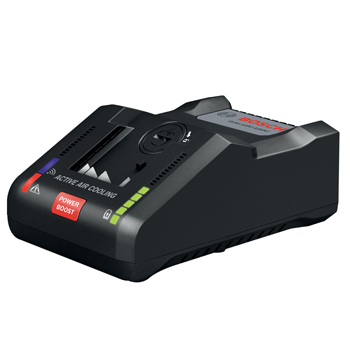 Follow our blog and social media channels for the release of the Bosch Turbo Charger and other new products.