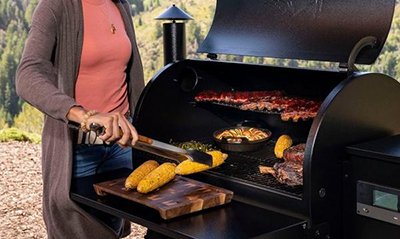 Traeger has dominated the pellet grill market for decades and has soared to the top of every Fathers Day list year after year. They've become known for quality wood pellet grills with the most unmatched advanced technology on the market. But they didn't pop up overnight. So, how did they become an industry leader? A couple of factors went into them dominating the smoker market. 

Trager Pellet Grills has been around since the mid-80s, but it wasn't until the early 2010s they experienced a boom. During that time, home smoking meats became all the rage, and everybody was looking to jump in. At the same time, Traeger was going through a regime change and re-branding from a new CEO and ownership group. After the re-branding in 2014, Traeger went from a niche following amongst a rabid fanbase to being one of the most recognizable grill brands in the industry.
Traeger Grills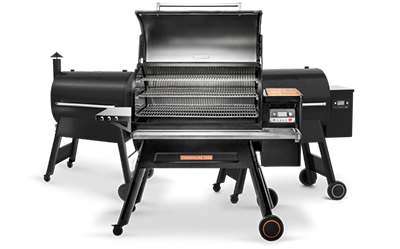 Traeger offers four different classes of wood pellet grills that can cover any wallet and desires of any Traeger offers four different classes of wood pellet grills that can cover any wallet and desires of any barbecue enthusiast. First is the TAILGATER series, which is built to be more portable for when you want to haul your grill to the campsite or a friend's house. Next level up from the TAILGATER is the PRO series which is more of an entry-level stationary option with a larger size. 
A step above the PRO series is the newest Traeger grill, the IRONWOOD series, with even larger sizes and additional technology such as DownDraft Exhaust and TRU Convection. The top-of-the-line series is the TIMBERLINE which is like the Rolls Royce of wood pellet grills. It features the best tech and the largest sizes for maximum cooking capacity.
Traeger Features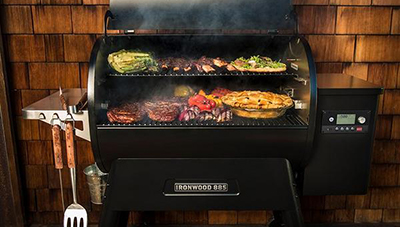 All of Traeger's grills live by their patented Set-It & Forget-It mantra that allows for simple, oven-like controls that make smoking a stress-free, fun experience. Their grills are capable of so much more than just smoking; they can grill, bake, roast, braise, and barbecue, so you can slow-cook a brisket and finish off your meal with an apple pie all on one grill.
Each series has its own personal features that set them apart from the others. The TAILGATER features a Digital Arc Controller that allows for 5-degree increments when setting temperature. The series also includes Keep Warm Mode, which holds the internal temperature at 165 degrees for when you don't plan on eating right away.
The PRO series builds on the TAILGATER with a Digital Pro Controller with Advanced Grilling Logic that keeps temperatures within 15 degrees for more precise grilling. It also adds a meat probe and an extra grill rack for increased versatility. Some models of the PRO series feature Traeger's cutting-edge WiFIRE technology.
The IRONWOOD series features double-side wall insulation for greater heat retention, D2 Direct drive train with TurboTemp technology, and an adjustable two-tier grate system. Finally, the TIMBERLINE series brings all the bells and whistles. The series features a magnetic bamboo cutting board, a fully stainless-steel interior, a stainless steel front shelf, and a concealed grease pan.
Traeger Advanced Technology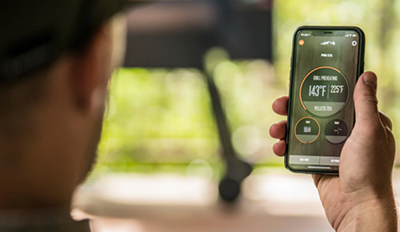 Technology is where Traeger sets itself apart from all the other pellet grills on the market and puts them at the head of the class. Their revolutionary features seem simple enough but create a level of convenience you can't find anywhere else.
The crowning achievement of Traeger is the WiFIRE technology that's found in every series except the TAILGATER. The WiFIRE controller uses the TRAEGER app to connect directly to your smartphone so you can monitor food temps, change the temperature of your grill, and add smoke without getting up from your couch. WiFIRE technology also features connectivity with your Apple Watch for added convenience.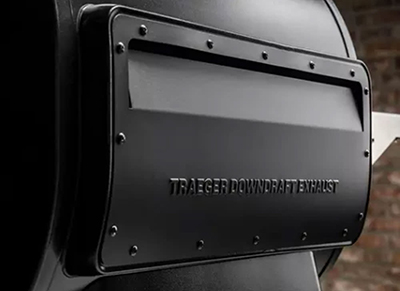 Other advancements over the years have included Super Smoke Mode, TRU Convection System, Traeger Pellet Sensor, and DownDraft Exhaust. The Super Smoke Mode increases the amount of smoke being produced with the push of a button, so you get the maximum smoke flavor. The TRU Convection System creates a vortex of heat and smoke that allows for a faster cook. For a complete flavor, the DownDraft Exhaust System keeps fresh smoke flowing over the food. Lastly, the Traeger Pellet Sensor allows you to monitor pellet levels in the Traeger app so you can check when you're running low.
Shop all of Traeger's grills and accessories, including covers, shelves, pellets, BBQ rubs, and more at Acme Tools.