EGO is an outdoor power equipment brand on the rise. They produce a wide variety of tools, including lawn mowers, chainsaws, trimmers, and snow blowers. In a market with dozens of brands, EGO sets itself apart by being completely cordless. Its line of 56V batteries powers every product they offer. The 56V lithium-ion battery produces nearly the same power and efficiency as their gas-powered competitors, without any noise or emissions. Below are just a few Ego tools offered.
Ego Snow Blowers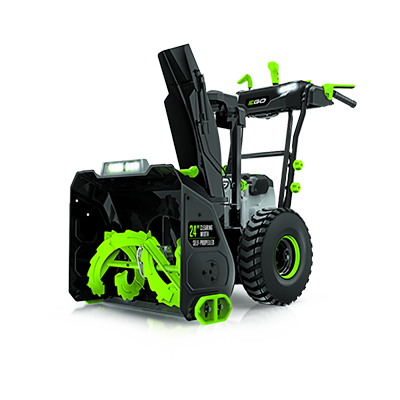 EGO offers two types of snow blowers, a two-stage or single-stage model. Both models feature high-efficiency brushless motors, LED headlights for late-night work, and push-button start. The two-stage self-propelled snow blower (SNT2405) has a 24-inch clearing width and a 20-inch intake height, allowing it to throw snow up to 50 feet. With two EGO 56V 7.5 Ah ARC Lithium batteries, it can clear an 18 car driveway with 8 inches of snow in one charge. The EGO single-stage snow blower (SNT2103) can throw snow up to 35 feet with its 21-inch clearing width. A collapsable handle allows the SNT2103 to be easily stored in the garage when it's not in use.
Lawn Mowers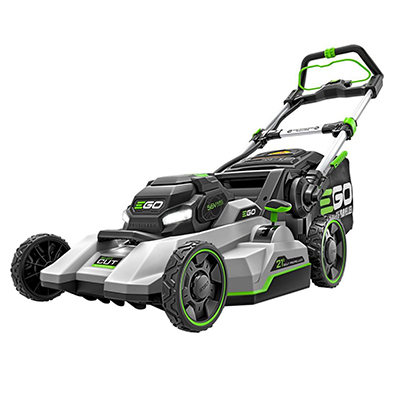 EGO has summertime outdoor power equipment covered too. They offer several mower options in either 21-inch or 20-inch sizes. There are several options in the 21-inch size, but EGO's top-end select cut cordless lawn mower (LM2135SP) delivers enough features for anyone. The LM2135SP features Touch Drive Self Propelled Technology, which allows you to engage the self propel function with the touch of your palm and change the speed simultaneously with the scroll of a dial. It's also the first cordless mower with a multi-blade cutting system for premium cutting performance. EGO's 20-inch cordless lawn mower (LM2020SP) features a steel deck to help keep the mower safe in any weather conditions. The LM2020SP features a 60-minute run time, push-button start, and a brushless motor.
String Trimmers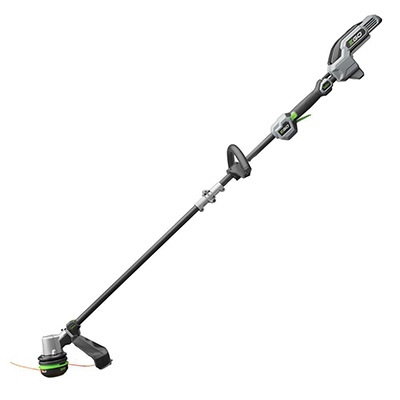 EGO produces string trimmers with cutting edge features on top of their cordless technology. Their 15-inch carbon fiber cordless string trimmer (ST1520S) is the first string trimmer with POWERLOAD technology. The tech automatically winds your trimmer, which makes it more efficient. Replacing the line is as easy as feeding the line into the head and pressing a button. It also features a stronger carbon fiber shaft than any of its competitors and comes with a lifetime warranty.
Shop more EGO Tools Power Equipment at Acme Tools.