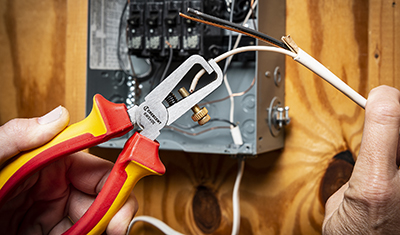 Crescent is launching a new line of high-quality insulated pliers. These pliers offer the ultimate performance at a fraction of the cost compared to competing brands. So for those who are in the electrical, industrial, and mechanical fields, look no further, Crescent has got you covered.
Not only will you have the option to purchase pliers that are top-notch and more affordable, but Crescent is rolling out a variety of 18 new different pliers. These pliers consist of 8 VDE insulated pliers, 4 mini pliers, 3 plastic-cutting pliers, 2 long-nose pliers, and a wire stripper.
The new VDE Insulated Pliers include lineman's (available in 6-, 7-, and 8-inch options), long-nose (6- and 8-inch options), diagonal (6- and 7-inch options), and a 7-inch insulated wire stripper. These pliers have an insulated design for use in high-voltage areas with protections up to 1000 volts of alternating current, VDE certified, and built to meet IEC/EN standards. Equipped with laser hardened cutting edges to provide clean cuts and anti-rust coating to give the pliers long-lasting usage preserving their edge and finish. The VDE pliers also have ergonomic anti-slip handles which will maximize comfort and increase your grip strength.
The new mini pliers are available in various options, diagonal, nipper, bent nose, and long nose options. Each mini plier is equipped with a slim handle and head design to help you get in those tight spaces. The plastic cutting pliers are available in 5-, 6- and 7-inch options, and all feature spring-loaded handles to make repetitive cutting easier.
6″ Linesman VDE Plier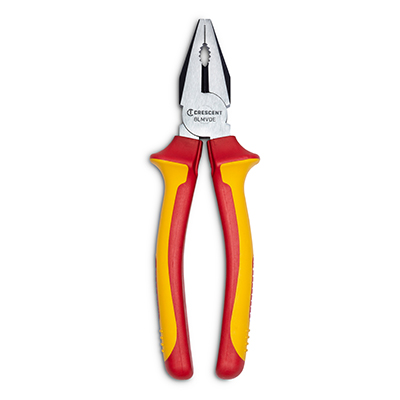 6″ Diagonal VDE Plier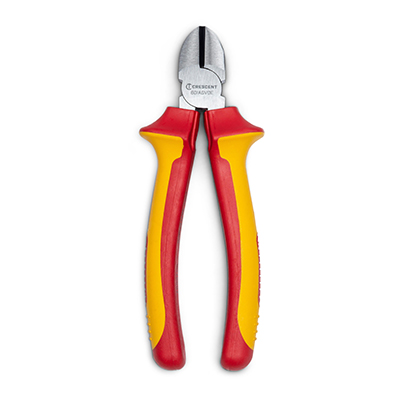 6″ Long Nose VDE Plier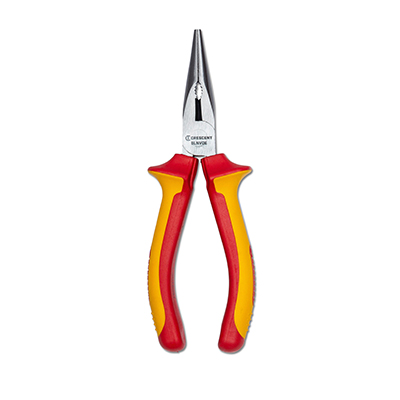 Shop the new variety of pliers and check out other Crescent products at Acme Tools.