Proper pruning is essential for plant growth. The DEWALT DCPR320B/DCPR320D1 cordless pruner is an excellent tool for pruning various plant types, fruit trees, and branches. It is ideal for softwood, branches, and stems.
The pruner offers a precise and clean cut that allows the cut plant to heal faster. Pruning is as simple as pulling a trigger since the pruner has a grip handle built for safety and comfortable cuts.
What Makes this Special
Cordless Freedom where you need it
The DEWALT DCPR320B/DCPR320D1 Pruner offers the freedom you need for you to move around with your tool without using cables. The new pruner is perfect if you are afraid of a chainsaw or just looking for something easy to handle while working. The cordless freedom makes the tool suitable for gardeners who prune large areas forming intricate shapes.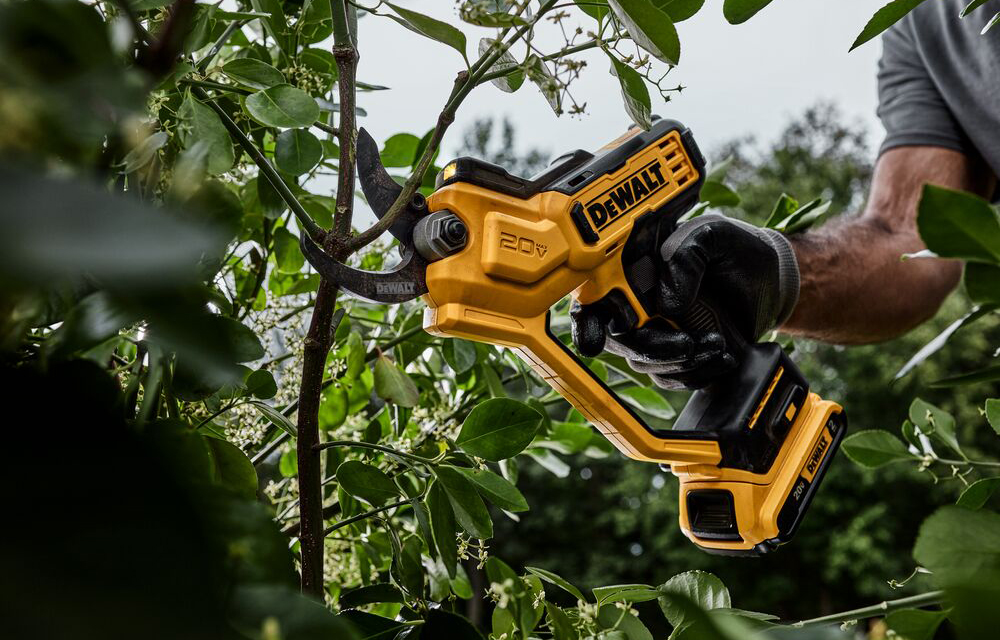 Quiet Powerful Operation
The DEWALT pruner is quieter than typical pruners, meaning you can work around a more conducing environment. This also means you no longer need to invest heavily in ear protectors during pruning. Our cordless pruner has a cut capacity of 1.5″ and a cut speed of 1 cut per second. This makes it appropriate for gardeners seeking to complete a large workload within a short turnaround time.
Lightweight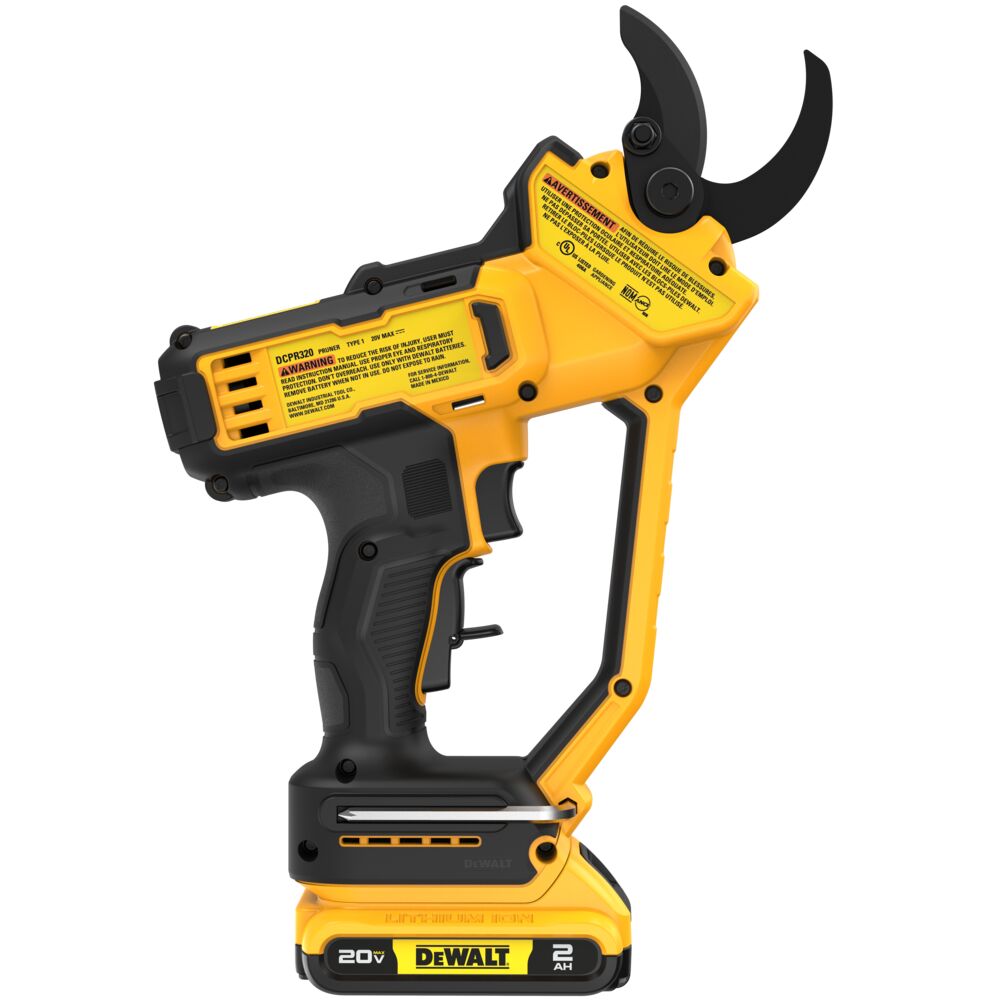 Gas pruners make pruning jobs more labor intensive since they are heavy to carry around. The cordless DEWALT pruner is light and well-balanced, giving you the allowance for effortless movement. It only weighs 3 lbs, making reaching tall tree plants less strenuous. Besides, it is far more comfortable and safer to use over a prolonged making garden work less tiring and more enjoyable.
Integrated LED Work Light
The work light offers visibility in areas with low light. The light not only illuminates dark spots be can be an excellent tool for boosting productivity with its incomparable brightness. Ultimately it creates a thriving, safer, and happier work environment.
Acme Tools is your headquarters for quality DEWALT Tools. The DCPR320 Cordless Pruner is available 2 ways, Bare Tool or in a 1 Battery & Charger Kit.