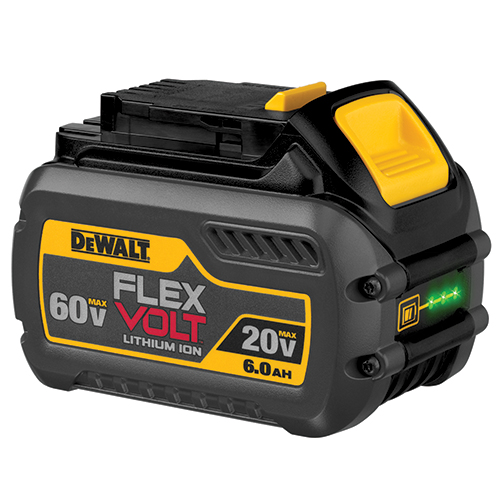 On June 21, 2016, DeWalt launched the FLEXVOLT System in spectacular fashion. Members from the media and other VIP guests were bused to a top-secret airport hangar outside Baltimore where DeWalt introduced the world's first battery that automatically changes voltage when the user changes tools. What's more, it was shown that this new technology is "backwards compatible" with most existing DeWalt 20V MAX tools and chargers. When used in a 20V MAX tool, the FLEXVOLT provides up to 4X the runtime.
DeWalt demonstrated that the key to their new technology is the ability of the FLEXVOLT battery to switch between 20V MAX and 60V MAX tools. And two FLEXVOLT batteries together can power the new 120V tools.






DeWalt also unveiled five new 60V MAX tools and two new 120V MAX tools. Guests were thrilled to be able to personally test the new 60V MAX 7-1/4" circular saw, 4-1/2" – 6" grinder, reciprocating saw, ½" VSR stud and joist drill, and 8-1/4" table saw. The guests also got their hands on the new 120V MAX FLEXVOLT 12" fixed head compound miter saw and 12" sliding compound miter saw.