Whether you live in a state where grass grows all year long or if your grass gets covered in feet of snow, Milwaukee Tools has expanded its Lawn & Garden Tools to include both the M18 FUEL lineup and M12 Tools. Milwaukee Tools has been practicing its motto of Disruptive Innovation and has succeeded over the last few years. This fall's PIPELINE event will highlight all those Lawn & Garden Tools that have saved us time and frustration, making yard work a little easier.
String Trimmers, Chainsaws, and Blowers
QUIK-LOK brings all tools to one simple platform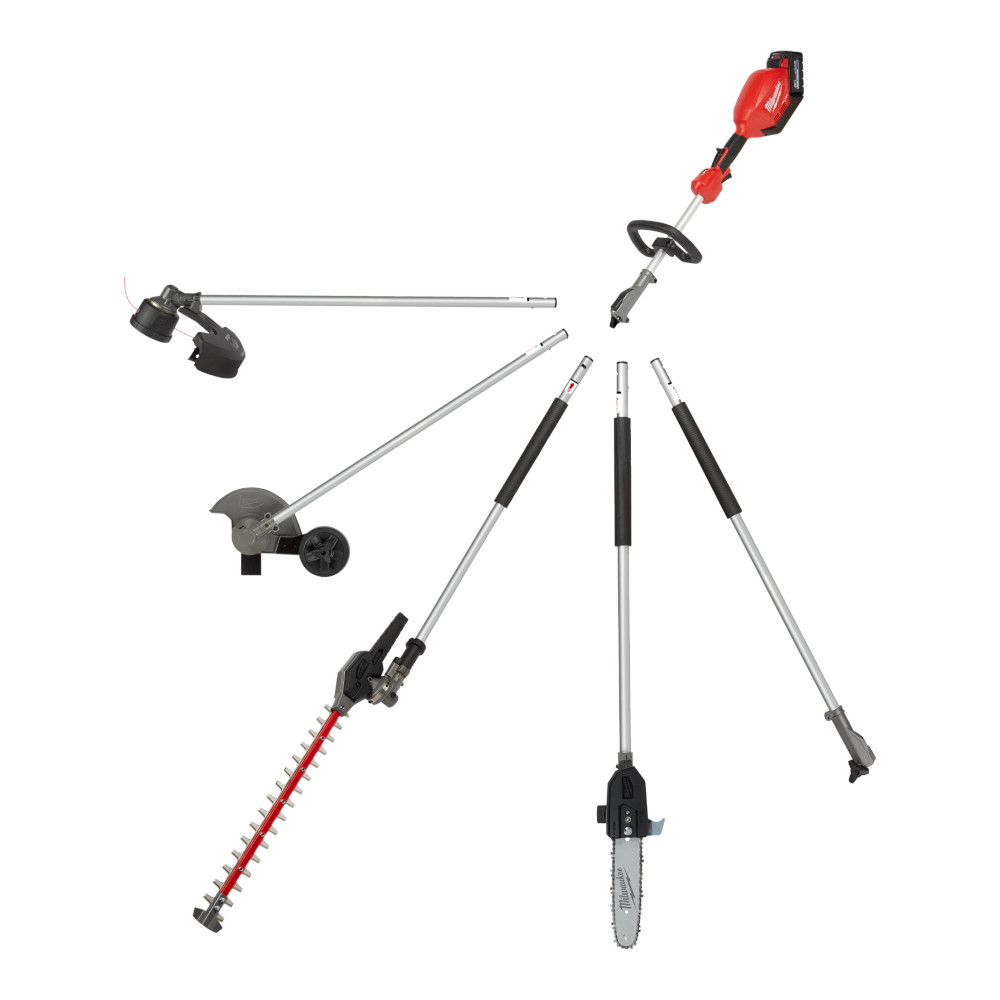 The backbone of this fall's PIPELINE event is the updates that Milwaukee Tools made to their core Lawn & Garden Tools. The QUIK-LOK system's release has catapulted the Milwaukee Tools versatility to be more than a single-use tool. This system allows you to power a Line Trimmer, Pole Saw, Hedge Trimmer, and Lawn Edger. Also included in the lineup since May of 2022 is a 9″ blade Brush Cutter, 23″ wide Rubber Broom, and a 23″ wide Bristle Brush. By holding onto the single power unit and connecting it with a Milwaukee M18 REDLITHIUM battery, you can fully control your yard.
If you don't need all of the specialized attachments the QUIK-LOK series provides, it is good to know that Milwaukee has continued improving its String Timmer. In early 2021 Milwaukee Tools released a Brushless version of the popular Line Trimmer that offered longer run times and did not overheat batteries by draining them so quickly.
A Cut Above the Rest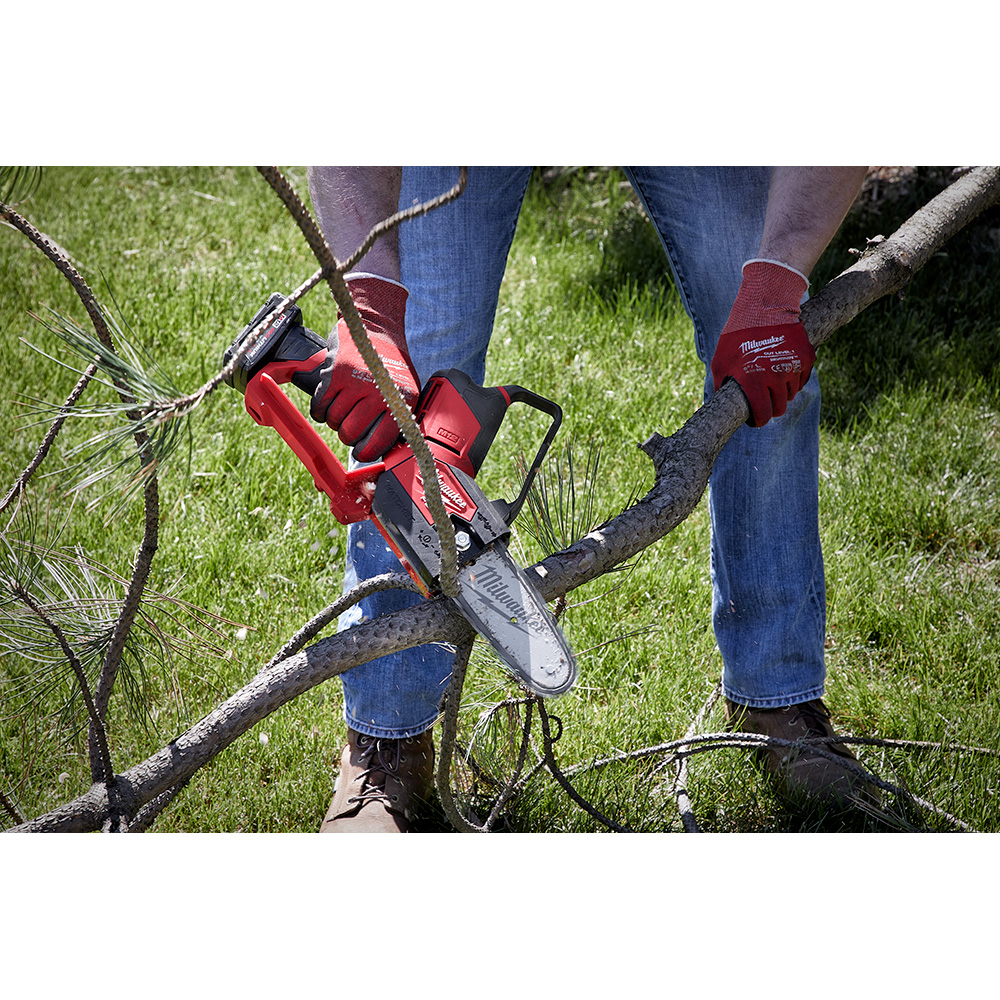 Milwaukee's NPS19 (New Product Showcase 2019) released one of the most anticipated tools being asked for in the Lawn & Garden lineup, and the 16″ M18 FUEL Chainsaw has been knocking down the competition since its release. This year's PIPELINE event highlighted its two smaller siblings. The 2727-20C 14″ M18 FUEL Chainsaw and the 2527-20 M12 FUEL HATCHET 6″ Pruning saw. The M18 FUEL 14″ Chainsaw shares the same power unit as its bigger brother, the 16″ Chainsaw, but it offers a 14″ bar for those that may feel intimated by the length of the original. The M12 FUEL HATCHET gives a great solution to those looking to trim up a tree or bush without all of the extra weight and capacity of a full-size chainsaw. This M12 version is also an excellent match to the chainsaw after the tree has been knocked down; taking the branches off is more time-consuming than felling a tree, and the smaller size of the HATCHET has less wear and tear on the operator.
Hurricane Force Winds
Milwaukee Tools has seemed to always have an industry-leading handheld blower, but with the release of their 2nd Generation handheld blower in 2017 and now the release of their 3rd Generation Dual Battery Blower (2824-20), they have positioned themselves to put some room between their tools and the competition. The Dual Battery blower will operate on the popular M18 battery platform. It will have full speed generated in under 1 second while maintaining noise level concerns with a decibel rating of 64db. They also backed off on the power a little this year and released a smaller M12 Spot Blower (0852-20) that allowed the user to pinpoint the unit's output.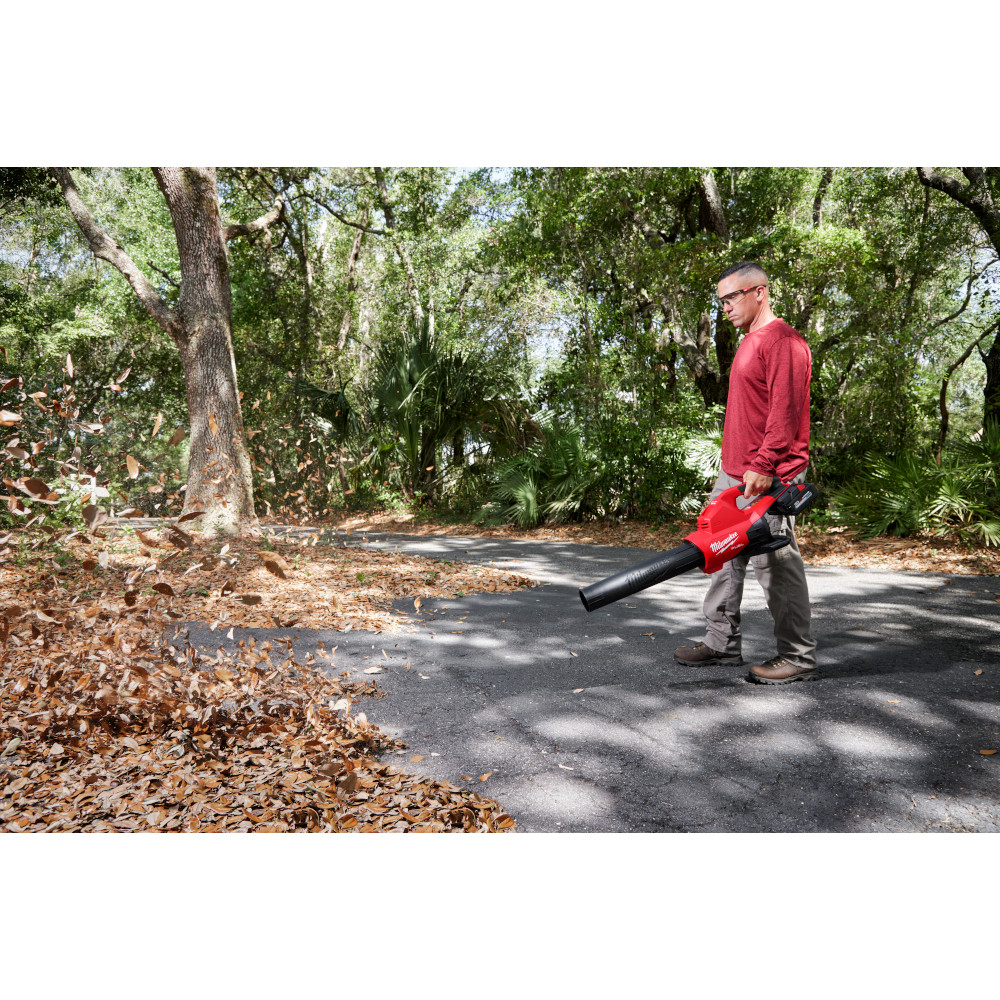 Lawn & Garden Tools That You Will Want In Your Garage
M18 FUEL Self Propelled Dual Battery Mower
The overall theme of power and poise was engineered into the anticipated M18 Dual Battery Lawn Mower. This mower takes many misconceptions about cordless mowers and throws them out the window. It offers the best cut quality, higher maximum torque, up to 60 minutes of run time, and no gas or oil to be concerned about.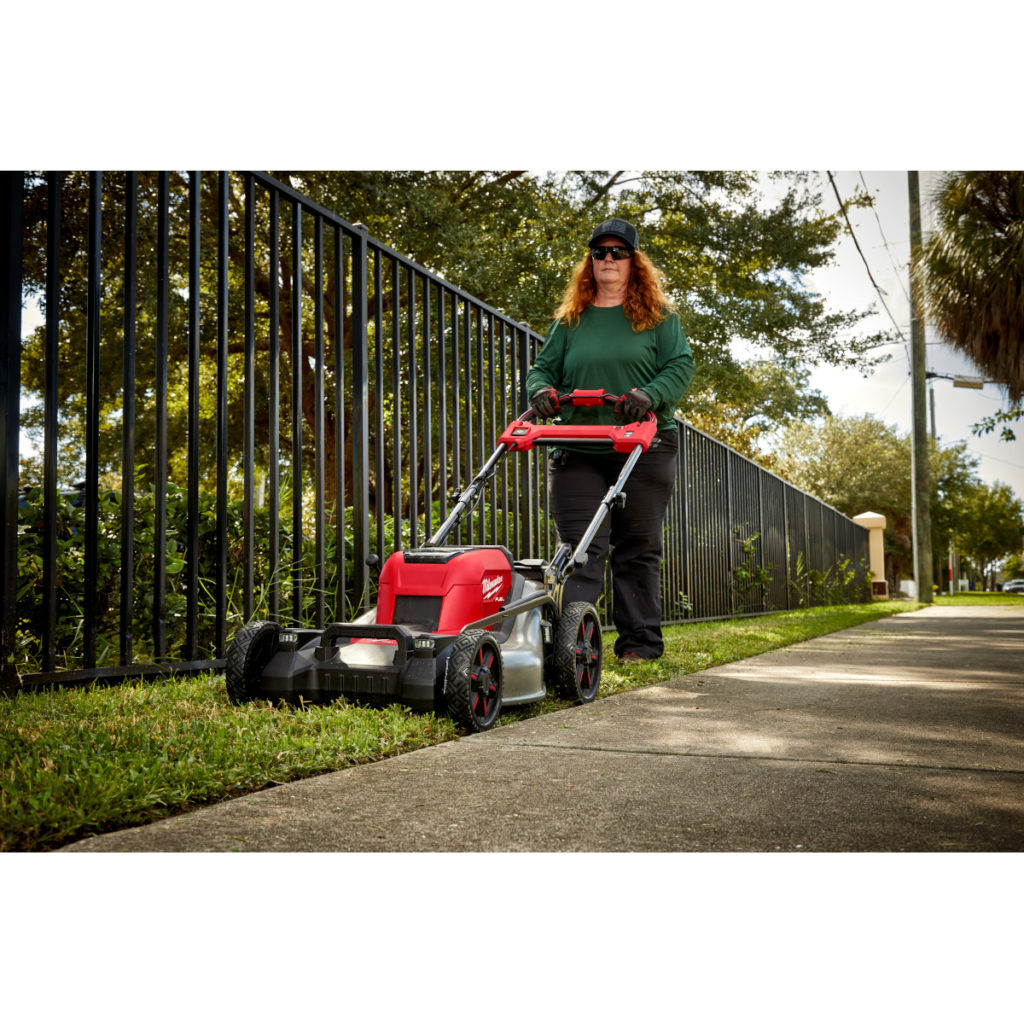 The dual battery mower runs off 2 M18 REDLITHIUM HIGH OUTPUT HD12.0 Ah batteries. With the two batteries, it can cut 1″ of grass in a 1/2 acre area in 60 minutes at a speed of 3 MPH. The batteries combined with a POWERSTATE brushless motor contribute to the highest max torque among electric competitors and even top 200cc gas competitors.
Sick and tired of priming and pull starts? A push-button start cuts out all that, gives you flawless starts and reaches full throttle in less than one second. A self-propelled throttle response provides improved system responsiveness, no motor ramp up, and increases user control and productivity.
Pruning the Hedges have never been easier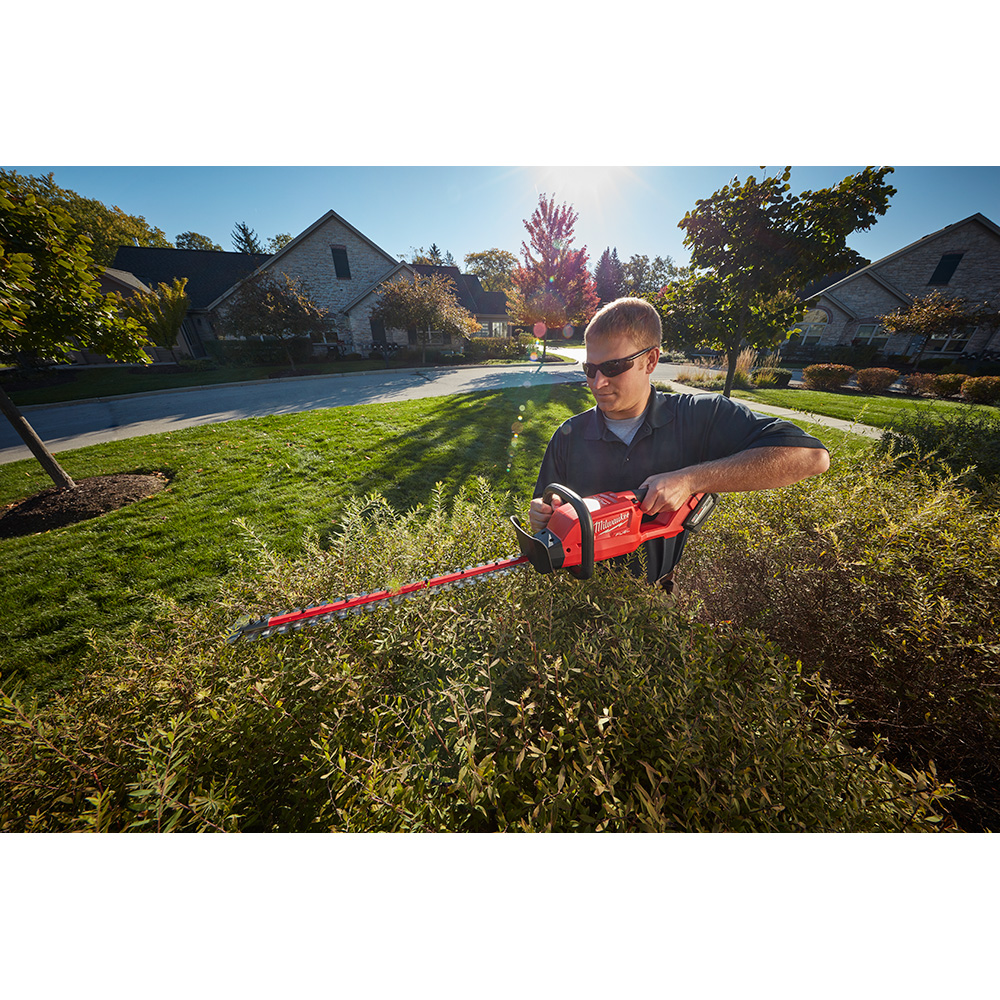 Like the combination between the M18 Chainsaw and M12 HATCHET, Hedge Trimmers have been paired up between the 2 voltages to give you everything needed to have trimmed-looking hedges professionally. 2726-20 M18 24″ Hedge Trimmer can power through thick branches and still offer finishing cuts on your most enormous borders. 2533-21 M12 8″ Hedge Trimmer gives you the one-handed control needed for the finishing touches on your large hedges and the delicate touch around your smaller bushes. Don't let the size of either of these tools fool you; the M18 24″ Trimmer can dance a fine line and give you all the control needed, while the M12 8″ is not a toy, this is a severe cutter in a smaller package.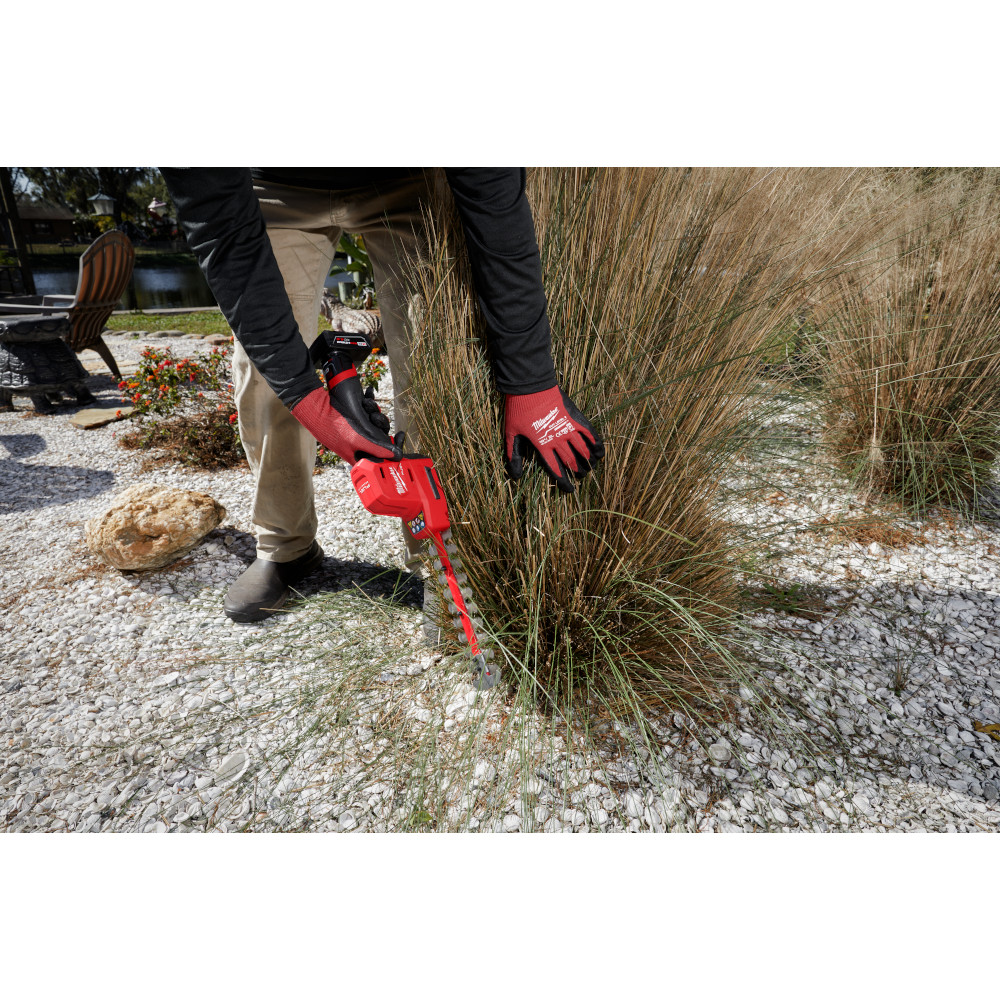 Milwaukee Switch Tank Takes the Hard Work from Spraying Jobs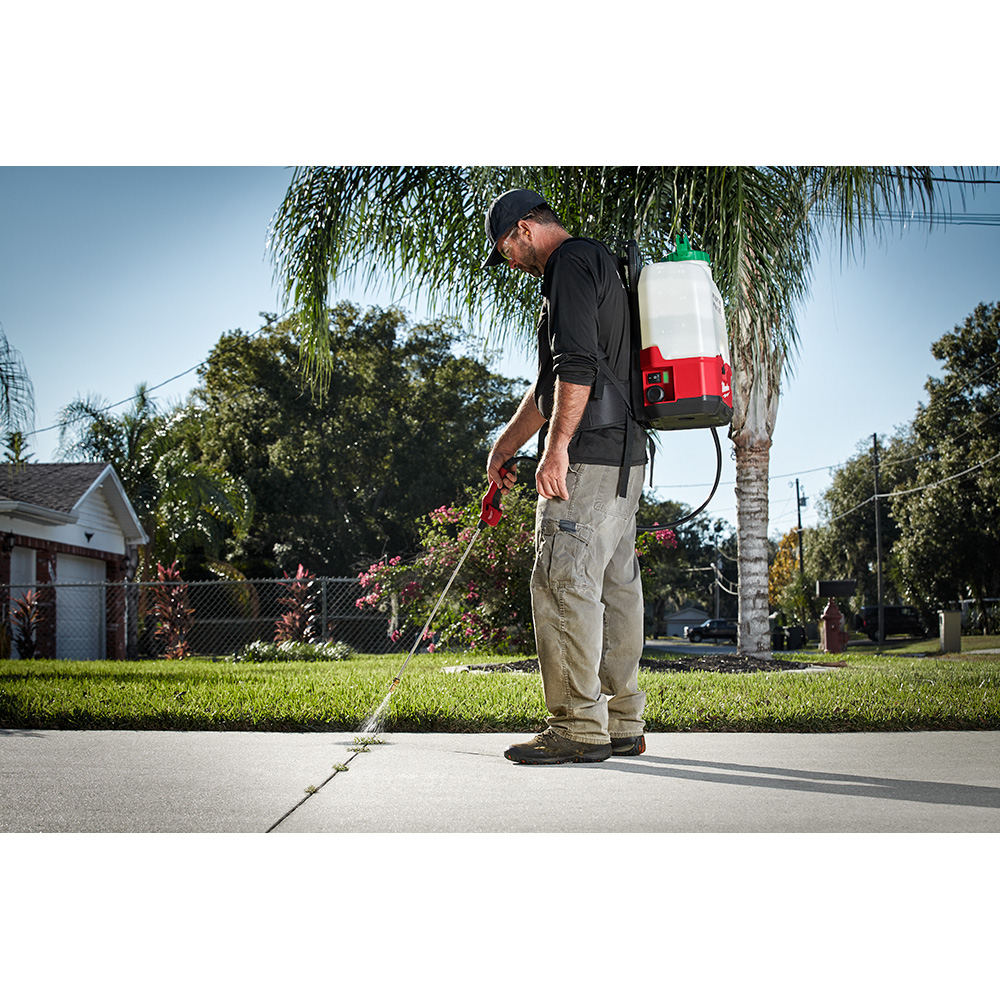 The Milwaukee M18 SWITCH TANK 4 Gallon backpack sprayer delivers the industry's first interchangeable tank design without manual pumping. The battery-powered backpack sprayer delivers instant, constant and adjustable pressure up to 120 PSI and a 25'spray distance. The sprayer has a dual diaphragm pump for longer pump life and Viton seals for increased durability against harsh chemicals. The powered base includes the motor, battery compartment, and REDLINK™ electronics. The interchangeable tank assembly consists of the pump, hose, and wand.