Every summer, a wood-burning fire pit appears on everyone's shopping list, whether replacing an old model or buying for the first time. The best wood-burning fire pit on the market for 2021 is Dragonfire's Smokeless Fire Pit. Although smokeless fire pits aren't a brand new idea, Dragonfire's goal is to provide a unique yet more affordable option for fire pit enthusiasts. A handful of features set the new fire pit apart from other available models.
Dragonfire Smokeless Fire Pit Features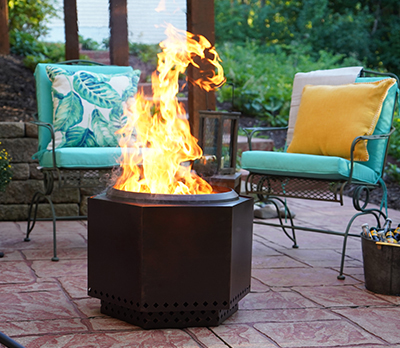 The shining feature of this fire pit, being smokeless, works with a combination of a few things. First, the deflector ring on the top features a curved opening to help circulate air and force the smoke back into the fire. The ring also prevents wind from entering the fire pit. Second, the diamond vent holes in the bottom and around the top circulate air through the dual-walled pit and back into the fire.
At 23.5 inches across, the Dragonfire smokeless fire pit is one of the largest on the market and can easily accommodate full-size 16-inch logs. For safety, the included spark screen stops sparks and embers from escaping the fire. Additionally, the fire pit stand raises the fire pit off the ground or patio to protect the surface and assist with air circulation under the fire.
Dragonfire Background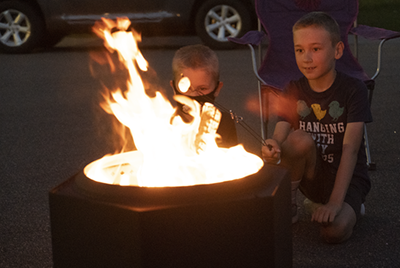 Dragonfire is a relative newcomer to the fire pit industry, but they're looking to innovate the market. They initially started a Kickstarter campaign in 2020 to crowd-source funding while simultaneously planning a retail launch for 2021. In April, they released two smokeless fire pit finishes, one in matte bronze and the other in matte black. Each model comes as a bundle that includes the pit, fire pit stand, deflector ring, spark screen, and an all-weather polyester cover.
Alongside the bundles, they offer a 19-inch grill grate for cooking meat or seafood or warming food in pots and pans. Another tool makes it easy to add more logs to the fire safely. The 40-inch log grabber features three prongs with teeth to help grab the wood.
Dragonfire Smokeless Fire Pit Bundle (Matte Bronze)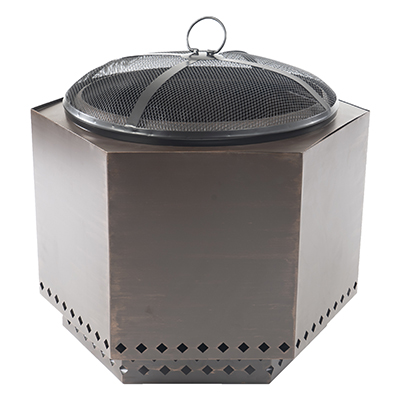 Dragonfire Smokeless Fire Pit Bundle (Matte Black)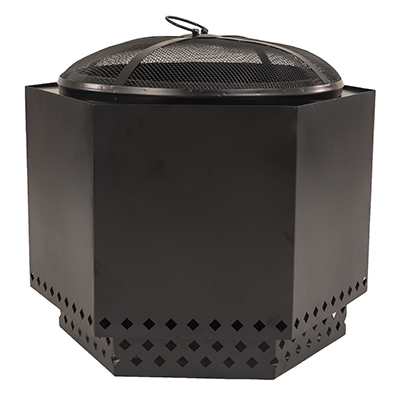 Shop all of Dragonfire's products to cover all your backyard wood fire pit needs as Acme Tools.