What is the History of Rolair?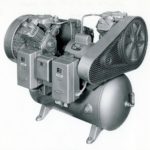 Rolair®, which was originally known as Associate Engineering Corporation (AEC), is a third-generation, family owned business located in Hustisford, Wisconsin. One of four companies spawned from the bankruptcy and dissolution of Red Rocket, a compressor company located in Horicon, Wisconsin, AEC was officially incorporated in January of 1959.
Having complete confidence in his ability to produce a quality air compressor, former Red Rocket engineer, Bob Laumer, entered a new phase in his life as owner of AEC. He handled design, sales and marketing, while former Red Rocket production manager, Howard Bluemke, handled production, testing and shipping duties. The ROLAIR® name was born with portable and stationary air compressors being the main products manufactured. Barn ventilation fans were built on site, too, as the surrounding county was primarily agricultural in nature.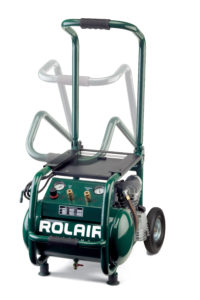 In 1969, the company was purchased by Joe Kelley, who originally operated a metal stamping business that manufactured the saddles used on Rolair® compressors. At the time, the company's products were only sold regionally and mainly consisted of belt driven portables and a few stationary models.
From 1970 to 1976, sales increased dramatically, forcing the company to relocate to a brand new facility in Hustisford, Wisconsin. Joe's son, Tim, joined the team in 1977 as sales continued to climb. He would later take over as President after his father's unexpected passing in July of 1996.
Fast-forward to 2001, when Tim welcomed his son, Mike, to the Rolair® staff. After several years learning the ropes in the sales department, Mike assumed the position of Vice President in 2005. His commitment and enthusiasm added a whole new dynamic to the future of Rolair®. In his first year as VP, Rolair® experienced a record year for sales.
What was the first product ROLAIR offered?
The first products offered were belt driven portable and stationary air compressors. The company also manufactured barn ventilation fans for the local agricultural industry.
What is ROLAIR best known for?
Rolair is known for assembling an extensive line of air compressors that have earned an excellent reputation among the residential contracting, industrial and mechanical industries. Our customer's appreciate our attention to detail, rugged performance and wide variety of options.
How is a ROLAIR air compressor different from others that are also on the market?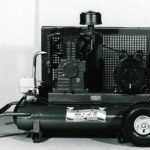 Rolair air compressors are designed to stand up to the hazards of the jobsite and outlast the competition, providing value year after year. Our sole focus is air compressors and pneumatic accessories.
The vast majority of our belt-driven air compressors are fitted with Italian-built pumps, which feature oversized crankcases filled with synthetic blend pump oil for easier starts and better performance. Foam-filled, flat-free tires ensure that you won't have to struggle to transport the air compressor around the jobsite.
What is ROLAIR's customer segment?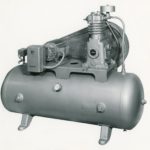 Rolair portable belt-driven and hand carry air compressors are intended for residential contractors. The line-up consists of models that fit a wide variety of needs, from individual finish carpenters to large-scale framing and roofing crews.
Our line of gas-powered and electric stationary air compressors are designed with the industrial and automotive industries in mind.
Where are ROLAIR air compressors made?
Every Rolair belt-driven air compressor is assembled at our factory in Hustisford, Wisconsin. That accounts for 132 of 141 total models. The remaining models are imported from several other countries. They are shipped to our Wisconsin factory where they undergo a rigorous inspection and testing process.
What is ROLAIR's warranty?
All Rolair products have a 12 month warranty from date of purchase which covers against defects in materials and workmanship.
Where and how can a user get ROLAIR warranty or out of warranty service needs?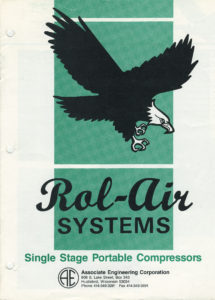 Since most issues can be resolved quickly and easily over the phone, customers are encouraged to call our Service Department and speak with one of our Regional Service Managers. Each Service Manager is in charge of a particular region throughout North America, but they all work together to ensure the customer is taken care of in the best way possible.
If the issue is more complex, the customer will be directed to an Authorized Rolair service center, where a trained technician can assess the situation and provide a solution. In many cases, our distributors provide in-house service for their customers' convenience. We also have a Service Center Locator on our website to help end-users find the nearest provider.