Yeti Products
Every red blooded sports fanatic in the world is going to be tuning into Fox on Sunday, February 5, 2017 for complete Big Game coverage. Most of them already know how they're going to step up their party game. So have you considered what you're going to do to make this year's big game viewing party better than last year's?
Yeti Rambler Colster Can Cooler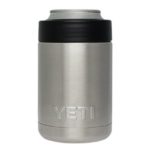 This is the perfect way to keep drinks colder longer. Yeti boasts a can-insulating, hand-protecting technology that seems to really work in terms of keeping your hands warm and your drink cold. This can cooler also works with 12oz bottles. It helps prevent condensation buildup and eliminates water rings on the coffee table as well.
Yeti 20 oz Rambler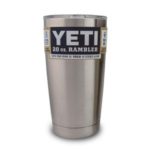 This is one of Yeti's most successful sellers and the original Yeti tumbler. The stainless steel double-wall vacuum insulated tumbler is amazing when it comes to keeping your drinks at just the right temperature.
Yeti Molle Zinger Bottle Opener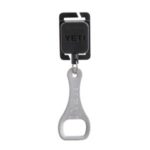 This bottle opener zips back to its starting location when you're finished popping open another good cold drink. Eliminate interruptions like searching for the bottle opener or figuring out who had it last while watching the big game and keep the drinks flowing.
Yeti Rambler Lowball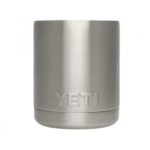 This little 10 oz tumbler has Yeti's patented double-wall vacuum insulation structure to keep hot drinks hot and cold drinks cold without burning or freezing your hand. This is a great little cup for people who enjoy coffee, hot chocolate, whiskey or other non-bottled drinks while watching the game.
Yeti Coolers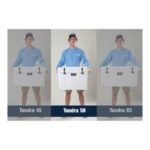 The original Yeti cooler flies off the shelves like hotcakes. Everyone seems to love them, and we completely understand why. They're relatively lightweight and they keep drinks cooler more efficiently than other coolers. Ice doesn't melt as quickly because of the double-wall technology and ice-retaining insulation.
Yeti Rambler Bottle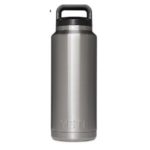 The Rambler Bottle holds 36 oz of hot or cold liquid and keeps it hot or cold for several hours. Keep coffee, tea, or mixed drinks on hand for hours without compromising their taste. The No-Sweat design and leak-proof cap prevent condensation which makes your drinks taste watered down.
Yeti Sidekick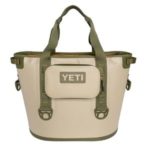 Protect your valuables, phone, wallet, and more in this great pack by Yeti. How many phones have you seen destroyed by accidentally spilled drinks? The Yeti Sidekick is liquid-proof so it goes above and beyond to guard your valuables from rowdy party goers and their drinks. This is also a great way to protect your valuables if you're watching the big game at your local pub or sports bar.
Yeti as a Big Game Party Gift
What would be better for your friends and family than to gift them their Yeti Rambler Tumbler or Rambler Colster Can Cooler after the party? Or you could shake things up a bit if you have friends and family who support different teams and say the winning team's supporters get to keep their Yeti. A little fun competition never hurt anyone, right?
Customize Your Yeti
Vinyl stickers are the perfect way to customize the Yeti products for your party. They go on easily, stay in place beautifully, and allow you to show your team support. You can even take this a step further and customize each Yeti tumbler with the names of your friends and family. This way everyone is sure to be able to keep up with their drinks much easier. It also makes the gifted tumblers or can coolers a much more sentimentally valuable gift for those who earn them.