Did you know that your Dremel rotary tool can etch glass? Pretty cool, huh! If you're in need of a personalized gift or just want to give your glassware a unique flare but not sure how, then you have come to the right place! Here are all the steps you'll need to customize glassware. Dremel provides you with easy step-by-step instructions to complete your own etching project! Beginner or pro, ready, set, GO!
Materials You Need:
This project really is as simple as we say it is. With the following supplies you will be ready to get etching.
Dremel 8050 Micro Rotary Tool: a great lightweight tool that gets the job done
Dremel 107 Engraving Cutter
Glassware Design– Surf the internet or hand draw the perfect design that suites your creative needs
Permanent Marker: to trace your design
Tape: Secure your design onto the glass if you are choosing to trace a pattern/design
Glassware of choice
Safety Glasses: Remember to protect your eyes!
How To Etch Glass
Starting point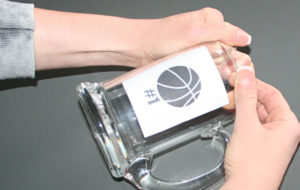 Find or create your favorite pattern or design. You can make this as simple or intricate as you prefer. When etching in glass remember the diamond points will provide the finest line, the silicone carbide stones will provide the thickest line and the tungsten carbide lines will provide the deepest line. Once you have your pattern you need to decide if you are going to trace it onto the glassware with the marker or if you would like to print the pattern out and securely tape it onto the glass.
Turn on your Dremel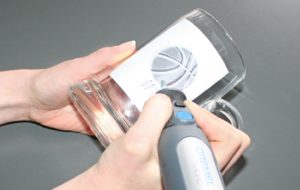 Once you have put on your safety glasses, turn on your Dremel and begin etching the pattern onto your glassware using the Dremel 8050 Micro Rotary and 107 accessory. You may want to change accessories to give your design lines different thicknesses and depths.  You can also shade with the silicone carbide stones.
Wash and show off
Once completed, wash your glass with warm soapy water to remove any remaining debris. You are now ready to enjoy and show off your custom glass! Who knows, maybe you will get some order from Friends and turn this into a thriving business.