Metabo HPT has released a new 36V MultiVolt Cordless Triple Hammer Bolt Impact Driver (WH36DCM) as the next generation replacing the MultiVolt 36V Brushless Triple Hammer Impact Driver (WH36DB). This kit will include two 2.5Ah MV batteries, a rapid charger, and a hard case. The new impact driver adds a new innovative solution making any job site even more productive. It offers better power, a compact size and weight, faster speed and modes, visibility, and resistance. It accepts any Multivolt battery or AC Adaptor. The new impact driver is also covered by a lifetime lithium-ion tool body warranty, a 2-year lithium-ion battery warranty, and a 1-year charger warranty.
Features
This new impact driver offers many new innovative attributes compared to previous versions. First, it has a faster driving speed, more torque, and decreased vibration. It has a power of up to 1,903 in-lbs of torque, 0-3,400 RPM, and 0-4, 100 BPM. It is very compact, at only 4-½-inches in length, and lightweight at only 2 pounds. There are 5-speed modes to control fastening screws and bolts. A responsive variable speed trigger provides you with complete control. 3-LED lights give you better visibility in dark areas and minimize shadows. The driver is water and dust resistant with an IP56 rating. And lastly, a brushless motor offers longer run-time, power, and extended durability.
36V MultiVolt Cordless Triple Hammer Bolt Impact Driver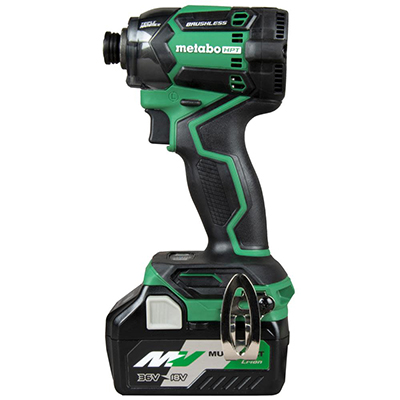 Below, check out our Tool Torture tests on the older generation, the 18 V Li-ion Brushless Triple Hammer Impact Driver.

The Hitachi Triple Hammer Impact Driver is the first of its kind, by using 3 internal anvils to power this 18-volt cordless tool instead of the industry standard 2, Hitachi has increased impacts per minute and torque. Is this increase a gimmick or does Hitachi know what they are doing?
Stress Test
Imagine trying to perform a task that could not possibly be completed. To simulate this we used some 3/8In threaded rod and added a double nut set up to one end and clamped the other into a vise. We then started the Hitachi Triple Hammer on the double nut to see how long it would be able to hold up.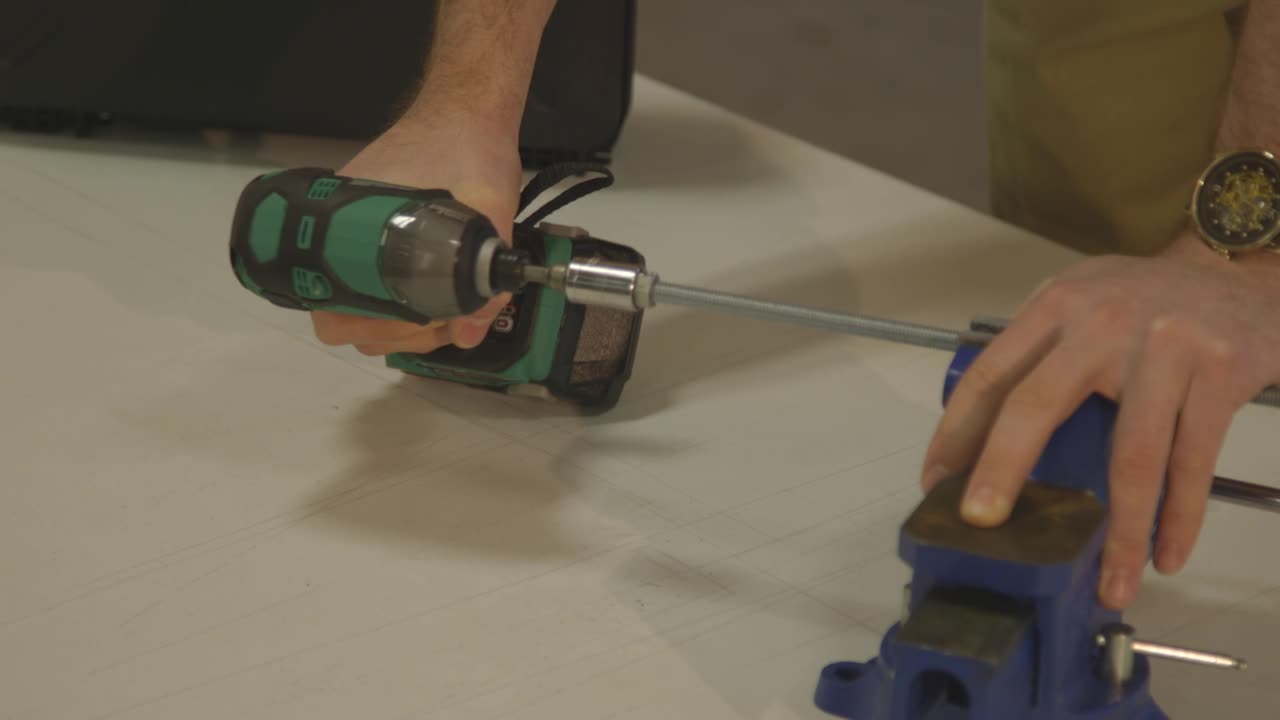 The impact driver continuously hammered away for 45 seconds and then stopped. After looking shocked for a second we remembered that it had a thermal overload built into the motor to prevent damage. At least it worked as designed. We removed the battery and then reinstalled it to bypass the thermal overload and started the test again. We used the impact driver for another 5 minutes straight before we stopped the test. The only issues we noted were that the handle was starting to get hot and the battery was starting to wear down slightly.
Des the IP56 Rating Hold Up?
In a previous Acme Tools video, we saw the Hitachi Triple Hammer get dunked underwater and it still performed everything asked of it. How well will it do if we pack it full of sawdust, I mean really pack it with sawdust?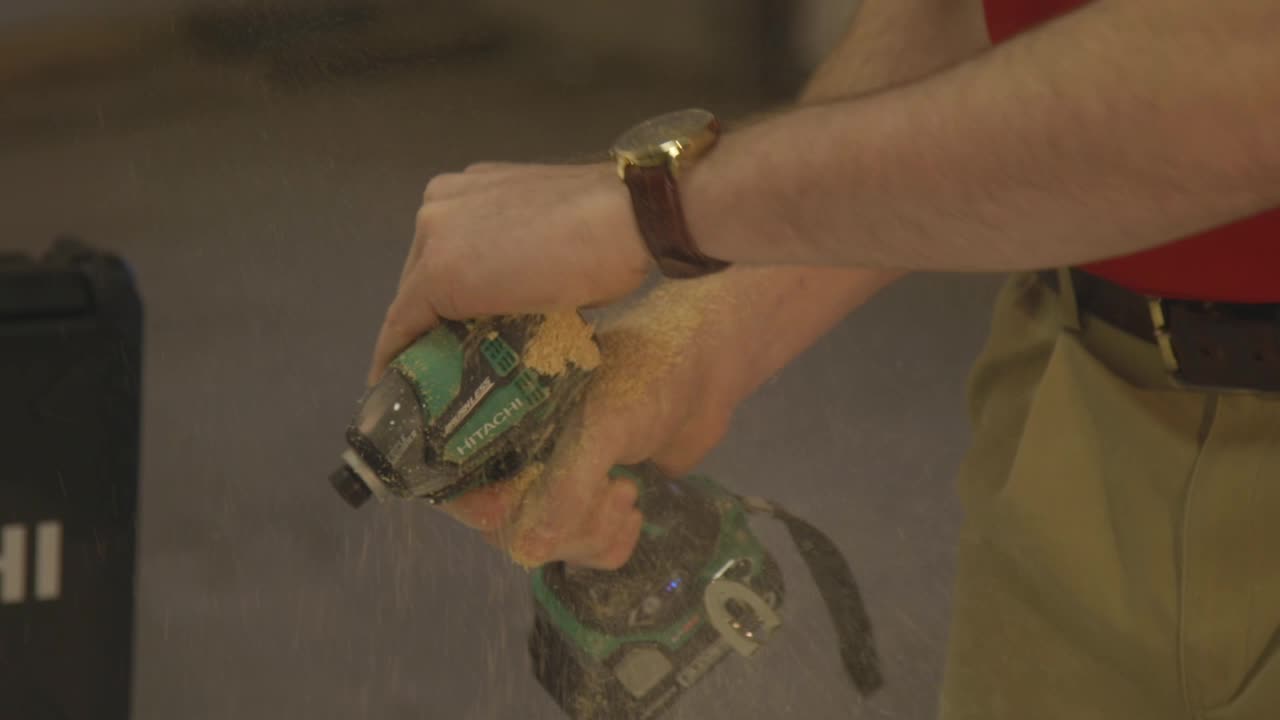 The sawdust was no match for this Hitachi impact driver. We started with a couple of handfuls right at the intake cooling fins and when it kept on going we decided to pour the rest into the unit as it was running. All in all the Hitachi Triple Hammer Impact Driver ate a quart of sawdust and kept ongoing.
Accident Proof
Accidents happen and tools are dropped. A more important question is how will your tools handle the drop. We tested the Hitachi Triple Hammer Impact Driver with real-world heights and here is what we found. Typically the impact driver is in your tool belt or clipped to your belt while you are working so let's start there.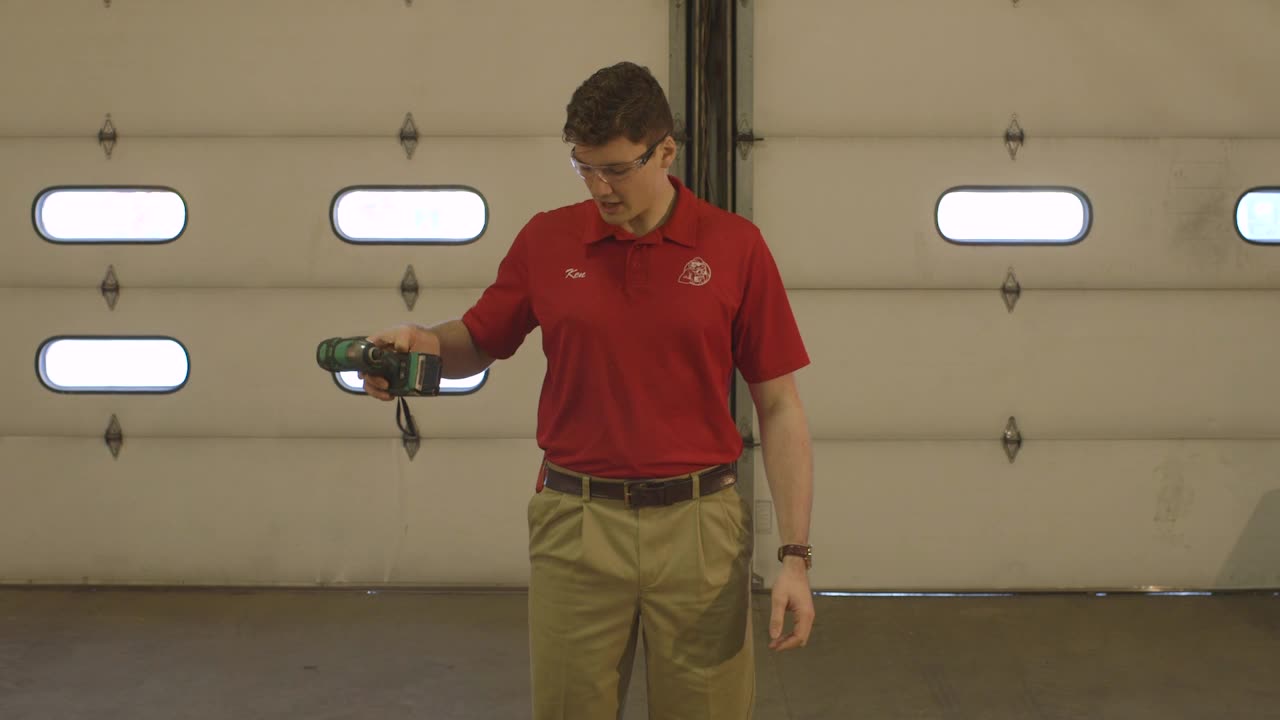 No problem with that height. Working on a ladder is also a common workplace height so let's see how it does from a little higher up like 6′ from the ground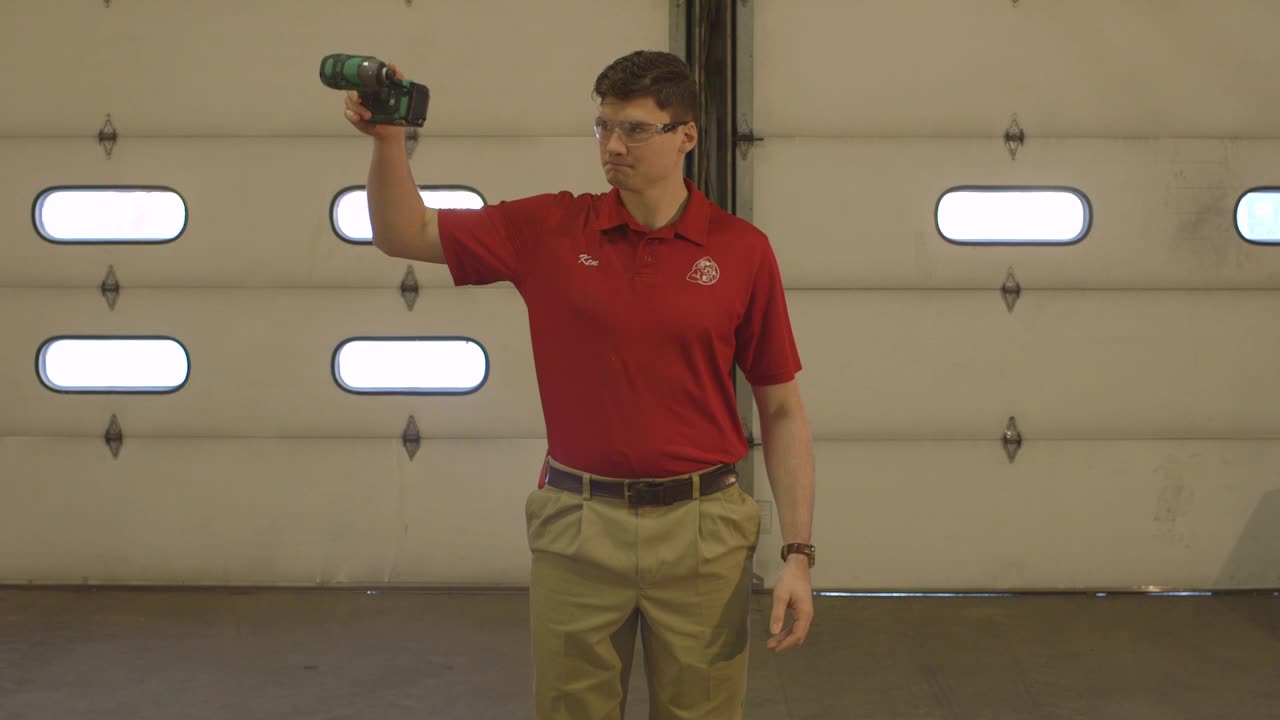 No problem with that height either. Instead of simulating a taller ladder, we decided to step it up a couple of notches. Many HVAC Technicians, Electricians, and Plumbers work on scissor lifts all day long. Eventually, your tool will take a fall, so let's see how this Hitachi impact driver handles a 15′ fall.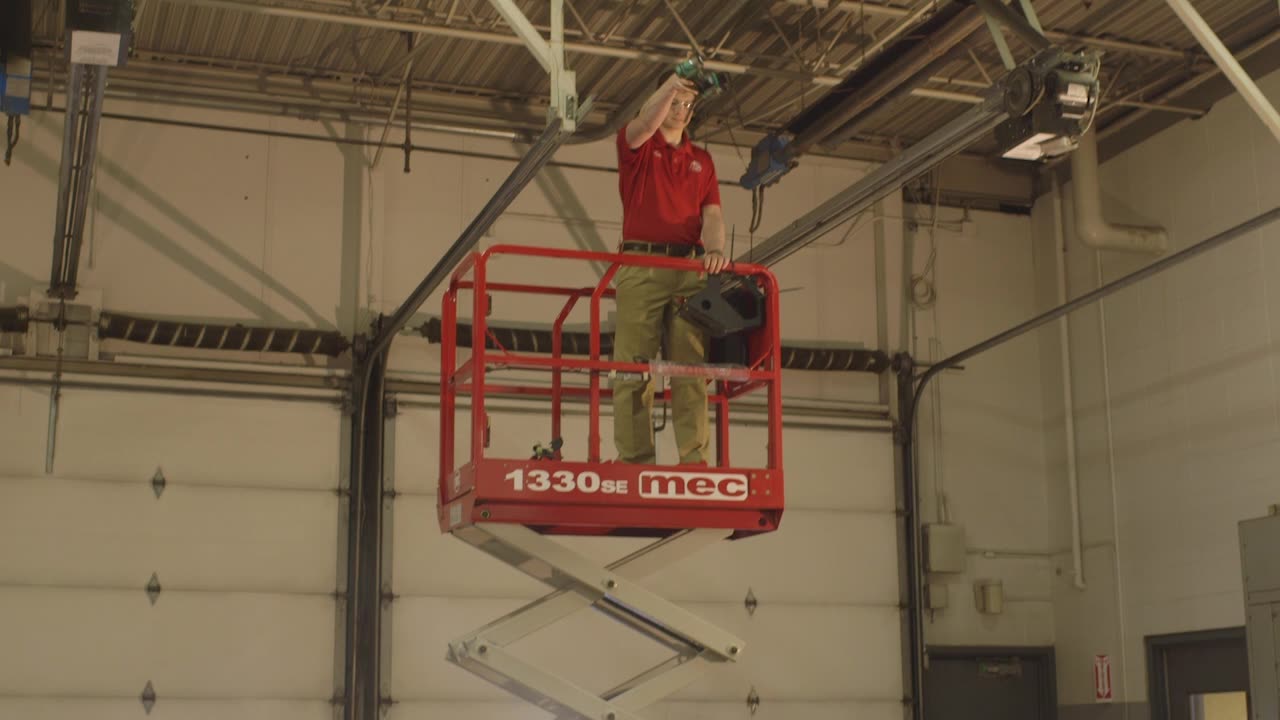 No major issues with the fall from the scissor lift. There was some cosmetic damage but the nose pieces that are designed to keep debris from entering the front of the tool just snap right back into position and it runs just fine.
Test Conclusion
When we started the tool torture on the Hitachi Triple Hammer we were all a little hesitant as to how it would perform but after putting it through the paces it is easy to say that we are very impressed with the quality of this tool. Not only did Hitachi develop a tool that can impact more often and harder but they also included technology to prevent overheating if it is overworked and made it durable to withstand water, dust, and drops. The Hitachi Triple Hammer Impact Driver is one tool that can be relied on day in and day out.