Introducing the Metabo HPT WR36DFQ4M: The Ultimate Cordless Impact Wrench for Professionals.
Metabo HPT, a leading brand in power tools, is thrilled to announce the highly anticipated launch of its latest innovation: the WR36DFQ4M – a 36V MultiVolt™ Cordless 3/4″ High-Torque Impact Wrench. Packed with cutting-edge features and designed to deliver unparalleled performance, this impact wrench is set to revolutionize the industry.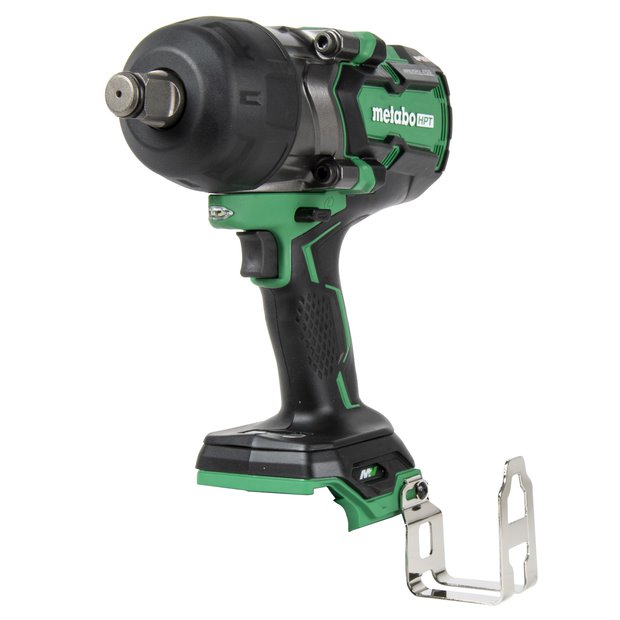 One of the standout features of the WR36DFQ4M is its 3/4-inch square drive with a friction ring and hole, ensuring a secure grip on sockets and effortless bit replacement. No more wasting time fumbling with tools during critical tasks. This impact wrench offers convenience and efficiency right at your fingertips.
Regarding torque, the WR36DFQ4M reigns supreme in its class—boasting an impressive 1,401 ft-lbs of tightening torque and a staggering 1,770 ft-lbs of nut-busting torque, delivers unrivaled power to tackle the most demanding fastening applications with ease. Additionally, its variable speed settings allow up to 1,500 RPM and an astounding 2,600 BPM, enabling professionals to work efficiently and complete projects in record time.
The WR36DFQ4M goes above and beyond with its 4-stage speed selection feature, offering versatility and adaptability to various job requirements. With the ability to choose the optimal speed setting, professionals can customize their workflow and achieve precise results every time.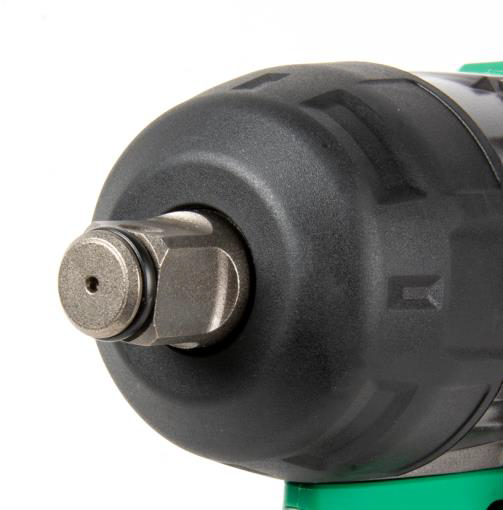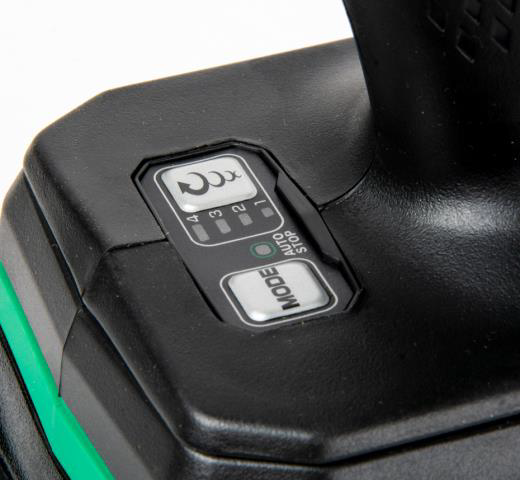 Its unique Auto stop and Auto slow modes truly set the WR36DFQ4M apart from the competition. The Auto-stop mode applies impact for a preset time and then automatically stops, preventing overtightening of bolts. This invaluable feature ensures precision and eliminates the risk of damaging delicate materials or components. In contrast, the Auto slow mode stops for a preset time and adjusts the speed automatically to a predetermined setting when loosening nuts. This ingenious feature prevents nuts from dropping and saves professionals the hassle of searching for misplaced fasteners. It's worth noting that the Auto slow mode is an exclusive feature offered by Metabo HPT, setting it apart from other brands in the market.
Durability is a top priority for professionals, and the WR36DFQ4M delivers in spades. This impact wrench offers an extended tool life due to its reliable brushless motor, ensuring long-lasting performance even under the most demanding conditions. Say goodbye to frequent tool replacements and enjoy the peace of mind that comes with a robust and reliable power tool.
Noteworthy features of the WR36DFQ4M include its IP56 compliance, providing enhanced protection against dust and water exposure. This level of durability sets it apart from its competitors, who fail to offer the same level of safeguarding. The WR36DFQ4M is ready to withstand the harshest work environments, allowing you to work confidently, regardless of the conditions you find yourself in.
Coming Soon to acmetools.com