The Milwaukee PACKOUT Modular Storage Solutions system has placed the tool world on fire over the last couple of years and now they are expanding the Wall Storage Solutions offering with 8 new items. The possibilities are almost limitless.
PACKOUT Compact Wall Basket 48-22-8342
Featuring a quick access opening the Compact Wall Basket allows for easy retrieval of stored items, 20lb weight capacity perfect for storing gloves, bit cases, and more.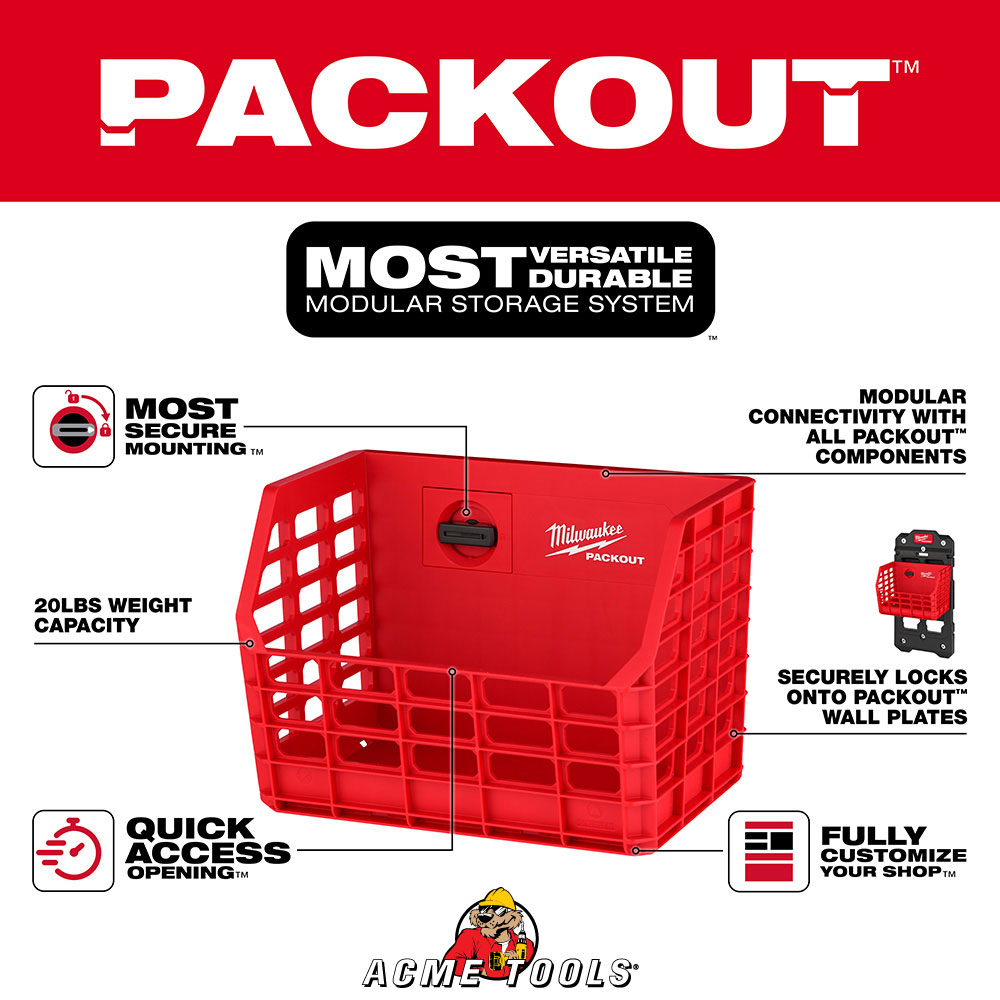 PACKOUT Belt Clip Rack 48-22-8344
Constructed with reinforced metal to maintain shape when loaded and optimized to store anything with a belt clip such as knives, tape measures, and more.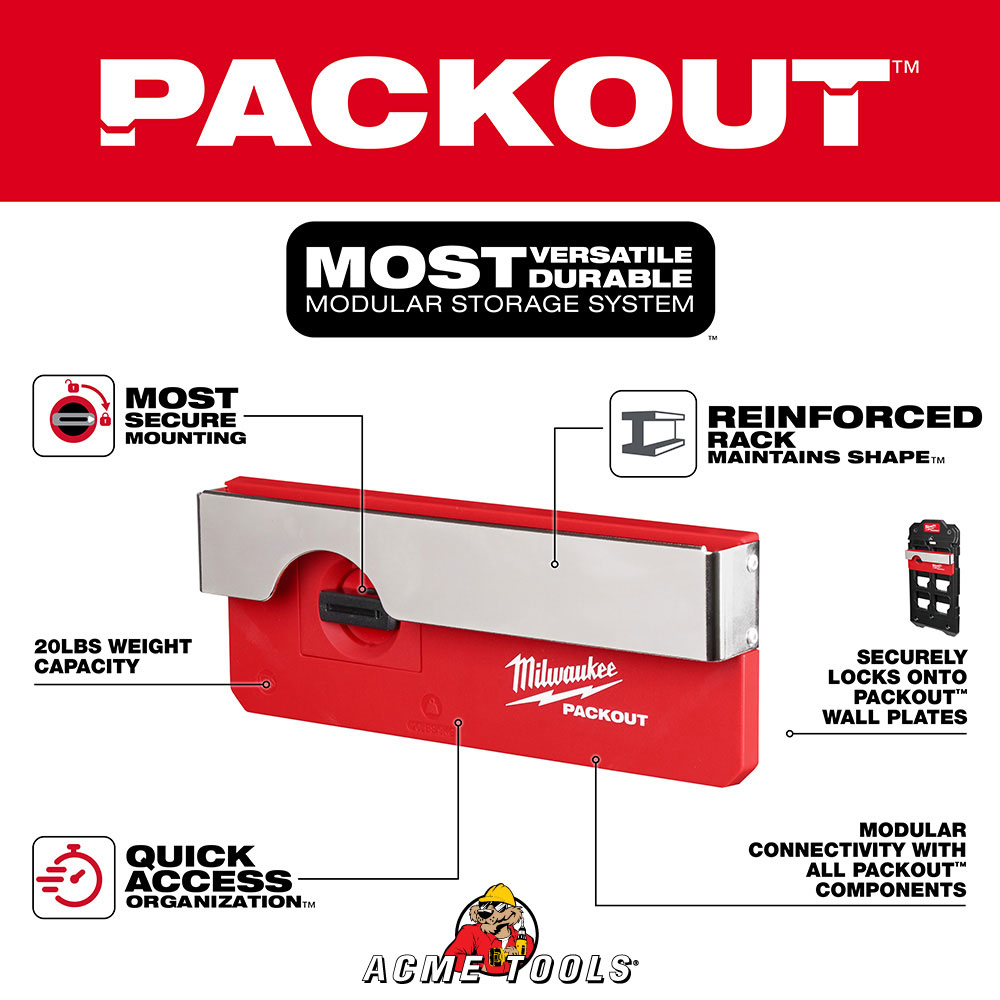 PACKOUT Magnetic Rack 48-22-8343
The magnetic rack features three magnetic faces, optimized to store hand tools, fasteners, and more for quick access organization.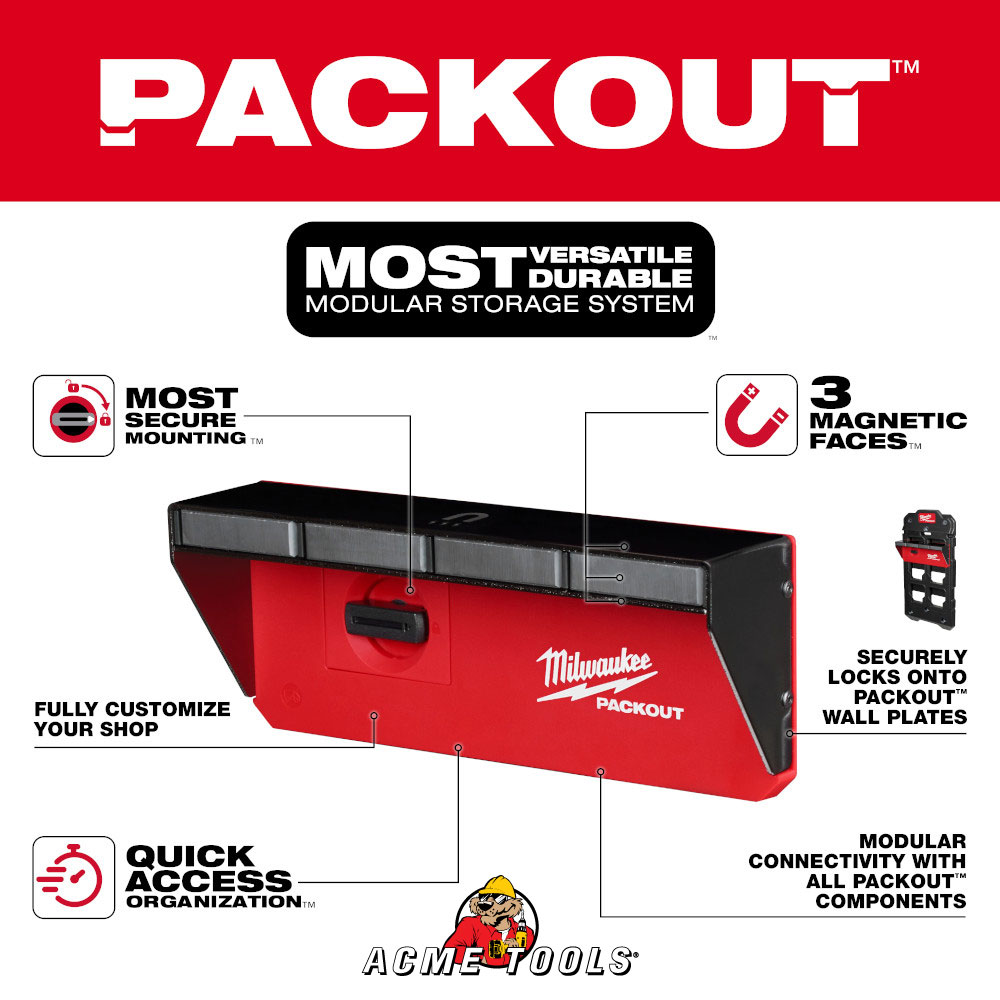 PACKOUT Magnetic Bin and Large Magnetic Bin 48-22-8070/71
These magnetic bins can be hung on wall plates or stored inside PACKOUT™ organizers, feature a quick access magnetic dish that can be used to organize and store small items like fasteners, power tool accessories, and more. A non-marring magnetic base allows the bins to be stored on metal items without damaging them.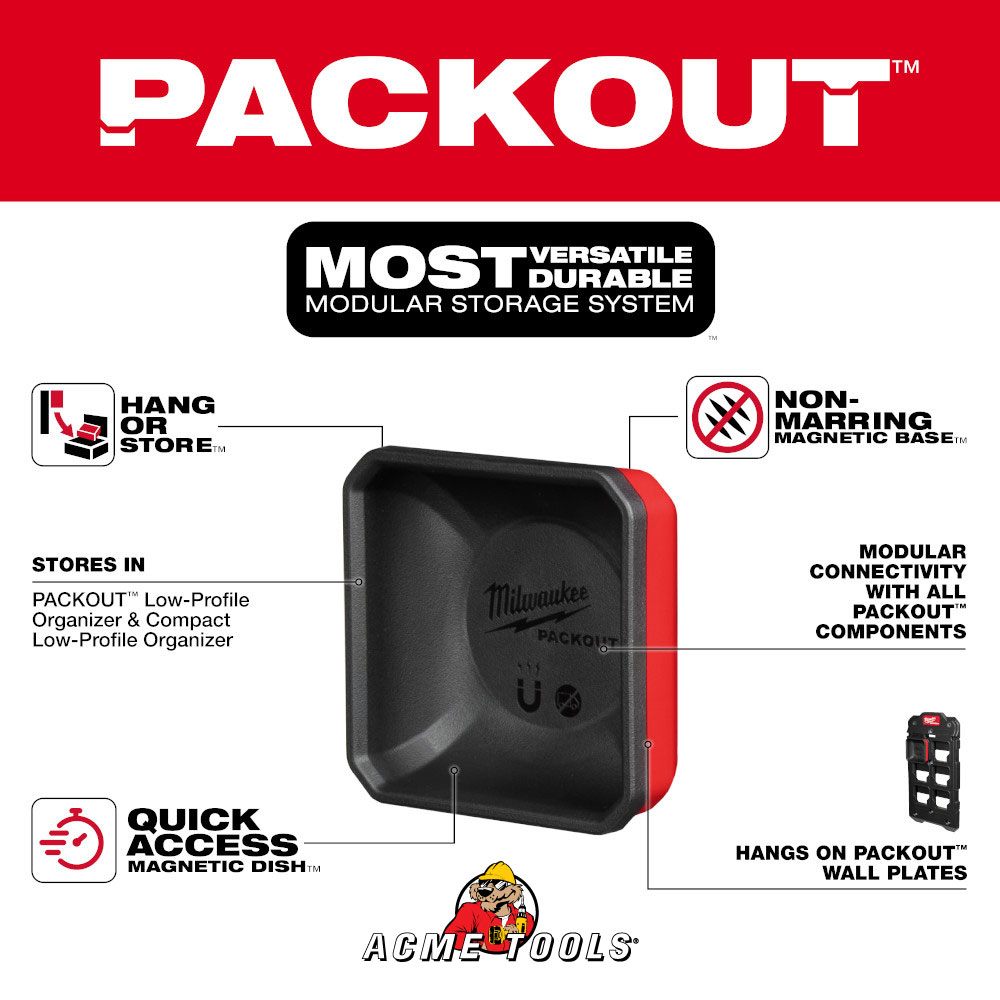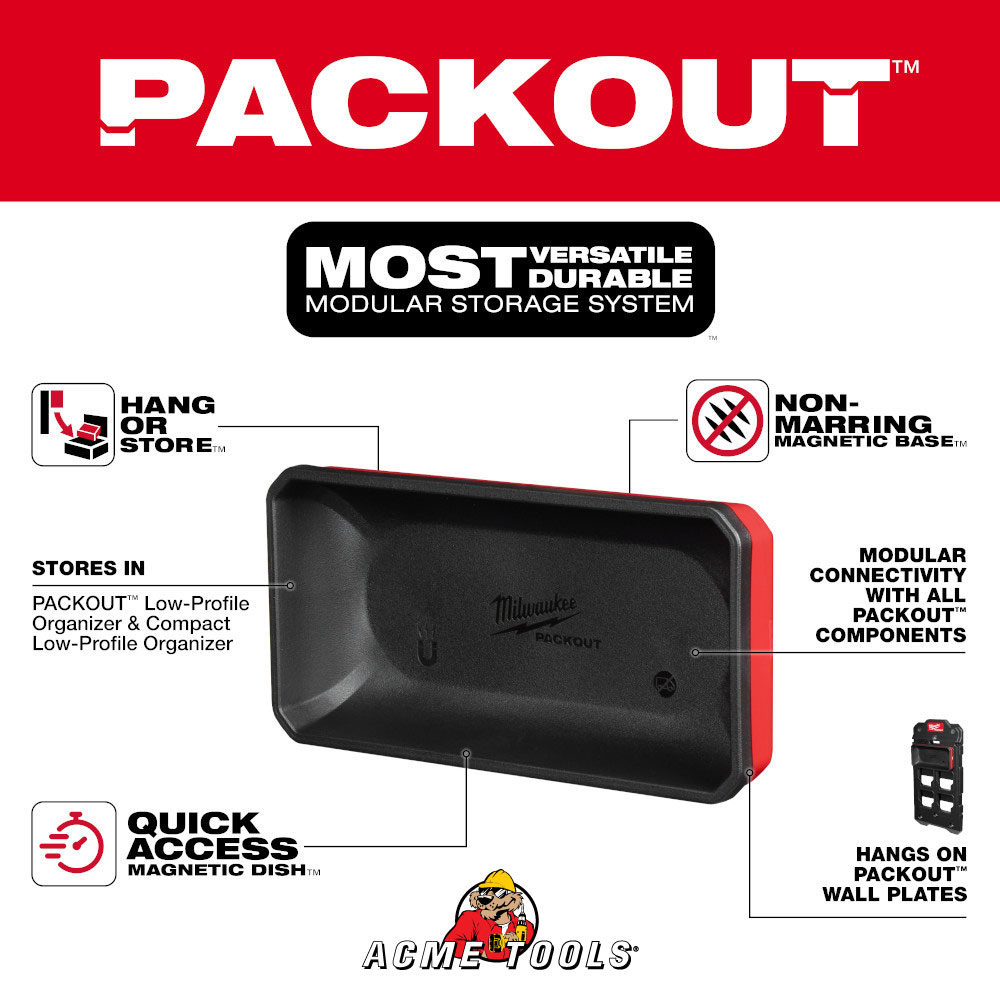 PACKOUT 4″ Hook 48-22-8328 & 7 Hook Rack 48-22-8329
Constructed with metal reinforced hooks to maintain shape when loaded and provide easy placement and removal of stored items.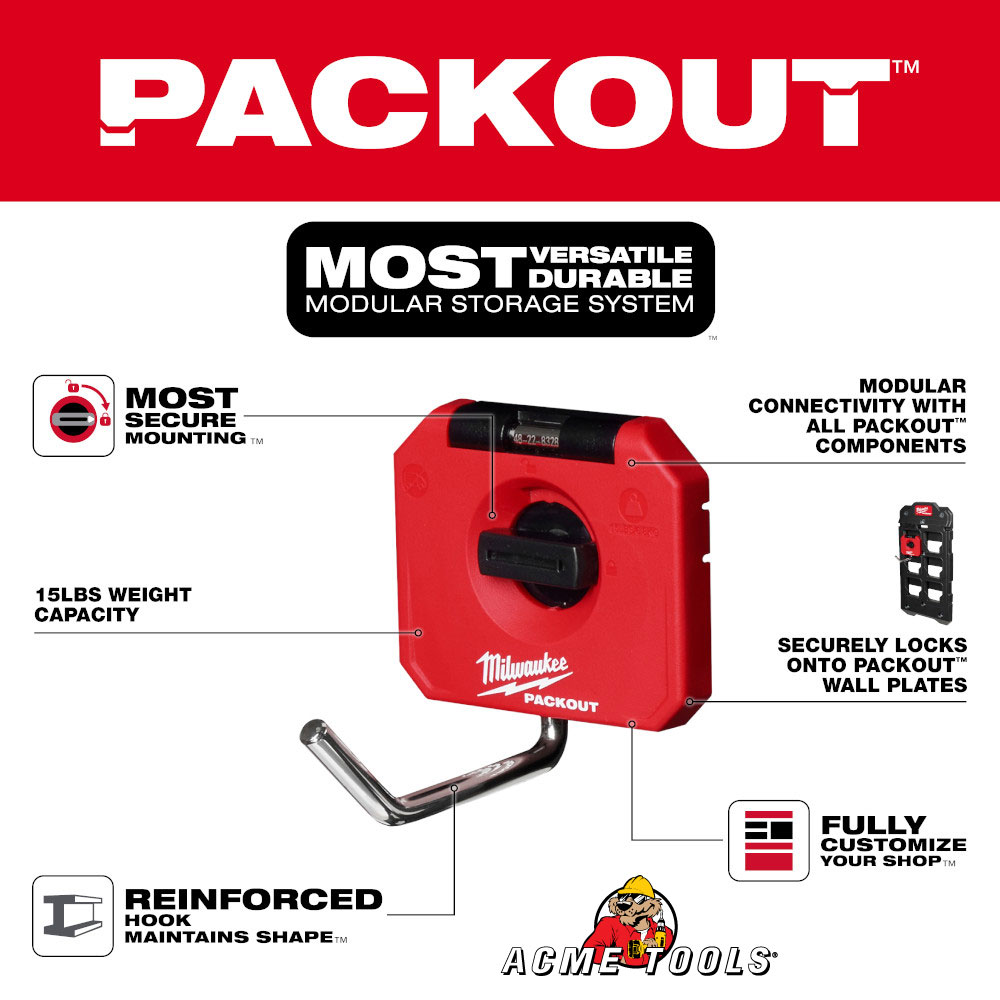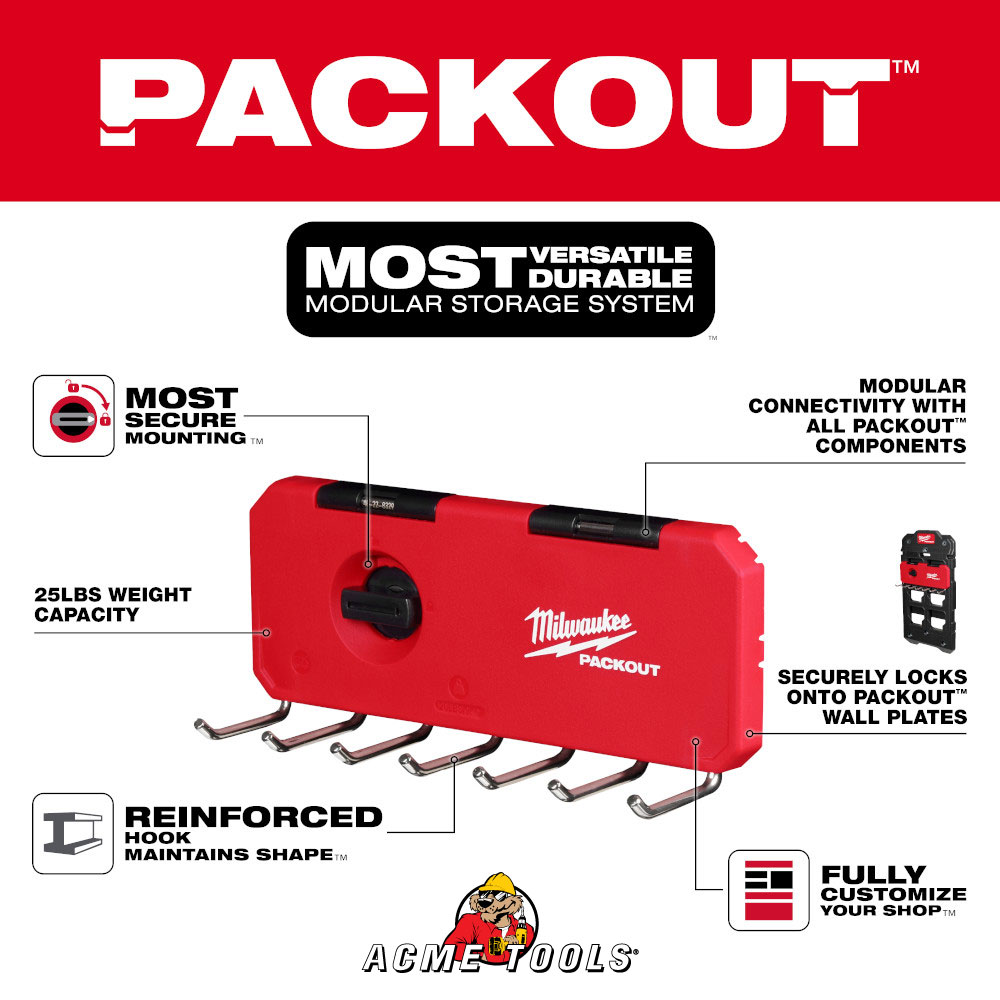 PACKOUT Long Handle Tool Holder 48-22-8348
Optimized to store outdoor power equipment, the quick access tool clamps make it easy to retrieve long-handled tools while the anti-slip rubber grips prevent tools from falling.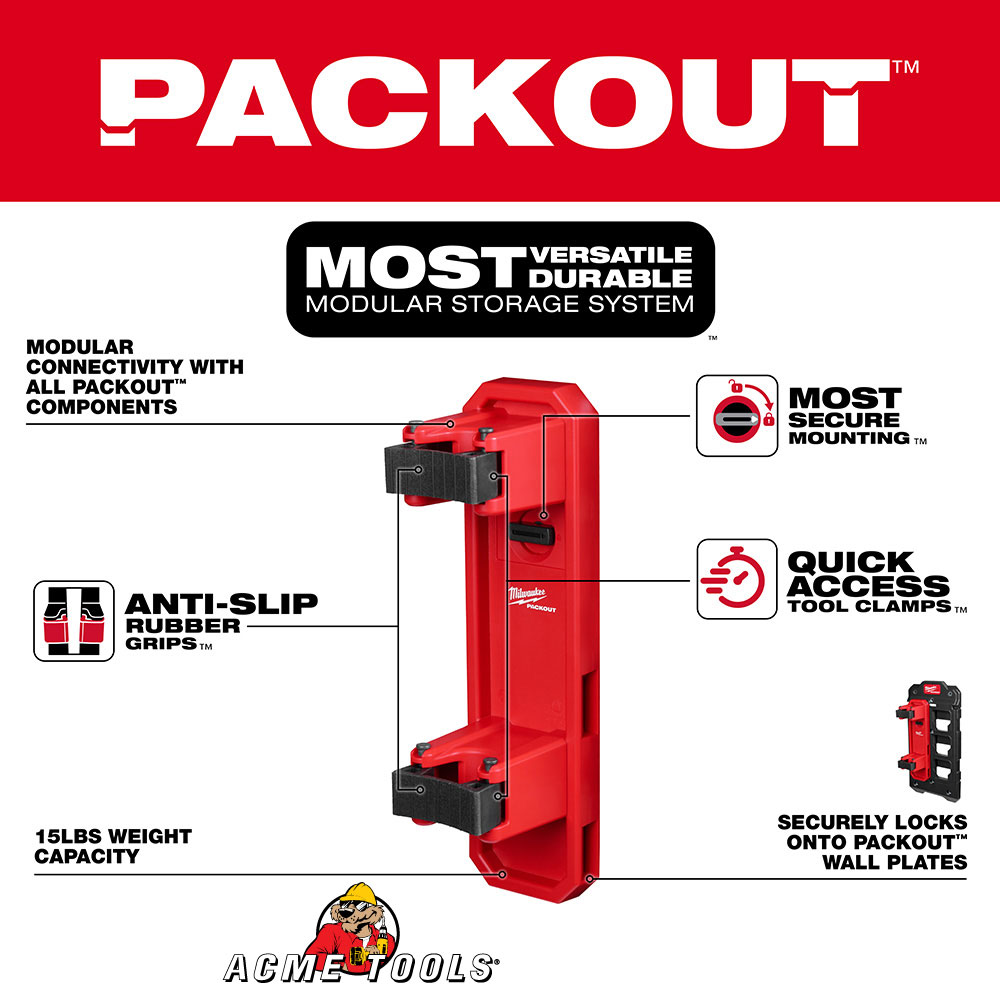 With the addition of the new PACKOUT™ Shop Storage solutions, the Milwaukee® PACKOUT™ Modular Storage System now has over 75 solutions for users to choose from to fully customize their storage on the jobsite, in transit, and in the shop, making PACKOUT™ the most versatile and durable modular storage system in the industry.
Check out all of the Milwaukee PACKOUT items at Acme Tools.