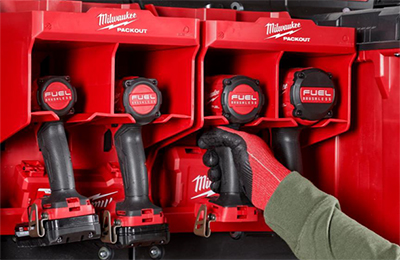 Milwaukee is on the cusp of releasing the largest expansion of their PACKOUT line in years. The company previewed 20 new PACKOUT Shop Storage solutions to enhance their popular tool storage system. The lineup includes mounting plates, a cabinet, and various tool hooks and holders. 
Some of the standout features of the product line include the most secure mounting, quick access organization, and the ability to fully customize your shop. A turnable key secures the tool hooks and holders to the mounting plates providing maximum mounting security. The tool station holders allow quick, easy access to most of your cordless tools. With so many tool storage options, it's easy to create customized storage layouts for any shop.
Shop Storage Lineup
Mounting Plates & Cabinets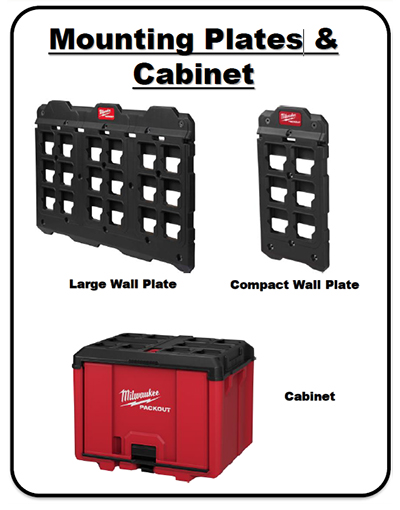 Tool Hooks & Holders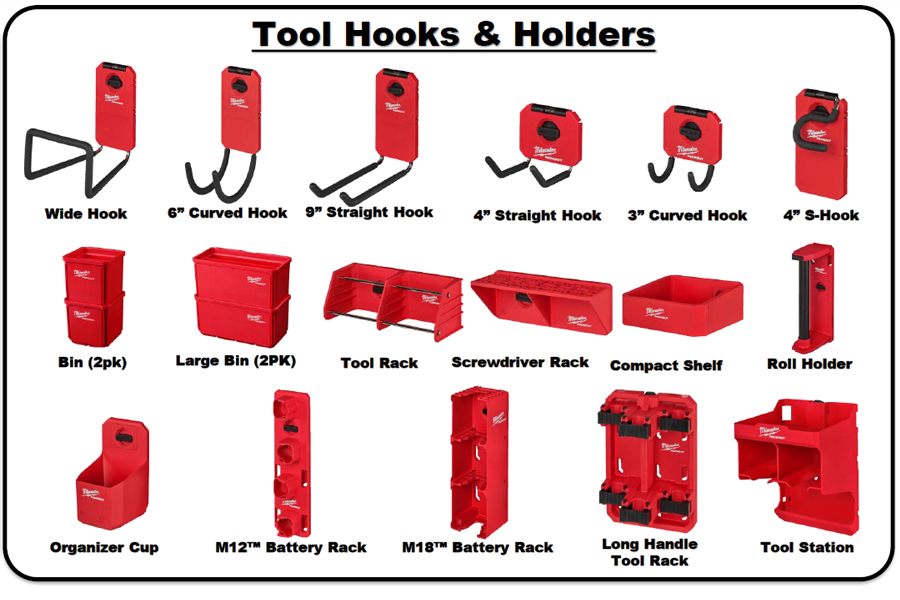 FAQ
When will more information be available?
More information will be available when the official launch communication goes out in Q2 of this year.
How does the new locking mechanism work?
PACKOUT Shop Storage solutions will be able to lock into individual cleats on Mounting Plates.
PACKOUT Shop Storage solutions fit into PACKOUT ™lids and lock into PACKOUT ™Mounting Plates.