Milwaukee Tool continues to expand their industry leading PACKOUT Modular Storage System with the release of two new boxes. The 48-22-8428 Rolling Tool Chest and the 48-22-8432 Deep Organizer rounds out some well requested options for PACKOUT users. The Rolling Tool Chest gives you the option to use a Dual Stack and the Deep Organizer provides users a durable solution for storing large fitting and accessories.
PACKOUT Rolling Tool Chest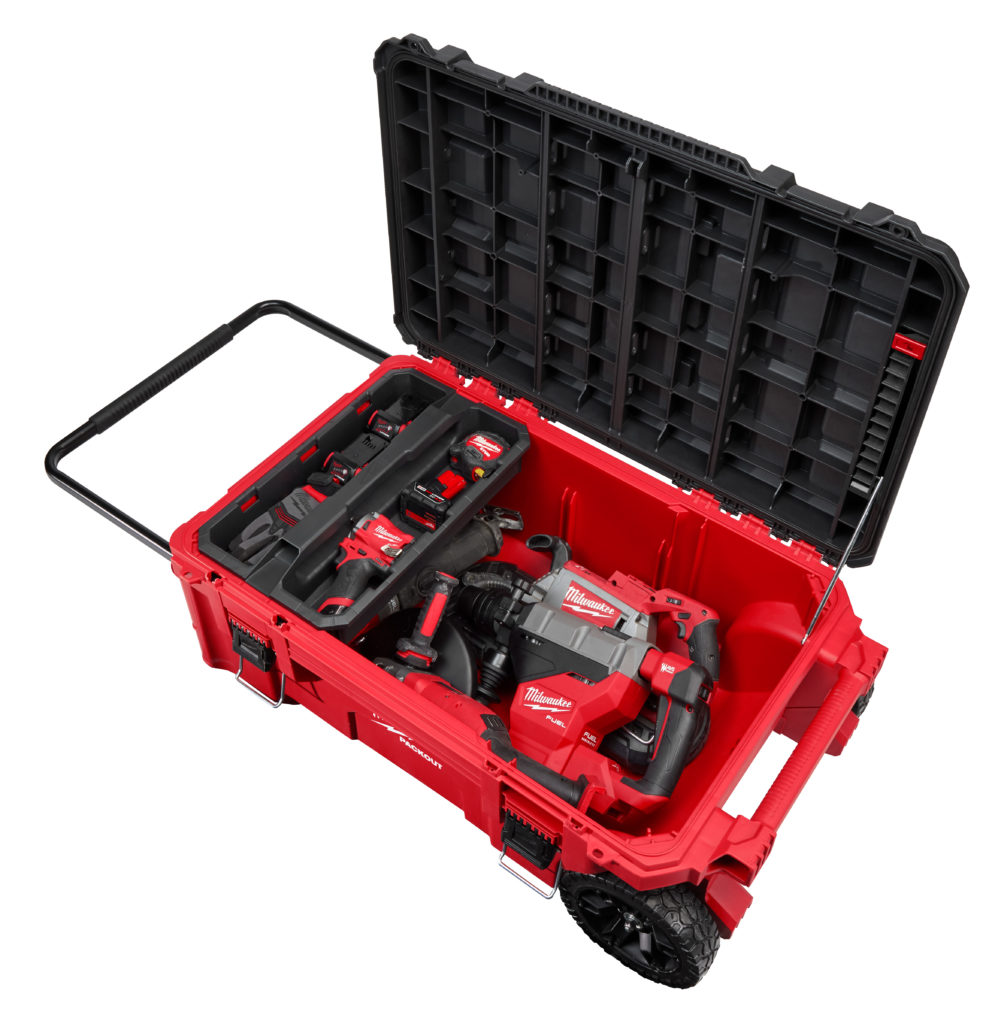 Featuring an Industrial-Grade Handle and 9" All Terrain Wheels, this tool chest can be rolled anywhere on the jobsite. An impact resistant body and metal reinforced locking points provide maximum strength and durability. This 35-gallon tool chest has a 250lb weight capacity and an interior organization tray, making it ideal for storing and keeping large tools and jobsite materials organized. A Locking Lid Support feature keeps the top securely open, which prevents sudden lid closure while working with tools and accessories. The increased weight capacity allows you to Dual Stack the top, saving you time and effort when moving all your PACKOUT boxes onto the jobsite. Heavy Duty Latches and reinforced hinges make you feel at ease while storing your belongings.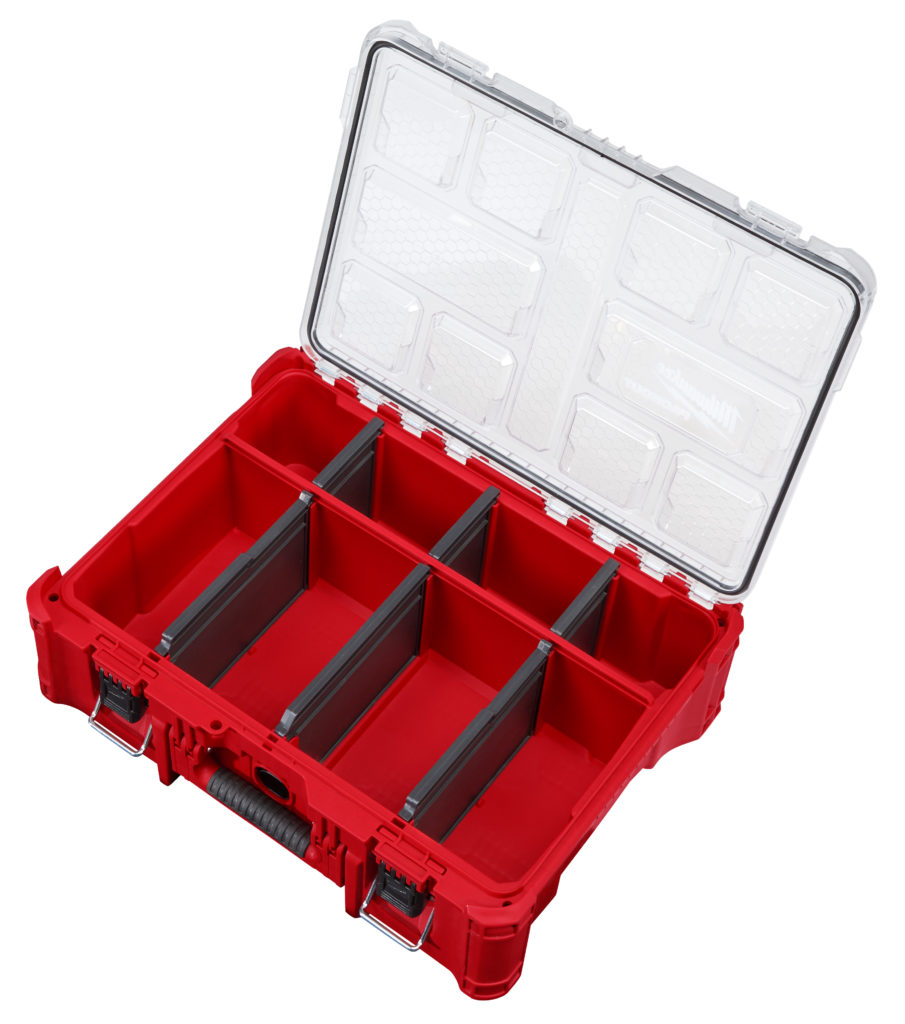 With a 50lb weight capacity, the PACKOUT Deep Organizer features quick-adjust dividers and a depth of 5.5" to customize internal compartments to fit users needs. To keep contents secure, the transparent lid seals the compartments to prevent contents from traveling during transport. The IP65 rated weather seal protects tools, accessories, and jobsite materials from rain and debris while heavy duty latches and a reinforced hinge provide security and durability. The bins can range from 1 large and 1 narrow bin to 4 large and 4 narrow bins or anything in between.
What Can These New Boxes Hold?
The uses for these durable boxes have been almost endless since they were released. Users have been very creative with what they have used the existing boxes for and the Rolling Tool Chest and Deep Organizer will be no different. The 48-22-8428 Rolling Tool Chest is 32 1/2″ Long, 19 1/2″ Wide, and 12″ Deep. This will allow for storage on those longer tools that the previous rolling box would not accommodate. The 48-22-8432 Deep Organizer is 18″ Long, 12″ Wide, and 5 1/2″ Deep. This will fit your larger fittings that, until now, have been stored in a cardboard box.
If you find a unique storage solution while using these boxes please post them on Instagram, Facebook, or Twitter, and be sure to tag Acme Tools. We would love to share your pictures.
What This Means for the PACKOUT User
With the addition of the new PACKOUT Rolling Tool Chest and Deep Organizer, the Milwaukee PACKOUT Modular Storage System now has over 35 solutions for users to choose from to fully customize their storage– making PACKOUT the most comprehensive modular storage system in the industry.