Milwaukee has added another tool to their PACKOUT system with the release of two new PACKOUT First Aid Kits. The 204-piece Class B type III Kit and the Class A Type II Kit come loaded with first aid essentials to remedy the most common injuries that occur on the jobsite. Each kit is certified to the ANSI/ISEA Z308.1-2015 Standard, the minimum requirements for workplace first-aid kits.
Milwaukee PACKOUT First Aid Kit Features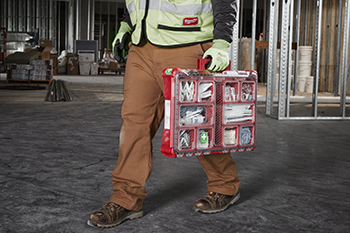 The first aid kits feature the PACKOUT system's signature impact-resistant body that protects from drops and bumps on the jobsite while always keeping the contents safe. For additional security of the contents, their no-travel bin seals prevent shifting during transport. So, you don't have to worry about items being out of place when you need them. Each kit's transparent lid makes it easy to locate contents quickly during moments where a fast reaction is needed.
IP65-rate weather seals protect bandages, adhesives, antibiotics, and other essential medical supplies from rain or other debris found on the jobsite. Therefore, your materials will always be dry and safe for use during an emergency. Heavy-duty latches and reinforced hinges keep contents contained and protected, creating additional security. The kits include a wall hanger onboard so they can easily be hung in places that are visible and accessible at all times. Retroreflective first aid stickers on the kits make them easy to identify.
Milwaukee First Aid Kit Total Contents
Milwaukee PACKOUT
76-Pc First Aid Kit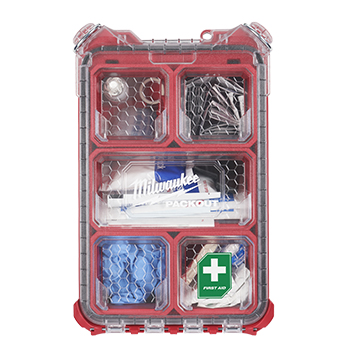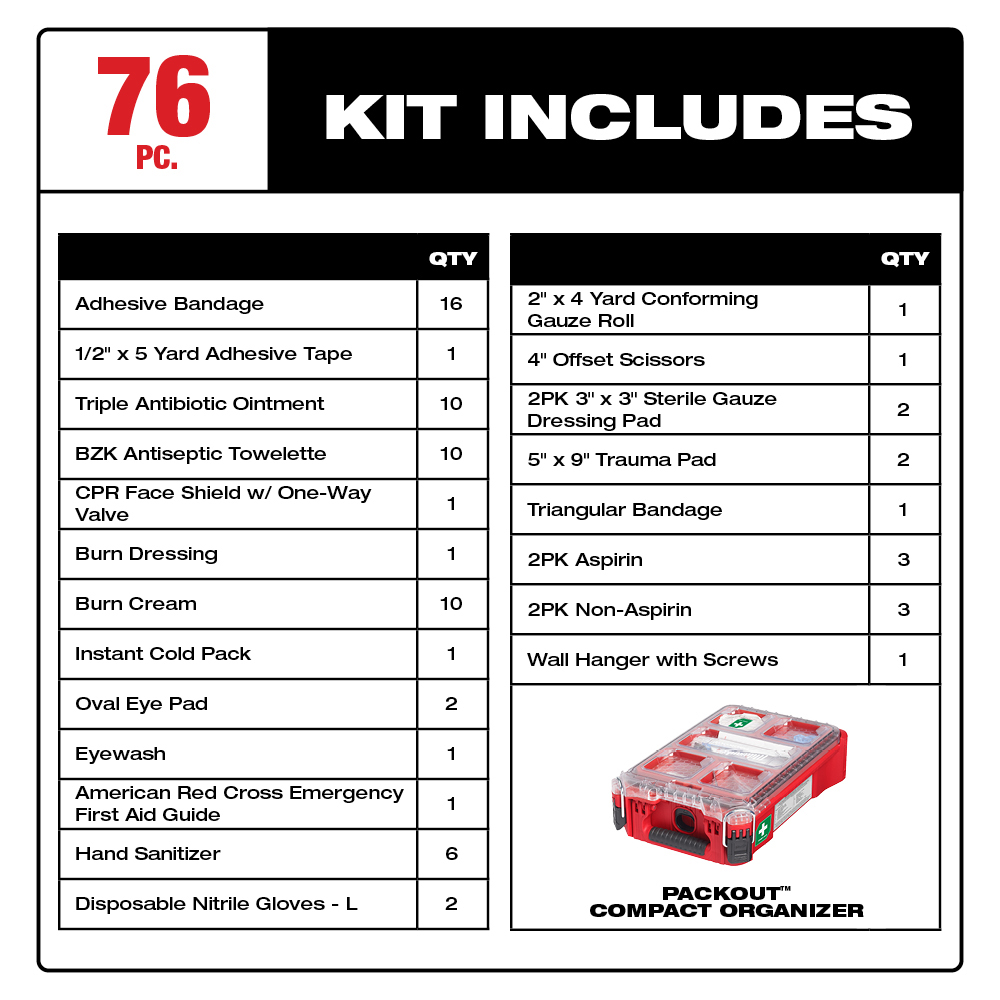 Milwaukee PACKOUT
204-Pc First Aid Kit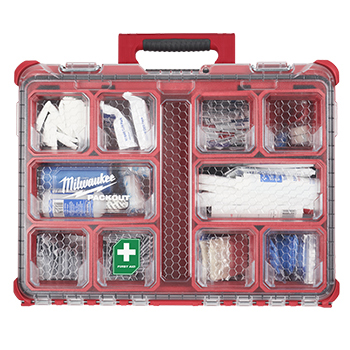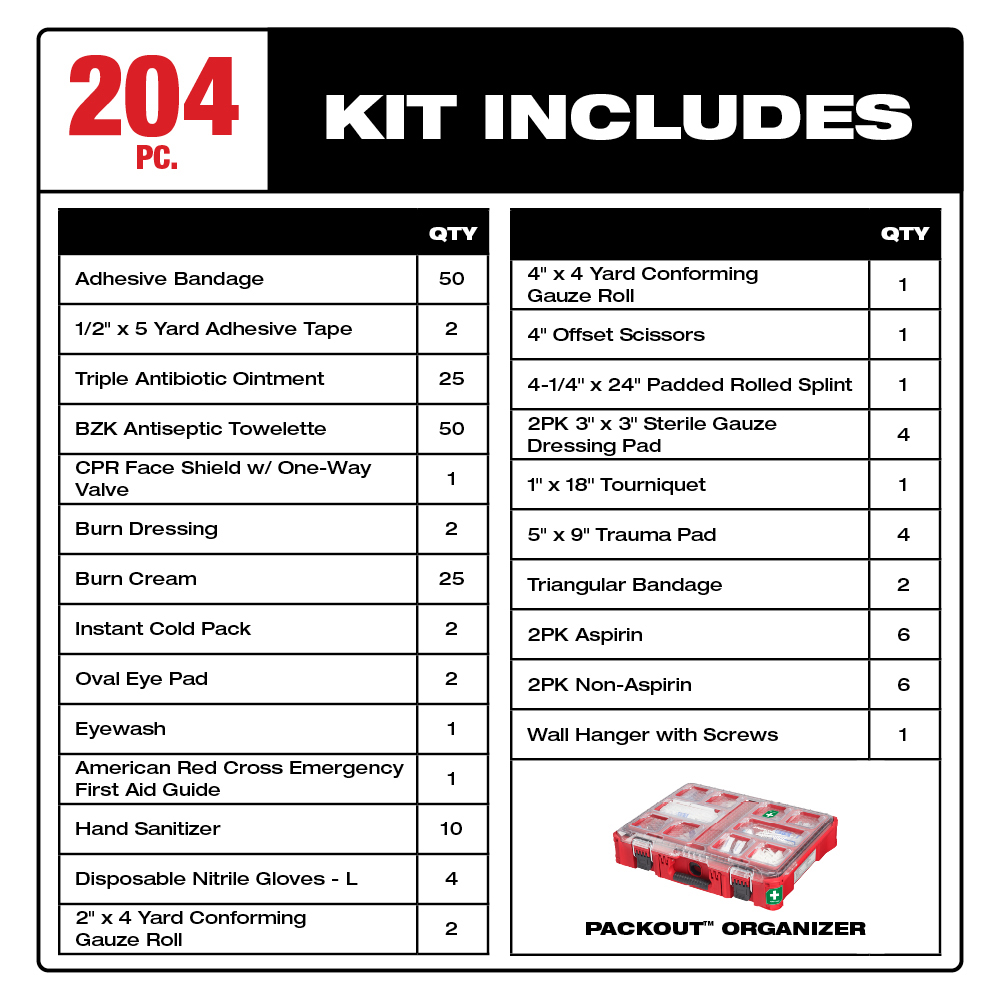 The addition of the first aid kits to the Milwaukee PACKOUT Modular Storage System brings the total to over 35 pieces that can be used to build custom storage solutions. More pieces of the PACKOUT system can be found at Acme Tools, along with many other Milwaukee tools.