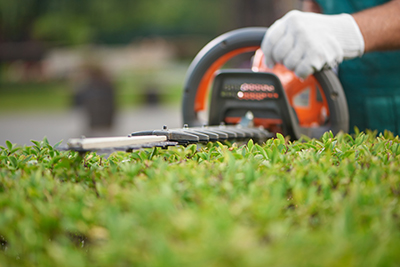 Keeping your bushes and trees trimmed can be a laborious task, especially if you're dealing with considerable growth and you need a ladder to reach most of the work. A hedge trimmer can help you do your best work being able to quickly trim hedges and bushes uniformly, making them look tidy. Although, there are limitations for a hedge trimmer. They're meant mainly for smaller branches and twigs, and if you need to trim larger branches, you'll need something sturdier.
That's where a pole saw comes in. A pole saw is basically a mini chainsaw attached to an extendable pole and works excellent for trimming branches from trees that are hard to reach. They also negate the need for a ladder so you can have two feet safely on the ground while doing your work.
We've been taking a quick look at outdoor power equipment available from some of the top brands at Acme Tools throughout the week. In today's video, we're covering the Makita XHU07Z, Echo CHT-58VBT, and Toro 51840T hedge trimmers; the DEWALT DCPS620M1, and EGO MPS1000 pole saws; and Milwaukee 2825-21ST string trimmer with QUIK-LOK, 49-16-2720 10-inch pole-saw attachment, and 49-16-2718 edger attachment. Our daily schedule can be found below.
To see the roundup of the best chainsaws of 2021 head to our YouTube page.
Monday
The Best String Trimmers of 2021
Tuesday
The Best Blowers of 2021
Wednesday
The Best Lawnmowers of 2021
Thursday
The Best Chainsaws of 2021