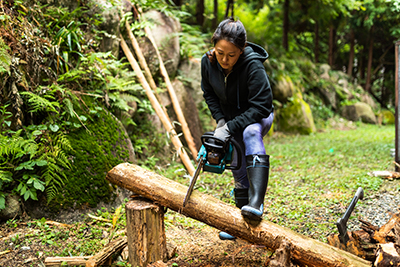 Chainsaws are built to pack a punch and make an ordinarily taxing job quick and easy. It's the one tool you won't always need, but glad you have it when you need to clean up downed trees after a storm. They're great for pruning trees around your property, especially if you live on a larger lot. A chainsaw also does quick work when cutting firewood for your indoor fireplace, firepit, or if you have a wood-burning furnace.
We will be taking a quick look at outdoor power equipment available from some of the top brands at Acme Tools throughout the week. In today's video, we're covering the DEWALT DCCS620B, Echo CCS-58VBT, Makita XCU03Z, and Toro 51850T chainsaws. Come back each day as we highlight string trimmers, hedge trimmers and pole saws, chainsaws, lawnmowers, and blowers. Our daily schedule can be found below.
To see the roundup of the best chainsaws of 2021 head to our YouTube page.
Monday
The Best String Trimmers of 2021
Tuesday
The Best Blowers of 2021
Wednesday
The Best Lawnmowers of 2021
Friday
The Best Hedge Trimmers & Pole Saws of 2021