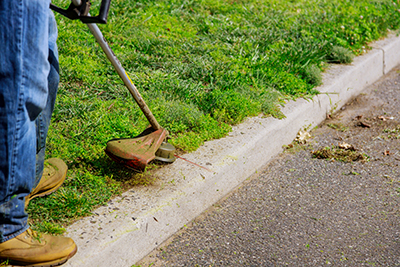 A string trimmer is one of the many tools in your landscaping bag. It refines all that hard work you just did with your lawnmower. The trimmer is used primarily to clean up any areas that your mower couldn't reach, such as along fences, driveways, sidewalks, or other pathways. Their compact design makes it easy to fit into narrow spaces your mower is too large to fit. They also work great for clearing weeds or grass that may be growing in cracked pavement.
We will be taking a quick look at outdoor power equipment available from some of the top brands at Acme Tools throughout the week. In today's video, we're covering the DEWALT DCST922B, EGO ST1511T, Milwaukee 2828-20, Makita XRU15PT1, Toro 51830T, and Echo CST-58VBT string trimmers. Come back each day as we highlight string trimmers, chainsaws, hedge trimmers and pole saws, lawn mowers, and blowers. Our daily schedule can be found below.
To see the roundup of the best string trimmers of 2021 head to our YouTube page.
Tuesday
The Best Blowers of 2021
Wednesday
The Best Lawn Mowers of 2021
Thursday
The Best Chainsaws of 2021
Friday
The Best Hedge Trimmers & Pole Saws of 2021