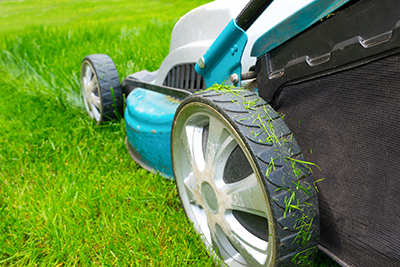 Lawn mowers are the star of all your outdoor power equipment. It's the one tool that makes the show run. In the old days, your only option was gas-powered machines, but cordless mowers are pushing their way into the industry. They offer zero emissions, lower noise, and reduced maintenance. Cordless mowers are the wave of the future, with more market leaders jumping in the mix every year. Our list includes exclusively cordless mowers that have a wide variety of features, such as collapsibility for easy storage, multi-blade cutting systems, and longer run times.
We will be taking a quick look at outdoor power equipment available from some of the top brands at Acme Tools throughout the week. In today's video, we're covering the EGO LM2135SP, Echo CLM-58VBT, and Makita XML08Z lawn mowers. Come back each day as we highlight string trimmers, hedge trimmers and pole saws, chainsaws, lawn mowers, and blowers. Our daily schedule can be found below.
To see the roundup of the best lawn mowers of 2021 head to our YouTube page.
Monday
The Best String Trimmers of 2021
Tuesday
The Best Blowers of 2021
Thursday
The Best Chainsaws of 2021
Friday
The Best Hedge Trimmers & Pole Saws of 2021