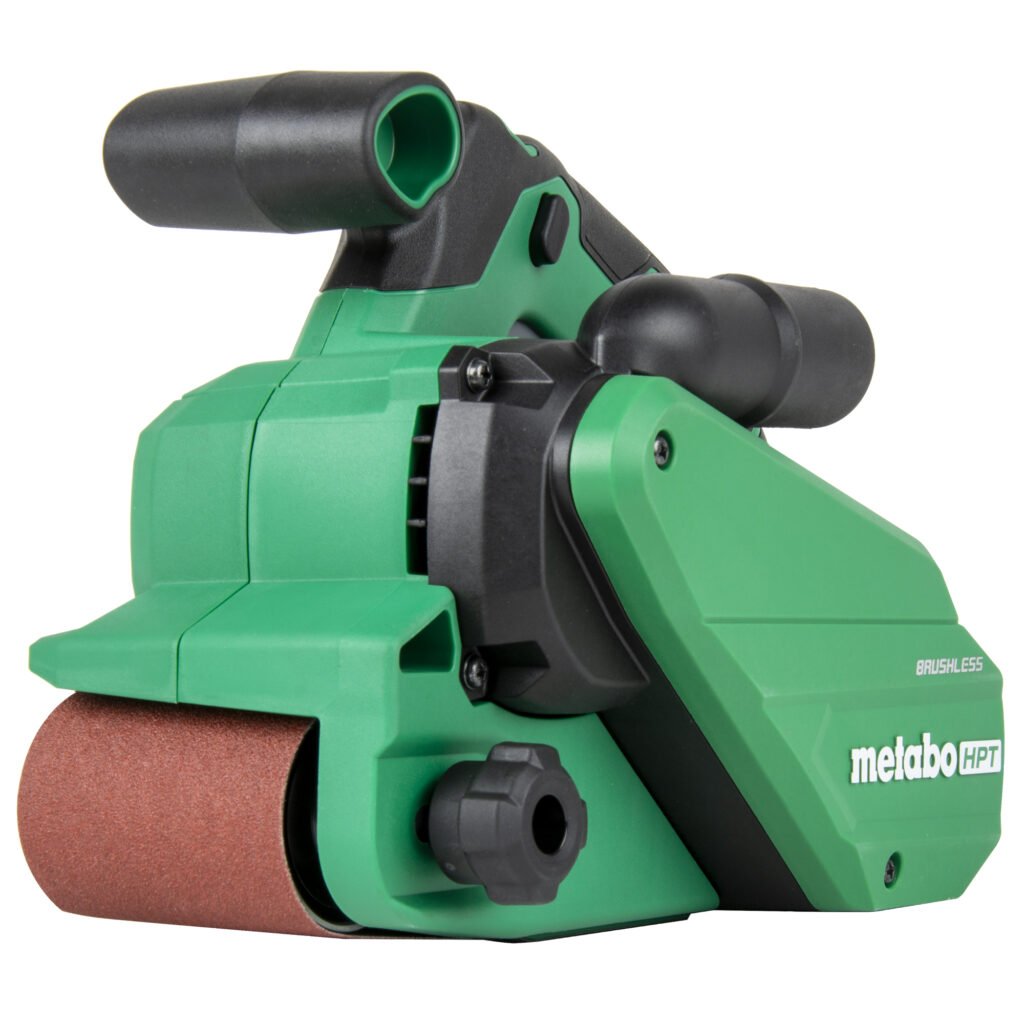 Metabo HPT introduces their Cordless 36V MultiVolt Brushless 3″ x 21″ Belt Sander (SB3608DAQ), a revolutionary addition to cordless sanding. This cordless belt sander is a pro-level woodworking tool for remodelers, carpenters, flooring installers, DIYers, and more. Have the freedom of movement that cordless offers without losing the power features and dust collection that users expect.
The cordless belt sander is the latest addition to Metabo HPT's MultiVolt System. The MultiVolt System accepts any MultiVolt battery and the unique AC adapter (ET36A) for extreme power and runtime, offering the highest versatility.
The Cordless 36V MultiVolt Brushless 3″ x 21″ Belt Sander offers many features, such as a swiveling dust port to help keep the workspace clean and an ambidextrous lock-on button. Metabo HPT provides a wide range of speed settings from 400 to 1,475 ft/min and an auto mode that can self-adjust to match the power needed for the job. The long-lasting, brushless motor minimizes downtime and maximizes productivity.
Shop Metabo HPT power tools, accessories, nails, and more at Acme Tools.