Milwaukee launches the M12™ Brushless 2″ Planer (2540-20), an addition to their M12™ System. The M12™ System provides trade-focused solutions that are fully compatible with M12™ REDLITHIUM™ batteries. The Brushless 2″ Planer delivers the power to plane and scribe soft hardwood in a compact, cordless design. The dual-sided shaving port allows direct shavings on either side of the tool, improving productivity. Users can make careful, accurate cuts with 21 depth settings ranging from 0 to 5/64.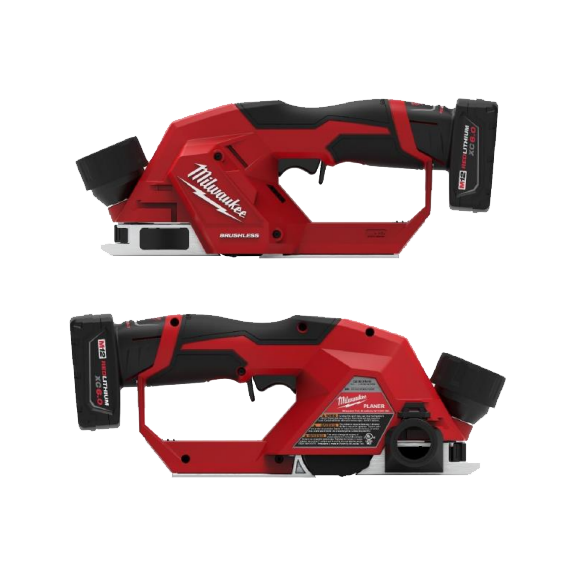 The lightweight planer uses a 2″ wide shoe, the most common size for applications such as scribing and planing doors. The M12™ 2″ Brushless Planer can remove up to 5/64ths in a single pass and delivers a smooth surface finish. Users can reduce clean-up time with a shavings collection attachment and universal hose adapter to maintain a clean workspace. The battery-powered 2″ planer carries Milwaukee's 5-year limited power tool warranty.
Milwaukee also releases 2″ Planer Blades (48-38-2005) that are designed for and compatible with the M12 Brushless 2″ Planer (2524-20). The 2″ blades are made from carbide and are double-sided to increase longevity and durability. Users can use these to replace both blades on the cutter head of the M12 Brushless 2″ Planer.
Shop Milwaukee M12 Power Tools and more at Acme Tools.