Attn: Carpenters, Remodelers, Plumbers, Electricians, Contractors, and other Trade-Focused Professionals: Milwaukee announced the M18 FUEL 12″ Dual-Bevel Sliding Compound Miter Saw. The performance-driven compound miter saw delivers unmatched power and cuts per charge to accomplish any application.
Milwaukee Compound Miter Saw Features
The Compound Miter Saw generates 15A corded power and allows for a smooth power transfer. The saw is also 15% lighter, providing easier job site transportation and less fatigue on users. The miter saw produces 330 cuts per charge, powered by M18 batteries.
Equipped with advanced features, the Milwaukee 12″ Dual Bevel Sliding Miter Saw has it all. Starting from the ground up: the stainless steel detent plate allows for highly visible miter angle readout and adjustability. The Bevel Gauge has a 0° to 48° bevel capacity with hard stops at standard angles. Securely lock the saw into miter angles for accurate cuts with the Miter Lock with Detent Override. The Dual Sliding Rail System increases capacity over standard chop saws while decreasing flex in the system. Allow for fast alignment and accurate cuts due to the Shadow Cut Line LED. Similar to all M18 products, the POWERSTATE brushless motor delivers the power and performance that users demand. And finally, the carry handles make for easy transportation and installation.
Compound Miter Saw Intelligence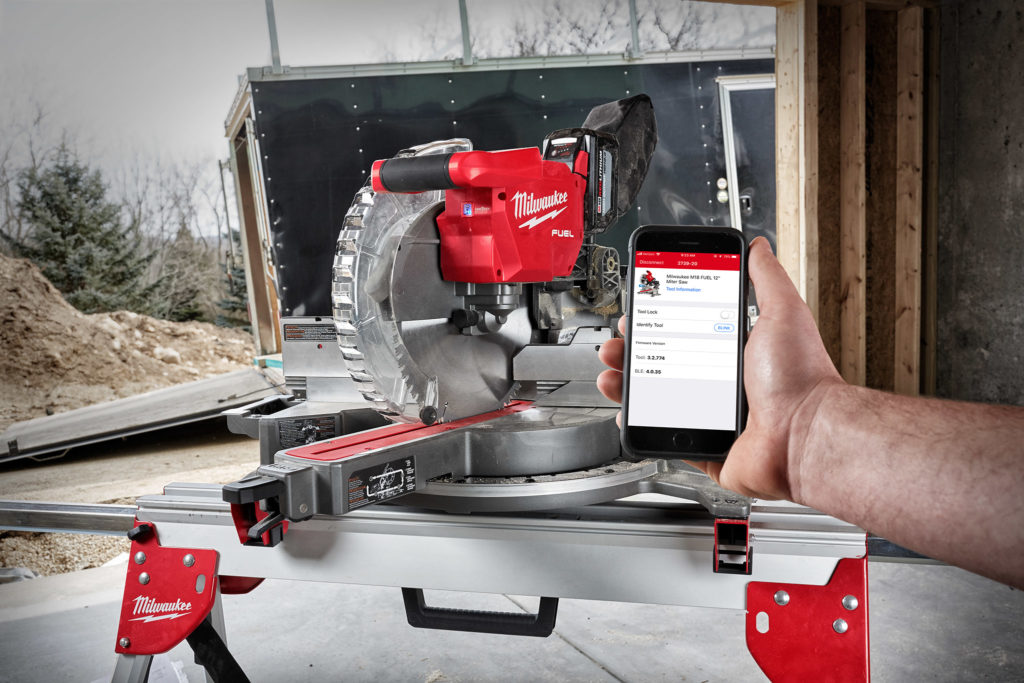 Paired with REDLINK Intelligence and the One-key digital platform, users can track, manage, and secure their power tool. With the advanced technology, store all your information at your fingertips. Easily access receipts, track lost/stolen tools, or keep track of your tool inventory. Users can lockout tools preventing unwanted materials, untrained users from accessing the device, and saws being used without permission.
Specs
M18 FUEL 12″ Dual Bevel Sliding Compound Miter Saw -Bare Tool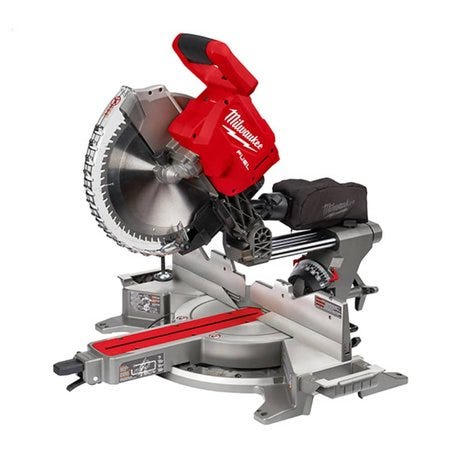 Miter Saw
60T Blade
Material Clamp
Blade Wrench
Dust Bag
Side Handles
M18 FUEL 12″ Dual Bevel Sliding Compound Miter Saw – Kit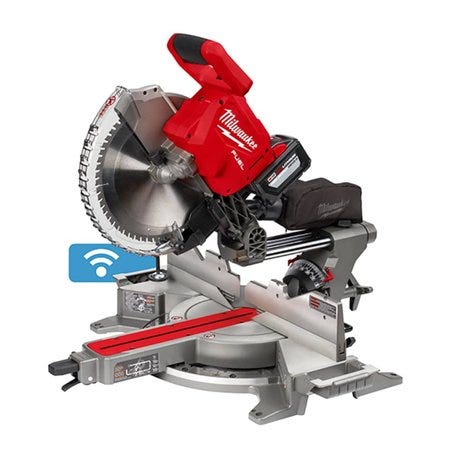 Miter Saw
HO 12.0 Battery Pack
M18 & M12 Rapid Charger
60T Blade
Material Clamp
Blade Wrench
Dust Bag
Side Handles
FAQs
Can I use any M18 battery on the saw?
Yes, any M18 battery will power the saw. For the high levels of performance, using an HD or High Output pack is recommended.
Does the 2739 have crown stops?
Yes, crown stops are available as a service part. It is part number 43 98 0295
Does the 2739 fit on the Milwaukee miter saw stand?
Yes, the saw fits on the Milwaukee Miter Saw Stand (48 08 0551)
Does the 2739 fit a vacuum for dust extraction?
Yes, yes the saw is equipped with a multi-sized dust extraction port that fits the following sizes of hose (1 1/4″, 1 1/2″, 1 7/8″ and 2 1/2″)
Does the 2739 qualify for E-Service?
No, the saw does not qualify for e-service. It needs to be returned to an FSC or ASC if service is required.
Final Thoughts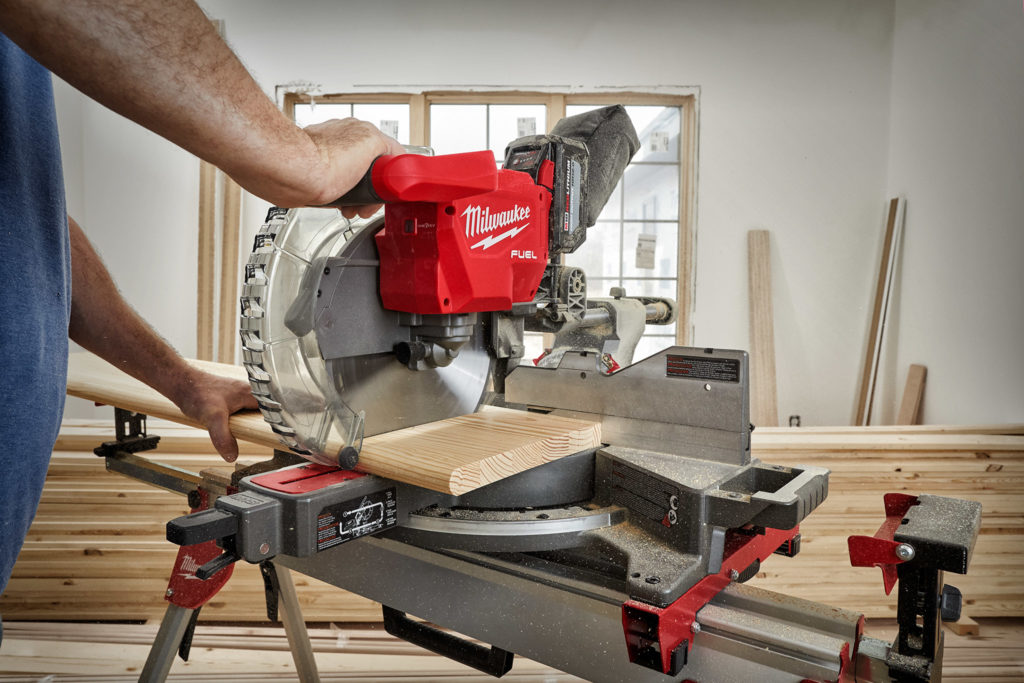 Thanks to the impressive features, Milwaukee's Compound Miter Saw is a category-leading solution. Because the miter saw provides users with the ability to execute all types of critical applications, users can increase their daily productivity and efficiency. So pick up your saw today at an Acme Tools near you or visit our online store.
Follow our blog for more industry-changing products.