Milwaukee announced they've added BOLT™ Earmuffs to their ever-growing BOLT™ head protection and accessories system, the first system that allows users to secure accessories to hard hats and safety helmets. Featuring an adjustable center mount and a 360° rotational arm, the earmuffs are able to pivot to multiple storage positions when not in use; just two examples of the ways Milwaukee demonstrates their focus on innovative solutions that won't slow user down.
The BOLT™ Earmuffs are designed to reduce harmful job site noises while being adjustable and comfortable. The Center for Disease Control (CDC) estimates that 22 million workers are exposed to potentially damaging noise at work each year. The color-coded BOLT™ Earmuffs are available in a Noise Reduction Rating (NRR) of either 24dB (red) or 26dB (gray). The newest addition to the BOLT™ System provides a safety solution, that can be used by all core trades, as hearing protection against dangerous job site noises.
The Milwaukee BOLT™ Earmuffs are currently available for pre-order.
BOLT™ 24dB Earmuffs (48-73-3250)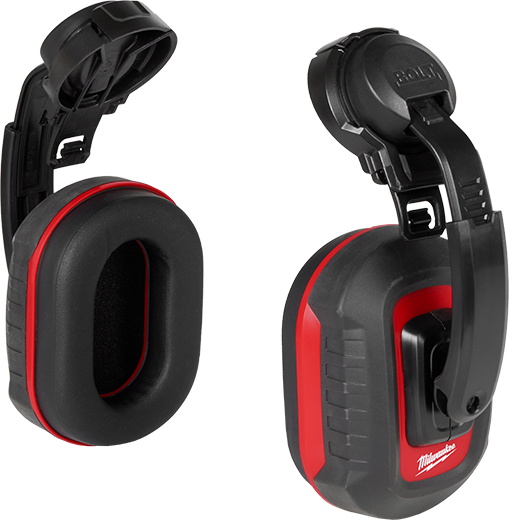 BOLT™ 26dB Earmuffs (48-73-3251)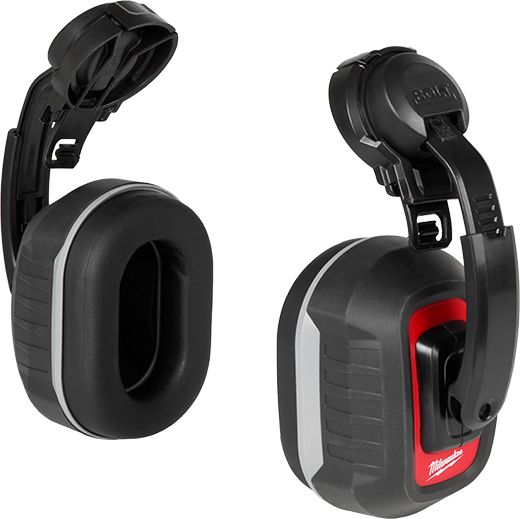 Shop all of Milwaukee's products, including cordless tools, hand tools, outdoor power equipment, and more, at Acme Tools.