Milwaukee is excited to announce the newest addition of a battery-powered Green Cross Line Laser. Green lasers are more visible in broad daylight and direct sun. They can also travel longer distances, making them essential on the job site.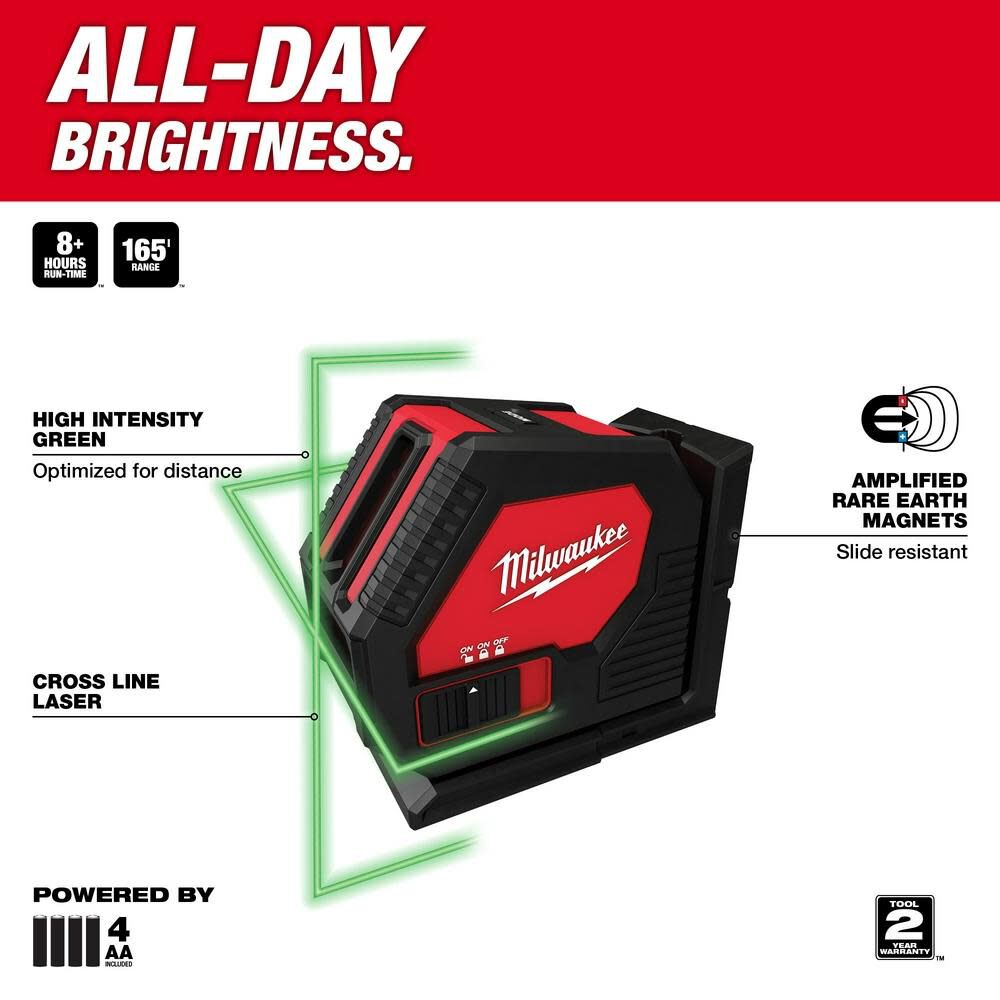 Levels are a necessary tool for various indoor and outdoor uses. Laser levels are a must-have, whether you're finishing a DIY project or working on a major construction job. Cross line lasers are perfect for tasks such as installing cabinetry or drop ceilings, installing a deck, and site layouts.
Milwaukee's new Green Cross Line Laser is self-leveling and has high-intensity beams that are four times the brightness of red lasers. This laser has an impressive 165-foot working range with laser detector. It also boasts +/- 1/8-inch accuracy at 33 feet. The laser is powered by (4) AA batteries and provides 8+ hours of runtime, making it perfect for any job.
The Green Cross Line Laser also has a magnetic bracket that features amplified Rare-Earth magnets for a stronghold on metal surfaces. Take advantage of the screw and nail hang holes that make setup easy and efficient. It's also highly durable with 1m drop resistance and is water and dust-resistant. Lastly, it features a pendulum lock which protects the laser in storage and transport.
Pre-order is now available at Acme Tools.