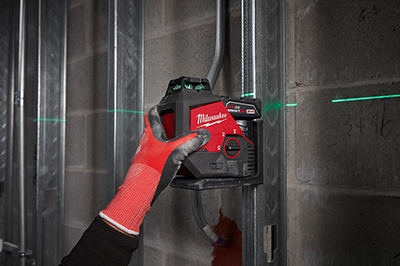 Milwaukee has just announced its new M12 Green 360 Single Plane Laser (3631-20) and kit (3631-21) which includes a responsive laser alignment target, laser track clip, M12 REDLITHIUM XC 4.0 battery pack, M12 Charger, and a carrying case (also included with bare tool). Changing the batteries of your laser level can disrupt your projects and sometimes lead to shifts in the laser's placement. This green 360 laser allows you to set up and let it run all day while you work. Not only does it have a long, powerful runtime, but this laser also offers excellent visibility and extreme accuracy.
Milwaukee M12 Green 360 Laser Features
The new M12 Green 360 Single Plane Laser is equipped with many top-notch features. To start off, it is compatible with all M12 Batteries and has an all-day run time of 30+ hours on a single charge. This laser has amazing visibility with a distance optimized up to 250' diameter and offers up to four times the brightness of red lasers. It has an integrated lanyard tie-off loop as well as a strong-hold bracket to allow you to set up wherever. Even when mounted it has a 300-degree rotation for versatile positioning. Lastly, it has a high durability with a 1M impact rating as well as an IP54 rating.
M12 Green 360 Laser Bare Tool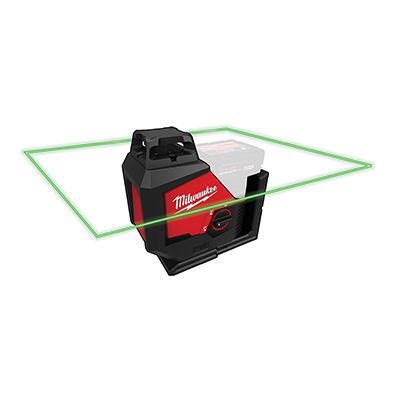 M12 Green 360 Laser Kit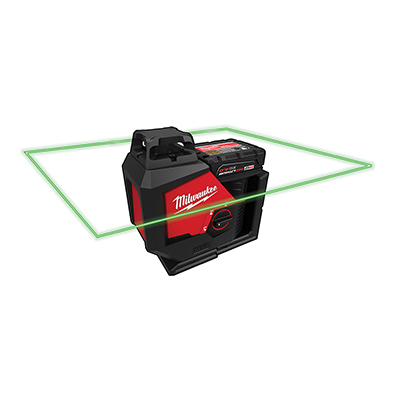 Shop the new Milwaukee M12 Green 360 Single Plane Laser now and other Milwaukee products at Acme Tools.