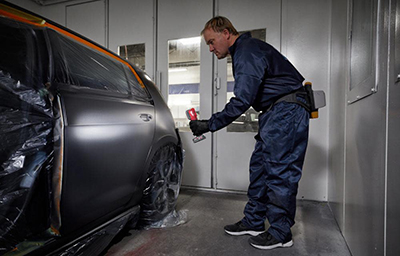 Milwaukee has announced its new M12 Paint and Detailing Color Match Light. This work light is an automotive and transportation maintenance lighting solution that offers top-notch performance, control, and quality. It gives users a full spectrum of sunlight to properly inspect their vehicle and check paint coverage to identify imperfections and any scratches. 
Features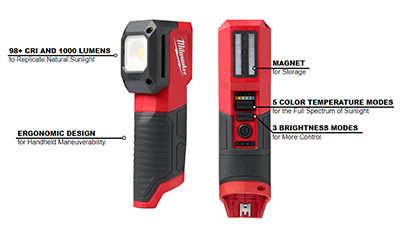 The M12 Paint and Detailing Color Match Light has many great features with the best-LED color quality. A 98+ color rendering index to mimic natural sunlight. 1000 lumens to illuminate metallics and identify scratches in the paint. 5 color temperatures and also has 3 brightness modes for complete control. On its M12 XC 4.0 battery, this work light offers a high mode for 1000 lumens for 6 hours of run-time, medium for 600 lumens and 8 hours of run-time, and low for 300 lumens and 14 hours of run-time. Its beam distance and angle are designed for full panel inspection when checking for any paint coverage. It is lightweight and has a compact and ergonomic design for easy handle maneuverability and a magnet on the back for mounting. The Milwaukee color match light also had some durability. It has resistance to most chemicals that you would find in an auto body shop as well as resistance to both water and dust. Lastly, this work light is built with an impact resistance to a height of up to 6 feet.
Milwaukee Color Match Light (2127-20)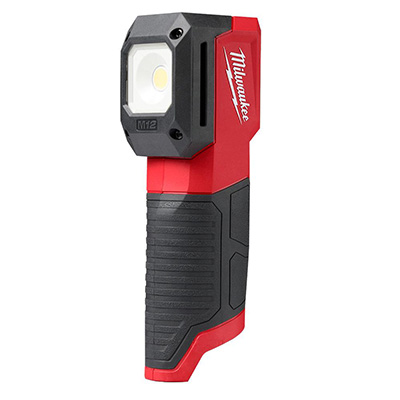 Milwaukee is also offering a 5-year tool/limited lifetime LED warranty for the color match light.
Shop all Milwaukee tools and other products at Acme Tools.