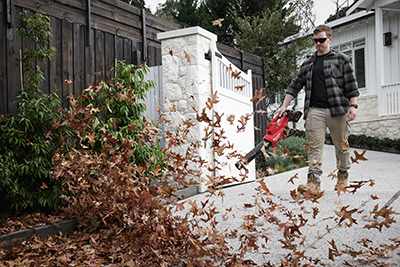 Milwaukee revealed its slate of product releases for the rest of the year at its annual PIPELINE event. The PIPELINE event is part of Milwaukee's philosophy of transparency of what's coming from them and providing a constant flow of innovative solutions to make you more productive and safer on the jobsite.
Among the new products are a REDLITHIUM USB Light Stick w/Magnet, M18 CARRY-ON 3600W/1800W Power Supply, M18 FUEL 3″ by 18″ Belt Sander, and many more. A new piece of outdoor power equipment that will make fall cleanup a breeze is the M18 FUEL Dual-Battery Blower (2824-20).
M18 FUEL Dual-Battery Blower
The new M18 FUEL Dual-Battery Blower offers increased power, control, and throttle performance of any blower available and is specifically designed to make work faster and more efficient. The blower offers the highest constant power of both cordless and gas competitors with a POWERSTATE Brushless Motor that delivers 600 CFM and 145 MPH consistently throughout the entirety of a battery charge. The increased power allows material to be moved faster and from a further distance.
To increase the speed of work, even more, the 2824-20 features almost instant power via an Axial Fan capable of increased blowing force while reaching full throttle in under 1 second. The new blower also offers unmatched control with several different features, including an ambidextrous speed locking lever, variable speed trigger, and optimized balance. The variable speed sliding lock on the lever makes it easy to engage the lock with either hand, while the variable speed trigger allows for optimal management over the power level. Optimal balance makes the tool naturally point towards the blowing surface while you're holding it, which reduces hand and arm fatigue.
Milwaukee M18 FUEL
Dual-Battery Blower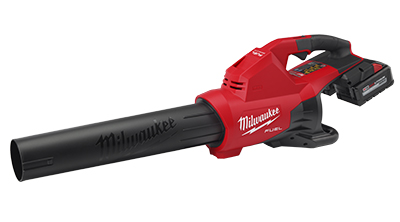 Check out the rest of Milwaukee's reveals from the PIPELINE event to stay connected to all their upcoming releases and shop for even more of their tools at Acme Tools.