A New Angle On The Corded Grinder
DeWalt Grinders, especially electric angle grinders, are brutally efficient tools, but their basic design hasn't changed a whole lot since their invention. While cordless grinders have seen vast improvements over the past decade, with the introduction of Lithium-Ion batteries and brushless motors, they have not shared any of their new tech with their corded cousins.
Until now, that is.
With 5 new models currently available, DeWalt is the first company to release a corded brushless angle grinder. Truly a match made in tool heaven.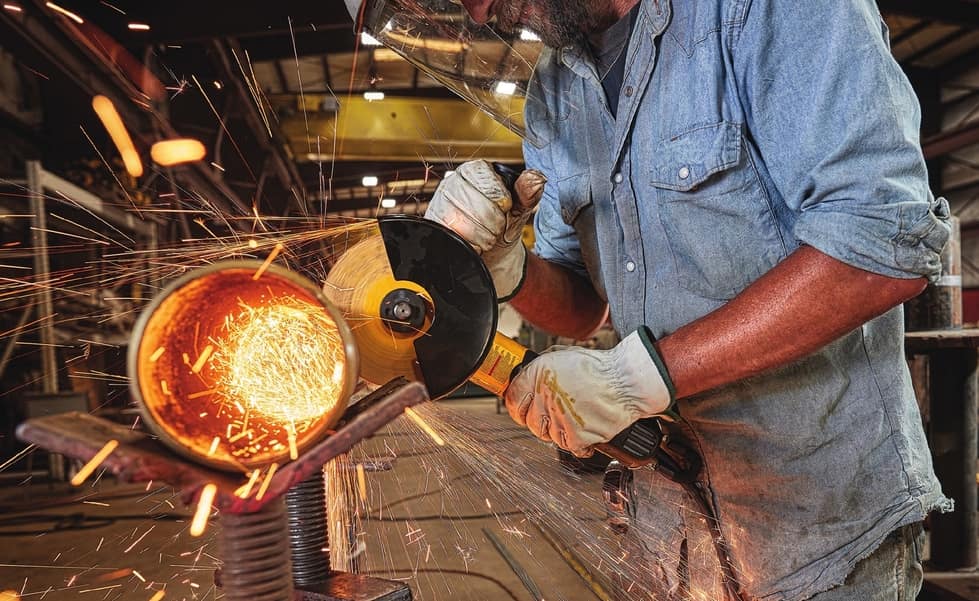 Brushless Motors In Corded Tools?
You read that right. Generally, only DC cordless motors are brushless, but these use AC wall power. So what gives? I'm glad you asked. DeWalt stuffed inverters inside these grinders, turning the alternating current into direct current, all in the name of efficiency. Brushless motors do not contain a physical connection between brushes and the commutator. This means lower friction and higher efficiency, as less heat is generated as you work, and we've all felt how hot a grinder can get. It also means far less maintenance, since there aren't brushes to replace as they wear down. And you get all of this with the unlimited power supply of a standard electrical socket.
Safety From The Ground Up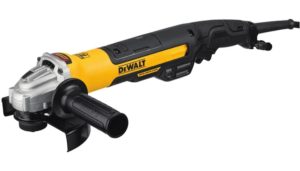 Thanks to digital motor control, DeWalt was able to pack in more safety features than ever before. If you lose power while working for any reason, you don't have to worry about the grinder starting up on its own once you're back online. When this happens, a warning light on the top of the handle begins flashing red indicating that power has returned. The trigger needs to be released and pulled anew to get the wheel spinning again. Once you release the trigger, the light turns green, and you can carry on with your work.
The Wheel (Doesn't) Keep Turning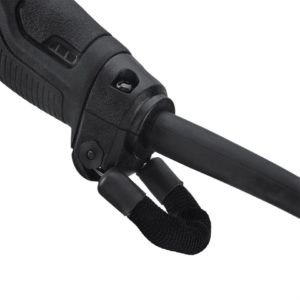 These new DeWalt angle grinders are great on the outside too. The 5"/ 6" Paddle Switch Small Angle Grinder (model DWE43244N) and 5"/6" Trigger Switch Small Angle Grinder (model DWE43265N) both come with built-in lanyard attachment points. If you ever work on a lift or elevated platform, you need to tie your tools so they don't fall and hurt someone beneath you. They also all feature either an electronic brake or clutch (depending on the model) stop the spinning action on a dime if it catches or pinches during use. "No more shattered cutting wheels" is a phrase we love hearing.
5 DeWalt Grinder Models To Choose From
Acme Tools has the new DeWalt Corded Brushless angle grinders available in all 5 configurations.
DWE43214N: 5-inch small angle grinder with paddle switch
DWE43231VS: 5-inch small angle grinder with slide switch
DWE43265N: 5/6-inch small angle grinder with rat tail, no lock-on
DWE43244N: 5/6-inch angle grinder with paddle switch
DWE43840CN: 7-inch small angle grinder with rat tail, no lock-on