Milwaukee revealed its slate of product releases for the rest of the year at its annual PIPELINE event. The event is part of Milwaukee's philosophy of transparency of what's coming from them and providing a constant flow of innovative solutions to make you more productive and safer on the jobsite.
Among the new products are an M12 Stick Transfer Pump, an M18 FUEL Plunge Track Saw, and many more. A lineup of tools coming out of the event that is generating quite a bit of buzz is the Gen 4 M18 FUEL and Gen 3 M12 FUEL Drill/Drivers, Hammer Drills, and Impact Drivers.
M18 FUEL Drills and Impact Features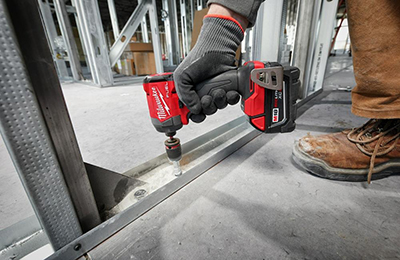 Milwaukee is bringing one of its patented technologies to the Gen 4 M18 FUEL 1/2-Inch Drill/Driver (2903-20) and Hammer Drill (2904-20) to make them safer. Both the drill/driver and hammer drill feature AutoStop Control Mode that offers enhanced safety by preventing over-rotation after a bind-up. This safety feature offers the best reaction time in the industry, which will help avoid possible injury.
The new drills feature a POWERSTATE brushless motor that provides 30 percent more power under load to drill 2-9/16-inch self-feed holes in dense woods. They're also 30 percent faster than competitors, along with an industry best thermal performance. Each of the new tools has gotten even shorter, making them the most compact on the market.
It's all about performance with the new M18 FUEL 1/4-Inch Hex Impact Driver (2953-20), with Ultimate Trigger Control being a priority in the new Gen4 tool. Using REDLINK PLUS intelligence, the new impact provides a smooth acceleration to prevent the stripping of small screws or damaging materials. The new tool also features Self-Tapping Screw Mode, which is designed to reduce walking while starting screws and will reduce overdriving, breaking, or stripping screws.
All of that control doesn't sacrifice any of the power expected from an impact driver, though. The new impact driver features 4-mode drive control that allows for better output speed and power command. The Gen4 tool is 30 percent faster across all applications when compared to competitors and features increased back-to-back capability, so you don't have to worry about overheating during continuous work.
M18 FUEL Drill/Driver (Bare Tool)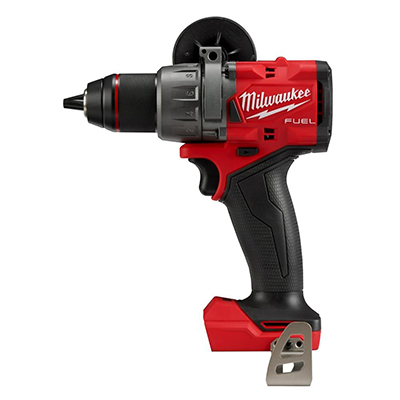 M18 FUEL Impact Driver (Bare Tool)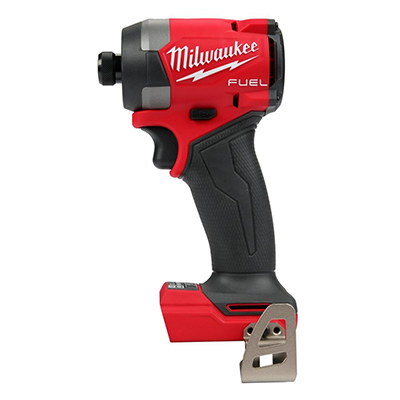 M12 FUEL Drills and Impact Features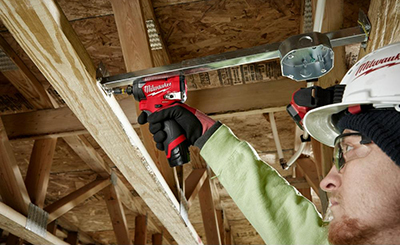 The Gen 3 M12 FUEL 1/2-Inch Drill/Driver (3403-20) and Hammer Drill (3404-20) see improvement in many areas, including size, power, and speed. At only 5.9 inches and 6 inches in length, respectively, the new drill/driver and hammer drill are the most compact drills on the market and are perfect for work in tight spaces. On top of the compact size, both drills come in at under 2.7 lbs for less hand fatigue during work and making them easier to carry on a tool belt. The new drills are 33 percent faster and provide 30 percent more power to keep you working more efficiently. Both drills feature a 1/2-inch all-metal chuck and gearcase for maximum durability and longer life of the tool. A mechanical clutch delivers 400 inch-pounds of consistent torque for tougher applications.
The Gen 3 M12 FUEL 1/4-Inch Hex Impact Driver (3453-20) is all about size and visibility, making it the premier impact driver for performance in tight spaces. At 5-inches long and 7.6-inches tall, with an M12 CP 2.0Ah battery attached, the impact is the most overall compact in its class. Surrounding the bit are tri-LEDs that offer brighter light and less shadow, so you can easily see everything you're working on. The new impact also features greater thermal capability to handle applications back-to-back without overheating.
M12 FUEL Drill/Driver (Bare Tool)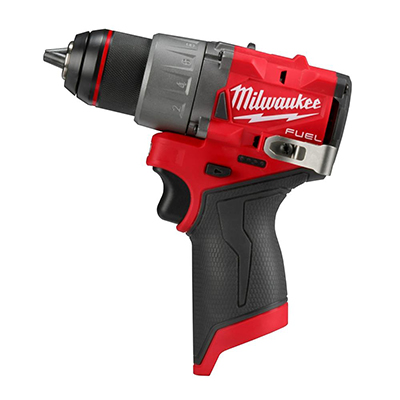 M12 FUEL Impact Driver (Bare Tool)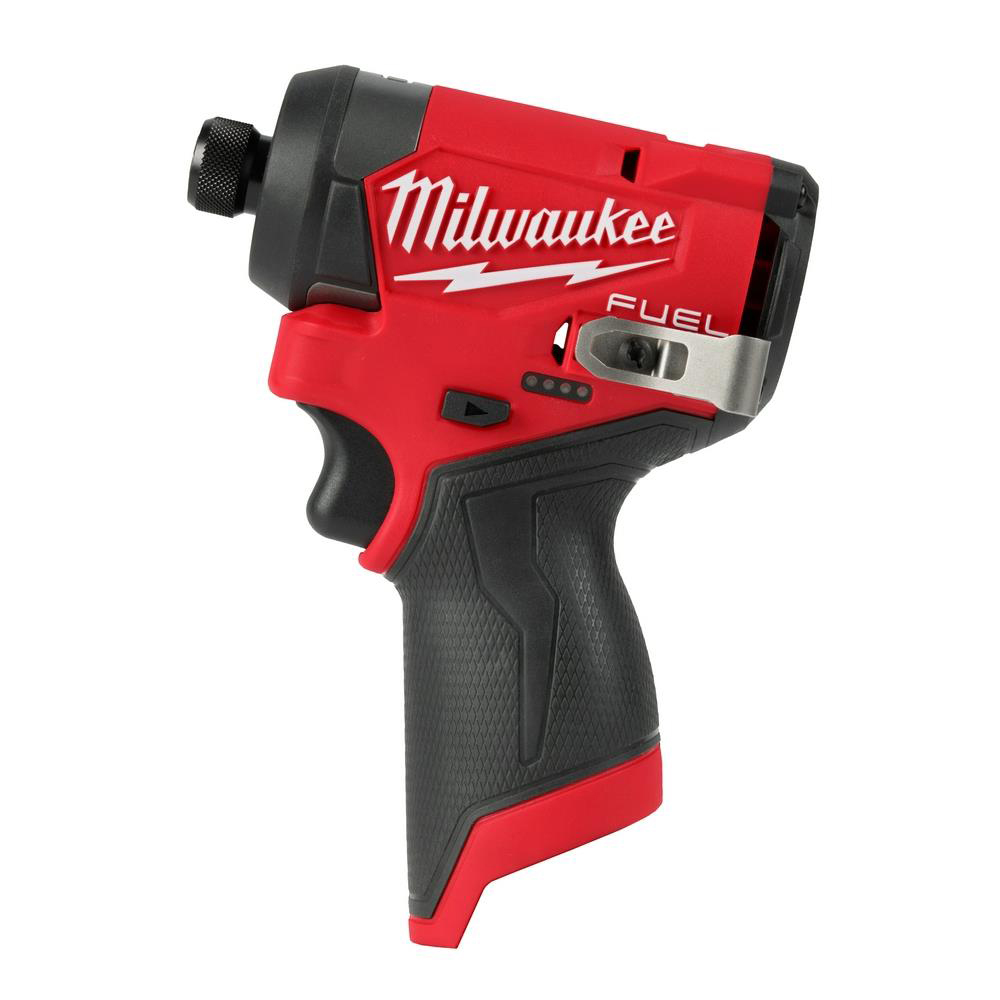 Check out the rest of Milwaukee's reveals from the PIPELINE event to stay connected to all their upcoming releases and shop for even more of their tools at Acme Tools.