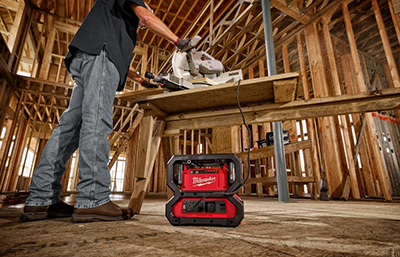 Milwaukee revealed its slate of product releases for the rest of the year at its annual PIPELINE event. The event is part of Milwaukee's philosophy of transparency of what's coming from them and providing a constant flow of innovative solutions to make you more productive and safer on the jobsite.
Over 25 products were showcased at the event, including many products that have already been released and over 15 brand-new tools coming in the future. Some highlights of their upcoming releases include several new drill/drivers and impact drivers, an M18 FUEL Plunge Track Saw, and an M12 Water Transfer Pump.
The Best of Milwaukee PIPELINE
M18 FUEL Plunge Track Saw
The long awaited Milwaukee M18 FUEL Track Saw was officially announced and is rumored to be ready for release some time in late Q4 2022 just in time for the holidays. The M18 Track Saw has comparable power to a 12amp electric saw while using just 1 M18 REDLITHIUM battery. While it is powerful, it is not just all brawn, the dust collection system is taking in more than 90% of the dust created and with guide rails lengths of 31″, 55″, and 106″ it provides all of the brains needed to be an industry leader in this category.
GEN4 M18 Drills and Impacts
Milwaukee continued to follow the trend of listening to their customers by releasing the M18 GEN4 Drills and Impact Drivers. The 30% increase in power created by a new POWERSTATE brushless motor allows the user to drill larger holes, faster. This increased power and speed will not put the user in any danger though, Milwaukee has incorporated their AutoStop Control Mode that offers anti over-rotation of the tool if it experiences a bind up.
After several improvements to the Impact Drivers power and size Milwaukee added some finesse to the line up. The M18 GEN4 Impact Drivers are featuring the ultimate trigger control through their REDLINK PLUS switch. The upgraded switch provides a smooth acceleration which allows more control and further reducing the likeliness of stripping screws. The tool also features a Self-Tapping Screw mode which reduces the chance of screws walking while they are starting to cut their hole.
Acme Tools know you want to see the full line up of the new GEN4 Drills and Impacts so they put them all in one place. Get more information on these tools by checking out the Acme Tools website.
M18 FUEL 3″x18″ Belt Sander
The new M18 FUEL 3-Inch by 18-Inch Belt Sander (2832-20) is cleaner, faster, and more powerful than competitors making you more efficient on the jobsite. The sander has been optimized for jobsite applications offering a best-in-class material removal rate that rivals 8-amp corded power and won't bog down under heavy load. The 2832-20 provides over 90% dust collection, so you will have a safer work environment and spend less time cleaning up the jobsite.
M18 CARRY ON 3600 Watt/1800 Watt Power Supply
The M18 CARRY-ON 3600W/1800W Power Supply (2845-20) is capable of running sensitive electronics, such as smartphones and laptops, up to 15-amp tools, like table saws and routers. A push-button start and compact, lightweight design makes the CARRY-ON a convenient solution to your power needs. The lack of emissions also makes the cordless power supply safe for indoor use.
New Milwaukee Tools
The next version of two new M12 batteries provides more power, longer runtime, and cooler operation. The M12 REDLITHIUM HIGH OUTPUT CP2.5 (48-11-2425) and XC5.0 (48-11-2450) batteries feature 25 percent more power and run 25 percent cooler than their previous versions, so they can run harder and longer on high-demand tools. The XC5.0 offers 25 percent more runtime and boasts new charging technology to deliver faster charge rates when paired with an upcoming charger.
M12 REDLITHIUM HIGH
OUTPUT CP2.5 (48-11-2425)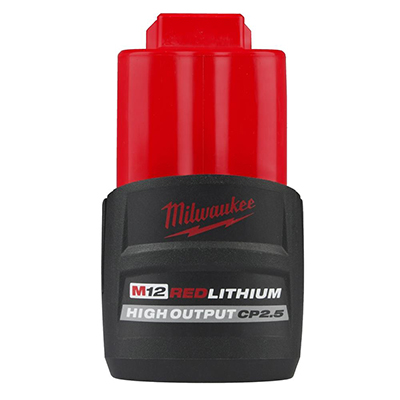 M12 REDLITHIUM HIGH
OUTPUT XC5.0 (48-11-2450)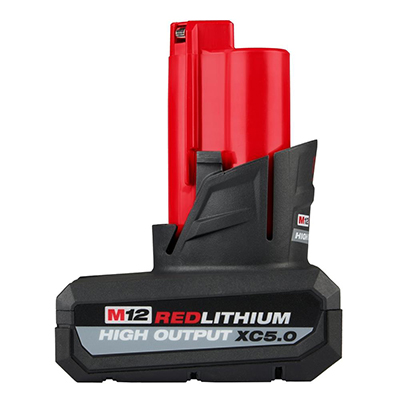 REDLITHIUM USB Stick
Light w/Magnet (2128-21)
"Speak softly, and carry a big stick" is the perfect analogy for the REDLITHIUM USB Stick Light w/Magnet (2128-21). The stick light offers 550 lumens of TRUEVIEW high-definition output along with 2 hours of runtime on high. The light is very adaptable with a light head that rotates vertically 220 degrees and a magnetic base so the light can be attached to any metal surface. Resistance to most chemicals found in auto shops and IP54 ingress protection provides long-lasting durability.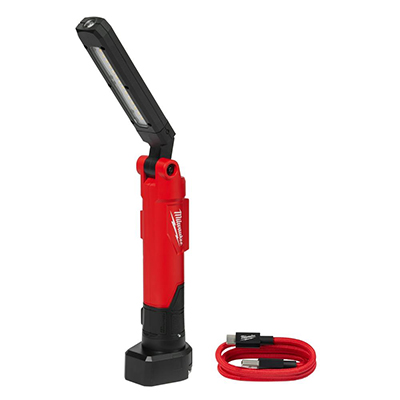 M18 FUEL 1/4-Inch Lockbolt
Tool w/ONE-KEY (2661-20)
The M18 FUEL 1/4-Inch Lockbolt Tool w/ONE-KEY (2661-20) provides maximum productivity by being the industry's fastest cordless riveting tool. The tool is up to 50 percent faster than the leading cordless competitor. Being a cordless tool also creates increased portability and maneuverability without any tripping hazards. The 2661-20 is capable of setting up to 1,200 1/4-inch aluminum Magna-Grip lockbolts on a single 5.0AH battery charge and is capable of installing Magna-Grip, C6L, C120L, Bobtail, and Hucktainer lockbolts (with additional adapter)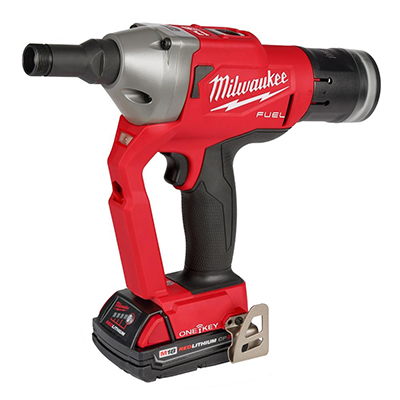 M12 FUEL Orbital
Detail Sander (2531-20)
For woodworking projects that require a finer touch turn to the M12 FUEL Orbital Detail Sander (2531-20). It's two times faster than hand sanding, which will help with hand fatigue, and offers better access to tight corners and contours. An orbital sanding motion helps avoid swirls and scratches on materials. Other features include an LED work light for dark areas, a variable speed trigger, a 4-mode speed select, and a lock-on button for more control over the tool.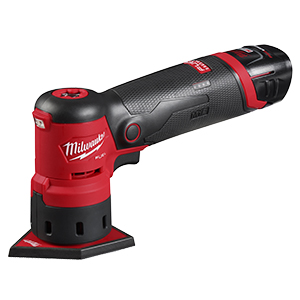 Check out the rest of Milwaukee's reveals from the PIPELINE event to stay connected to all their upcoming releases and shop for even more of their tools at Acme Tools.