As work gets more demanding, Milwaukee listens, and they have unveiled a completely new, unheard-of tool: the M18 cordless table saw. The first saw of its kind, this invention lets you make all the cuts you need with the power of an 18-volt battery. No more are you tethered to the cord to make cuts on the jobsite. We were able to get an exclusive look at this incredible new tool, and we wanted to share some of the best details with you.
Optimized for Power, Portability, and Productivity
A brushless motor gives you astounding runtime in all applications. Paired with the new M18 12.0Ah battery, you'll be able to work all day without running out of juice. The Milwaukee table saw also has no problem dealing with 4×8 sheets of plywood or OSB, with an impressive ripping capacity of 600 linear feet at up to 24-1/2 inches on the right of the blade or 12 inches to the left.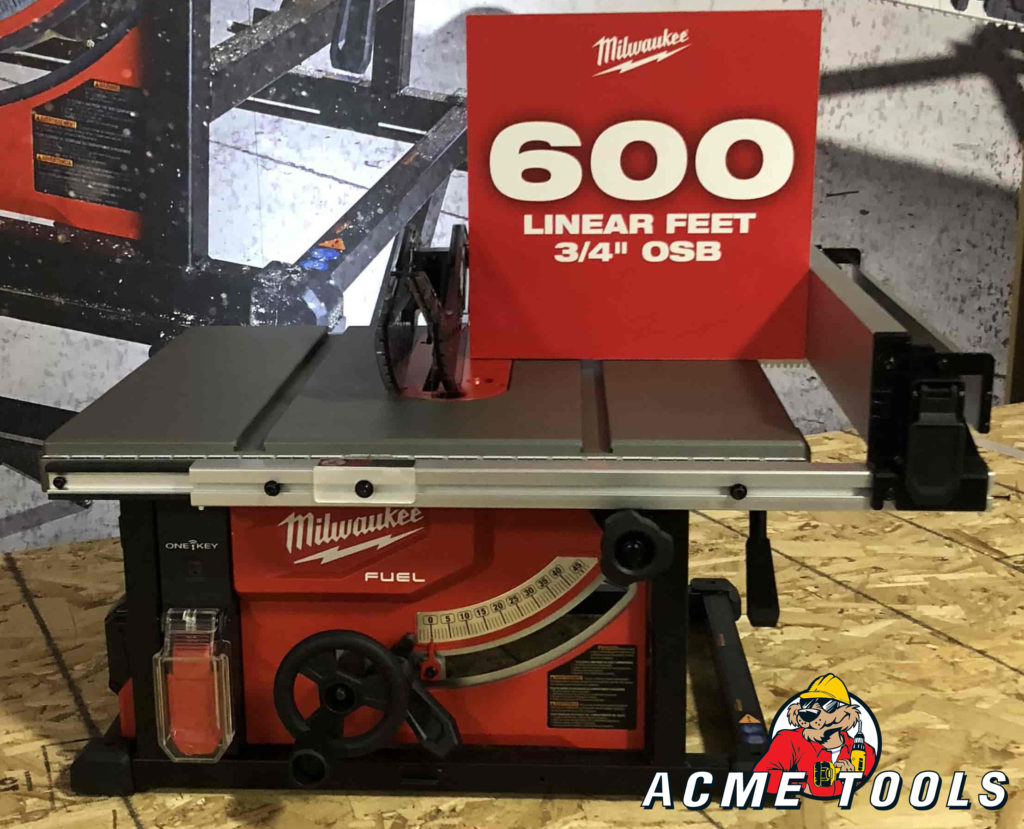 The 8-1/4 inch blade spins at 6,300 RPM to zip through whatever you throw at it. The guard protects you while making cuts, and an included riving knife cuts down the risk of dangerous kickback. A single wrench mechanism makes blade changes quick and easy when cutting starts getting dull.
Accuracy is also integral to any table saw, and this one is no different. A rack-and-pinion fence is quick and easy to adjust and keeps your cuts squared up. The all-metal frame won't get bent out of shape in rough job settings. There is also miter gauge storage on board for easy access to angled cuts.  
Industry's Smartest Saw
You won't need to worry about your investment disappearing anytime soon, the Milwaukee cordless table saw comes with built-in One-Key technology. Wirelessly connect your tool to the One-Key app on your smartphone, tablet, or computer, and you can track its every movement. If it happens to find itself in a new home without your say-so, you can remotely lock it out. As soon as it comes within range of any One-Key application it will be frozen until you unlock it. Just another way that Milwaukee wants to make sure you get the most for your money.
Standing Ovation
Jobsite table saws are used on rough surfaces, so you'll need a stand that's cut out for the work.  Milwaukee has created a folding stand to keep your new M18 table saw at a comfortable height. Weighing just 15 pounds, it is light enough to carry to and from a jobsite. The latching system attaches quickly and securely to hold the saw in place. It also has adjustable feet to ensure that it is balanced on rough terrain, and all-steel construction to withstand the rigors of contracting work.
That's a Lot Of New Tools
We know you're as excited about these as we are! Battery-powered table saws were a distant dream until recently, thanks to the marriage of lithium-ion battery technology and brushless motors. Milwaukee has certainly not wasted a single moment unifying the two, and with spectacular results. The M18 team of tools just drafted two new strong players, and they certainly have a bright future ahead of them.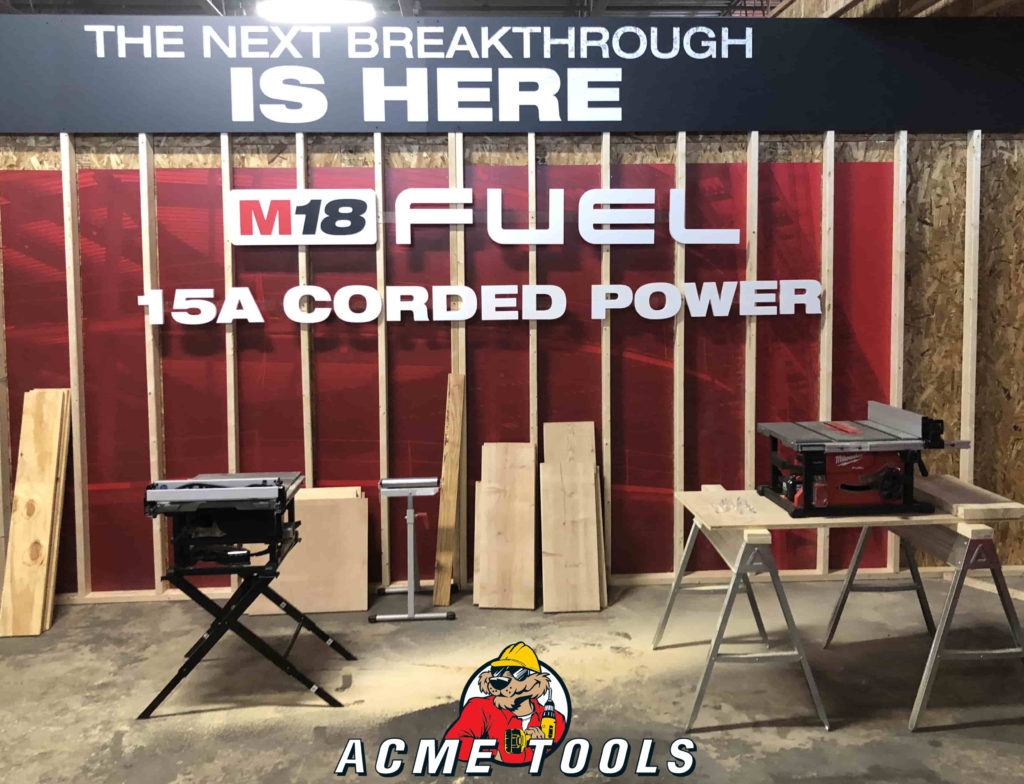 New Tools Coming Soon
The new Milwaukee cordless table saw will be available for pre-order now on acmetools.com and is scheduled to ship this summer.
2736-21HD M18 FUEL 8-1/4″ Table Saw with One-Key Kit
48-08-0561 Milwaukee Fold Table Saw Stand