Lighting is essential when performing tasks related to construction, especially when you're dealing with electricity or running wires. We all know that not every jobsite is the same, so we have to be prepared when the time comes. Temporary lighting is often a necessity when wiring a structure that doesn't have electricity readily available.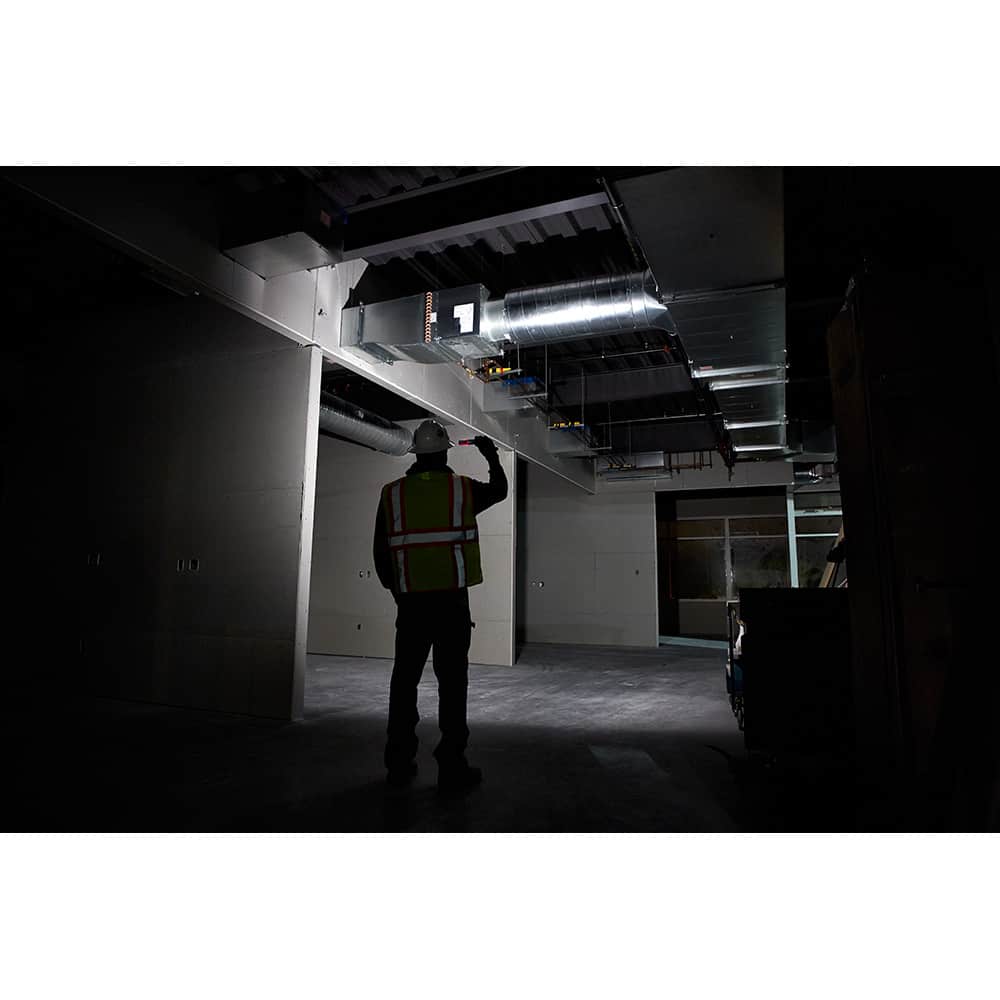 Temporary lighting is available in a wide variety of styles. Some stand on the floor where others hang or some may clamp to a flat surface like surrounding 2x4s. There is generally no shortage of those on a construction site! Here is a brief lineup of options for temporary lighting we have available here at Acme Tools.
Floor Stand Lights: These lights are just what you'd expect. They stand on the floor and shine light in a particular direction. Some offer 360 degree lighting for more convenience.
Wobblelights: Wobblelights are amazing on a jobsite, because they don't tip over if they're bumped or pushed.
Light Towers: Light Towers are lights that are mounted on a cart with wheels for easy mobility. You can move them from area to area where light is needed. Most Light Towers also include a generator with several outlets for your power tools or battery chargers.
Bucket Lights: Bucket lights mount onto the side of a bucket so you can turn any five gallon bucket into a lamp. We offer entire sets that include extra batteries for your convenience.
Folding Lights: Folding lights are very convenient because they fold down for compact storage and transport.
Hanging Lights: Lanterns, hanging flashlights, and other hanging lights are perfect for an overhead glow. Battery powered hanging lights can be moved from area to area with ease.
Magnetic Lights: Magnetic lights will connect securely with any metal surface and provide light in that general location.
String Lights: String lights are a very common sight on most construction sites. They're an excellent choice if you have a power source, and they work well with a generator.
Tripod Lights: Tripod lights are an excellent way to highlight specific areas. You can mount flood lights on a tripod and create a great spotlight or task light for areas where ambient light doesn't reach well.
Battery Powered Lighting
The easiest way to go is likely going to be battery powered lighting. But we all know that batteries run out at the worst possible moment. Always make sure to carry extra batteries or use rechargeable batteries that you can recharge on the truck. Make sure you have the right kind of lights before getting to the jobsite so you're ready to get started as soon as possible.
Powering Temporary Lights at a Jobsite
Many temporary jobsites lack the basics such as plumbing and electricity; that's why you're there. It's your job to install wiring, cabling, and ultimately, lighting to this building that currently has none. You know immediately that you will need to take temporary lighting to the jobsite to maintain a safe working atmosphere for yourself and your crew if there is one.
Powering temporary lighting at a jobsite is done in a couple of ways. You can take a gas or diesel powered generator or you can have the power company run power to the location before you begin work. Safety is, and always should be, the number-one priority on every jobsite. Don't risk having power installed if the structure hasn't been inspected and deemed ready.