LED Flashlights and Lighting Solutions
Panther Vision, who is commonly known for being the leader in LED lighting solutions that aims to create uncommon solutions for common problems, has released a new revolutionary product. Being most commonly known for being the maker of the POWERCAP LED Lighted hat, Button Lamp adhesive LEDs & Lightspecs LED reading & safety glasses now have an addition to their family of LED lighting products: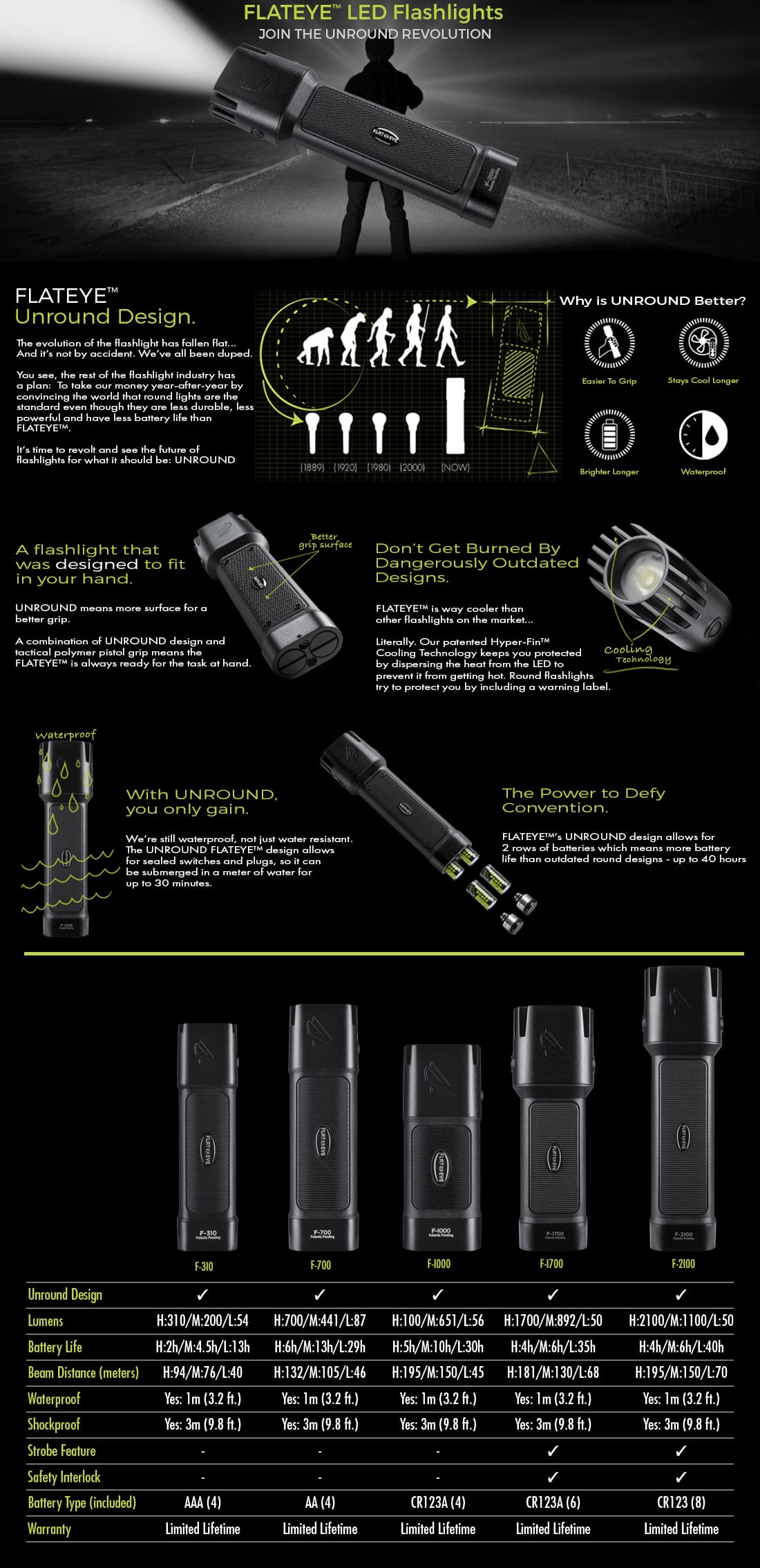 What Goes Into a FLATEYE UNROUND Flashlight?
These flashlights feature the FLATEYE patented UNROUND design, CREE LEDs, multi position waterproof & shockproof flashlight. The FLATEYE line of flashlights offers 5 models with LED outputs ranging from 310 Lumens to 2100 Lumens. FLATEYEs are not only UNROUND, but feature a patented Pistol Grip design, making it easy to grip, fit, store & utilize for any expedition into the dark. These high performance, ultra-bright flashlights are constructed out of aircraft grade aluminum and tactical polymer engineered for superior durability enabling them to be waterproof up to 1m and shockproof up to 3m. The FLATEYEs offer a visibility distance that ranges from 40m all the way up to 195m depending on the model and are guaranteed & backed by the Panther Vision FLATEYE Limited Lifetime Warranty.
The FLATEYE line of flashlights are available in five different models with all Flateye models being available for purchase through Acme Tools.