Sunex Sockets offer users the best quality and value. The Sunex Impact Socket Sets ensure durability and performance in order to provide users with job site solutions. With sockets designed for high torque and tough jobs, you're sure to find the right socket for your fastening needs.
SAE Socket Sets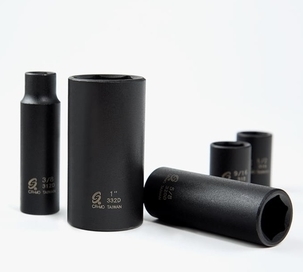 Sunex Tools offer a variety of socket sets to service all customers. The SAE, or standard sockets, use the imperial measurement system, describing products in inches. Also, while working on domestic made vehicles, SEA sockets are best.
Metric Socket Sets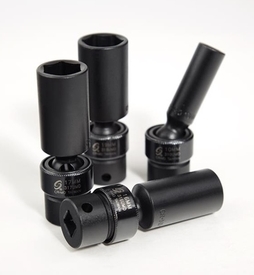 Unlike SAE Sockets, Metric Sockets use the metric measuring system, labeling sockets in mm. When working on imported vehicles, Metric sockets are the best. Additionally, many companies are transitioning to the Metric system.
If you work with both domestic and imported cars, you'll need both kits because the different sets are not interchangeable.
Chrome Socket Sets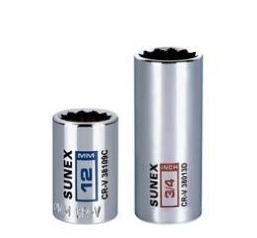 For hand torquing applications, Sunex Chrome Socket Sets are a must. Equipped with the same design features as the previous sets, the Chrome Sets take it one step further. Easily identify with hi-vis markings and achieve optimal strength and durability with the unique 80 tooth ratchet. Metric Sockets are printed in blue while SAE sockets are printed in red to easily distinguish between the sets.
Specialty Sockets
Specialty Sockets take care of delicate and odd removal and installation tasks. With a wide range of tools for unconventional applications, Sunex can meet your every need.
Features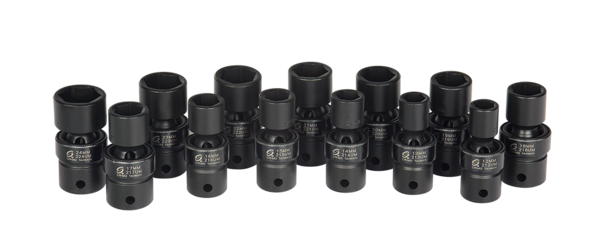 Alloy Steel Design
Alloy Steel makes Sunex Sockets highly durable. The alloying elements manipulate steel properties in order to provide a strong and corrosion-free metal. Be confident in the performance and longevity of your Sunex tool.
Warranty
In order to protect the lifespan of your impact sockets, Sunex offers a lifetime warranty. The policy warrants against defects in materials or workmanship.
FAQs
Where are Sunex Tools sold?
Sunex Tools are sold from authorized dealers and online. Acme Tools is an authorized Sunex Tools dealer.
Do Sunex Tools have a Lifetime Warranty?
Yes, Sunex Tools come with a warranty. However, the length of the warranty depends on the tool. Sunex Sockets have a lifetime warranty.
Are Sunex Tools made in the USA?
Yes, Sunex Tools are made in the USA.
Final Thoughts
Sunex Tools built their trusted reputation on their industry-leading impact socket sets and have continued to expand and innovate. With their commitment to better understand customer's needs, users can rest assured that they are receiving the highest quality sockets.
Shop Sunex Impact Sockets at an Acme Tools near you or visit our online store.