According to a recent survey by the National Association of Professional Organizers, 54 percent of Americans acknowledged that the garage was the most cluttered area of their homes. Surprisingly, 78% of these homeowners had no clue what to do with the situation, so they let the mess build up.
A garage plays an essential function in your home of protecting your vehicles and other household equipment. However, if it lacks an adequate storage system, you can't get the most out of its storage area. Your garage accounts for a significant portion of your property's overall square footage. Meaning, you need to utilize its full potential to reap maximum value from your property investment.
If you're like most Americans, your car is a valuable investment that you can struggle to do without. So there is no need to leave it outside where it can suffer damage from weather elements, bird droppings, and UV rays exposure. Remember that the primary purpose of your garage is to park vehicles and not to store clutter. Luckily, you can enhance your garage's beauty, function, and comfort with a few simple garage improvement tips. Follow through!
1. Declutter Your Garage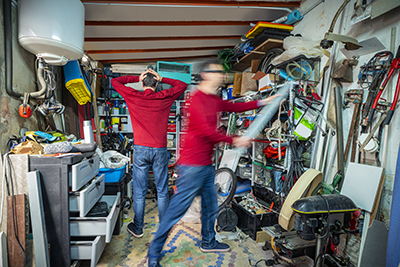 The first and most crucial step is to clear out the unnecessary junk from your garage. This will make it easier for you to assess the available space and figure out the most appropriate improvements it will need. Decluttering may be tedious and time-consuming, but it's worth the effort. Too much clutter doesn't just congest your floor; it also creates tripping hazards, limits proper air circulation, attracts pests, and even makes it difficult to locate things.
A great way to free your garage space is by keeping things off the ground whenever possible. Create or buy ready shelving systems and cabinets to stock various household items. Ensure these units are raised on legs to allow you to clean the floor easily. You can also attach brackets, hooks, and other hangers to the wall to hang your bicycle and other items. This can help create more room for your vehicle (s) and avoid messy, hard-to-sort piles.
2. Upgrade the Garage Floor Plan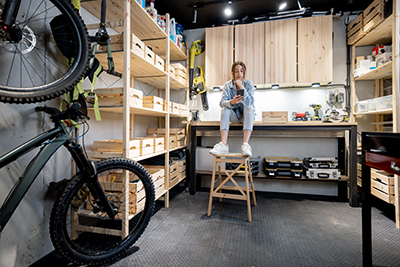 A beautiful and well-planned garage floor has a more significant impact on your space than you realize. You can start by drafting an ideal floor plan for your garage. Fortunately, some organizing system manufacturers usually provide free garage planning services, which you can utilize to store garage items.
Before making any purchase, ensure to take your garage's measurements and indicate the location and size of doors, windows, receptacles, and switches. In addition, take the dimensions of the space your car takes up. Once you take the measurements, try to keep items in good order to free the floor space. For example, you can stash rarely used items or objects in the furthest and hard-to-reach areas.
Similarly, store things you use together like lawn chemicals and gardening tools close to each other. Next, place heavy, bulk equipment like wagons, lawnmowers, and sprayers in extreme corners to prevent them from being bumped over by your car. Lastly, put the frequently used items like bicycles close to the door.
3. Enhance Your Curb Appeal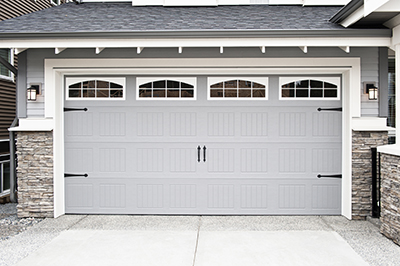 Another garage improvement idea is to boost your garage's aesthetics. Remember that the exterior of your garage is as important as the interior. So while you organize and paint the inside, you should also consider the outside. Repairing and replacing dysfunctional garage elements is an integral part of the beautification process.
Check to determine the condition of your garage doors, windows, and other elements. If worn out, cracked, or warped, they can affect your garage's look, function, and efficiency. Therefore, consider installing high-quality, modern garage windows and doors for maximum efficiency, beauty, and function.
It's also important to customize these elements to blend with your home's exterior décor. For example, some people prefer wood or steel doors and windows for a classic look, while others opt for aluminum to create a more enhanced modern look. There are many options to choose from, and the one you select will depend on your needs, preferences, budget, and lifestyle.
4. Build a Multi-Purpose Garage Space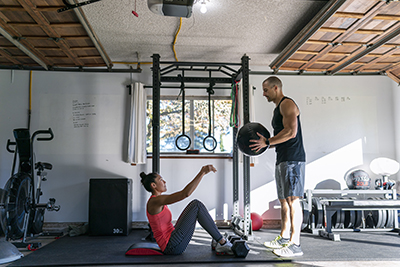 Creating a multi-purpose space in your garage is an excellent way to enhance the garage's functionality. If your garage is big enough, you can create multi-purpose space for other activities apart from parking and storage. If you're a fitness enthusiast, you can create a garage fitness space where you can work out comfortably and conveniently based on your schedule.
This is particularly helpful for those who dislike crowds or are sensitive to sharing exercise equipment. In this case, you don't have to worry about whether the machines have been correctly cleaned. Besides a garage gym, you can make other additions such as a workshop, entertainment area, study area, or art room for kids.
5. Utilize Your Garage's Vertical Space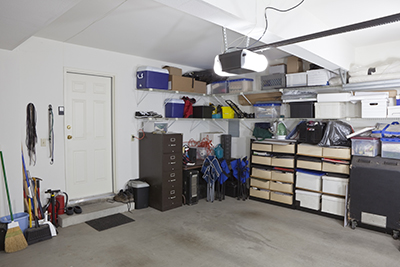 There are multiple ways you can maximize your garage space and still keep it as organized as possible. Sometimes it's impractical to keep items like sports equipment and farm tools on the floor and expect the garage to look spacious and organized. The best way to have your garage space fully maximized is by having an efficient and functional garage organization system in place.
This enables you to turn every underutilized space in your garage into storage space. Some of the ways to optimally utilize your garage storage space include creating:
Garage cabinetry – Garage cabinets are an effective solution for adding more storage space to your garage. However, before installing your cabinetry, ensure to evaluate the available space to get fitting cabinets. You can also opt for custom-made cabinetry that will not only fit your space but also last for several years to come.
Overhead storage racks – Overhead racks are a perfect idea to utilize the garage's vertical space. Heavy-duty overhead racks can safely handle bulk items that you seldom use, such as large storage bins, tires, or other large equipment. Additionally, you can incorporate slat wall storage panels for hangable items like tools, ladders, bikes, and power codes.
6. Improve the Lighting and Electrical Systems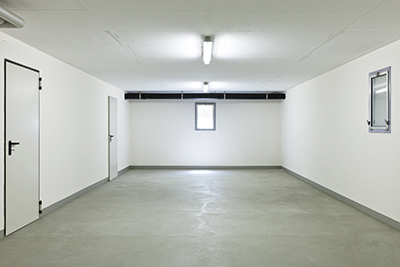 Another brilliant idea to improve your garage is to enhance your lighting and electrical systems. Installing proper lighting can keep the garage brighter and usable at any time of the day or night. You can choose a four-foot fluorescent system with electronic ballasts which work well even in cold weather.
Space them accordingly and use as many as you may require for ambient light. Additionally, you need to work on your electrical system to ensure everything is working correctly to reduce fire risks in your home. Inspect the electrical system and check for loose and dysfunctional sockets and receptacles.
Conclusion
Maintaining an organized garage makes it easier for you to use. It also enhances the beauty and function of your garage and the entire home. If you're unsure how to improve your garage, use the improvement tips discussed above to keep it organized and visually appealing.