Big Changes Come in Small Packages
Bosch wants its customers to have a tool that makes their jobs easier but doesn't weigh them down on a job site. Especially when it comes to jobs in construction, where freedom of movement and mobility means a safer work area. That's why Bosch is proud to unveil their newest Hammer Drill/Driver and Drill/Driver to the market.
What's Different?
The main difference about this tool is the size and the weight it has, but all the while still giving the power needed to get a job done. The Bosch GSB18V-535CN weighs only 2.7 pounds, and the GSR18V-535CN weighs only 2.5 pounds. Compared to other tools required and carried on a job site, that's nothing and most other drills weight twice as much.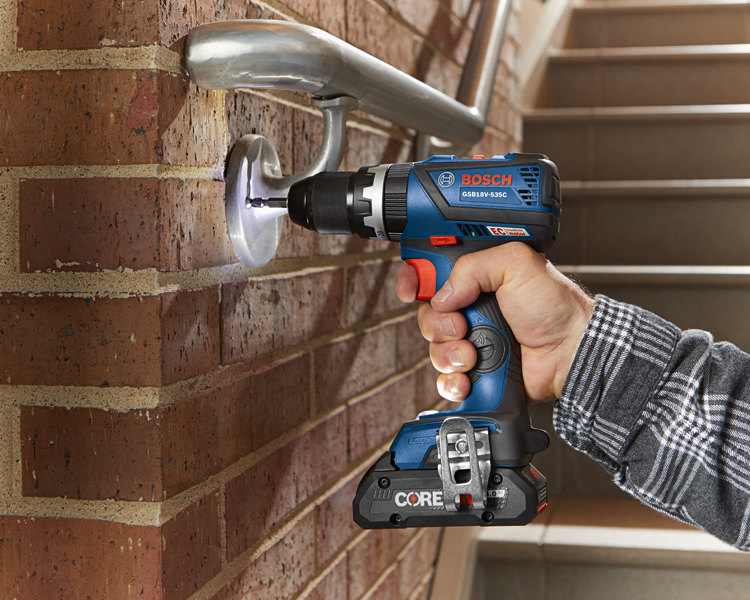 Benefits to a small and light-weight tool like this mean being able to fit into smaller and tight areas with ease, on top of that, having the power needed to get through most materials with both tools offering 535 in.-Lbs. of torque. Then afterward mount the drill onto a belt clip and never notice the weight when moving around.
Other Features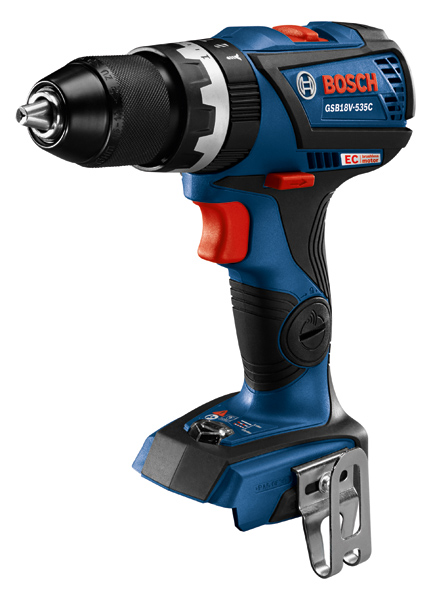 Along with a reduced weight Bosch has included additional features that they have been integrating into their tools over the years. Namely that these models will have Bluetooth connectivity through the Bosch ToolBox App. Through the App customize the drills to fit any particular need that may occur. Also, get constant updates about the device and the charging status of the battery and then alter it to maximize battery life. Turn down or turn up the time the LED light stays on after the trigger is released or change the KickBack Controls sensitivity.
KickBack Control is a feature exclusive to Bosch tools and is an integrated sensor that limits rotation when it has detected a sudden movement. When that is detected both drills will shut down the motor, reducing the risk of injury in bind-up situations.
What's the Tools Specs?
As mentioned earlier both tools offer torque of 535 in.-lbs. enough energy for rough drilling and driving on site. The drills also have two-speed settings for handling high-power tasks (0-600 rpm), or high-speed drilling (0-1,900 rpm), and with a no-load BPM of 28,500, this drill will be able to handle any job that comes its a way.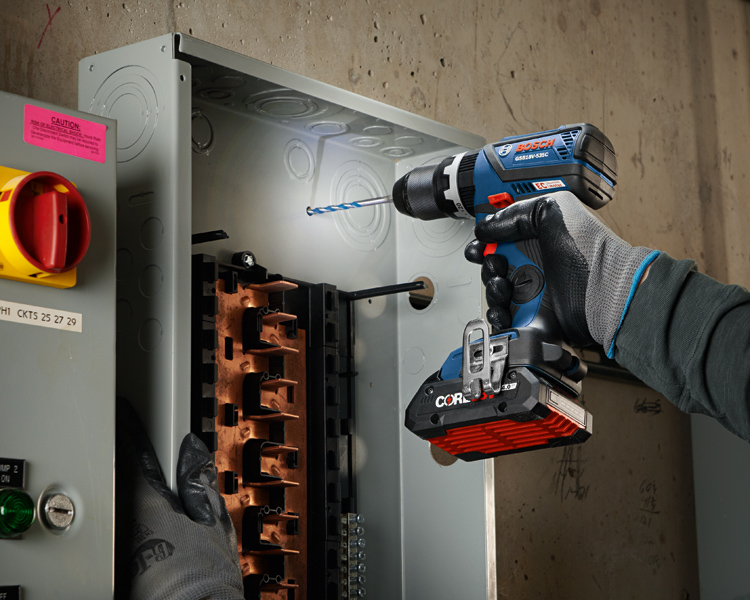 Final Thoughts
Anyone could tell you the lighter you are, the faster you move. With these drill from Bosch coming to the market, move quickly around the site handling task to task in no time at all. Then as the day goes on customize the drills to suit the job better and get the best use out of every battery. Add this to any belt then watch and feel the difference on the next project.
Both drills are bare tools and will not be released as kits for now. So if you are looking to pick up this drill and need a battery to go with it, head to Acme Tools Online store to get your batteries for this fantastic tool.