Quality And Safety Are Built Into High End Electrical Tools. Trade school can be expensive enough with the cost of tuition, books, and other miscellaneous fees and then you are expected to purchase all your electrical tools and a nice tool bag at the same time. We understand that you may be reluctant to spend a lot of money on your tools, but we want you to know that it is better to spend the money now instead of later.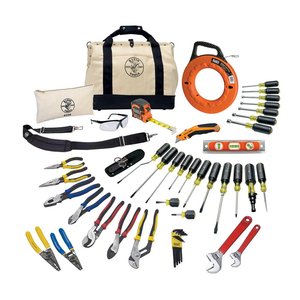 Here Are 4 Great Reasons Why You Should Buy Quality Electrical Tools While You Are In Trade School:
Length of Use:
By purchasing quality tools in the beginning, you will find that you will be able to use those same tools when you are working, long after trade school is over. High quality tools last much longer than cheaper tools. You will not have to go out and repurchase subpar tools because they break, oftentimes in the middle of a very important project.
Save Time:
Yes, tools often will break in the middle of a project and it takes time to go out and purchase a new tool. That time can add up and put you further behind on your completion dates and times. You may not mind too much, but your customers might have a problem with it and it could prevent them from giving a good recommendation for you in the future.
Learn the Quirks Once:
Every tool seems to have a quirk and if you purchase a quality tool, you will not need to worry about learning that tool's quirk and then having to learn a different one when that original tool breaks. For example, a saw might need to be pulled to the left to cut exactly right, and after a while you will automatically do that without thinking. However, if that saw breaks, you will need to purchase a new saw, and well, that one may not need to be pulled to the left, but you may need to figure out what you need to do to make it work its best.
Financial Assistance:
Trade school costs money. Many people who are just starting out in trade school or making a career change are eligible for PELL grants or other forms of financial aid. This is the perfect time to invest in your education as well as the tools you will need in the future. The tools you buy while you're in trade school will likely be the tools that get you through the first several years of work.
You need to make the best choice for yourself when it comes to purchasing the tools that you will be using for school and beyond, but we recommend that you start out with quality tools in the beginning. You will save a lot of money as well as time in the long run and you will be more successful too.
The Demand For Electricians
The demand for skilled workers, including electricians, in the United States is alarming. According to the Bureau of Labor Statistics (BLS) there were 628,800 jobs available for electricians in 2014. The average pay for an electrician is roughly $25 per hour or $52,700 per year if salary. Many electricians make more than that, especially if they operate their own business.
What Do Electricians Do?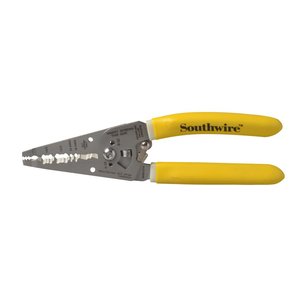 Electricians work both indoors and outdoors and in nearly every type of facility. The specific job that they're working on dictates the work conditions. Working on a transformer to restore power to an area, for example, would be outdoors whereas wiring a house or office for power would be indoors and maybe even climate controlled.
Electricians must be able to read blueprints or technical diagrams, install or maintain wiring, control, and lighting systems. They may inspect electrical components such as transformers and circuit breakers. Wiring a new structure or rewiring an old structure will likely become familiar parts of the job. Many electricians work on security systems and landscape lighting as well as other residential and commercial applications.
How To Become An Electrician
There are a few different ways to become an electrician. Keep in mind that most states do require an electrician to be licensed, so testing and licensure are very likely in your future if you choose to be an electrician. The way to become an electrician is:
Apprenticeship: Share your passion with a licensed electrician and ask them to take you under their wing. You will learn many valuable lessons that they don't always cover in school. Your boss will be your teacher and your mentor as well. You will be able to use the Master Electrician's tools while you're working with them, but be prepared to purchase your own tools at some point.
Trade School: Trade schools or vocational schools are an excellent start. Many high schools offer vocational classes for high school students. Some vocational schools or trade schools will offer after-school-hours classes for adults.
Community College: Community colleges often offer career classes that are designed to help you boost your career or change careers. Check with your local community college if you're interested in pursuing a career class. You may even qualify for financial aid to help offset the costs of school.