Woodworking projects can be complicated, but power tools provide the efficiency to get the job done. As a beginner, the vast selection of power tools beneficial to woodworking can be overwhelming. So, we comprised a list of the top 9 woodworking tools you need as a beginner, so you can always Do Your Best Work.
POWER DRILL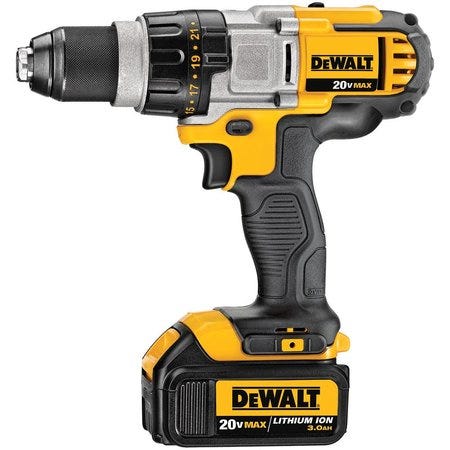 Replace your screwdriver with a cordless drill/driver. The replacement for the hand tool adds torque, turning the driver in a rotational motion, quickly drilling and removing screws from wood, plastic, metal, and more. As a woodworker or DIY renovator, a power drill is essential because it is always within reach to accomplish the smaller, but necessary, jobs.
MITER SAW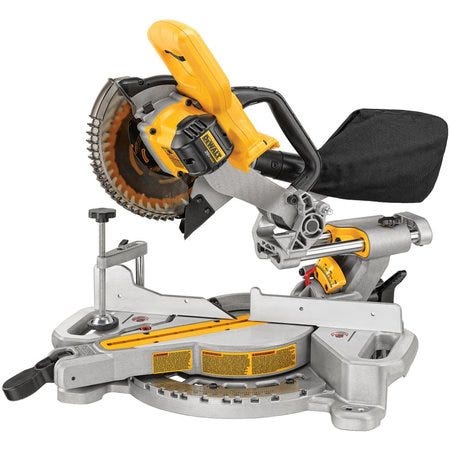 Create many different cuts with a miter saw. Beveled, mitered, cross, and combo cuts are possible with the miter saw's precise cutting angle. Most commonly, the saw rotates 45 degrees, but the saw can perform at 90 degrees for added versatility. The easy to operate saw is ideal for molding, framing, window casings, and much more.
CIRCULAR SAW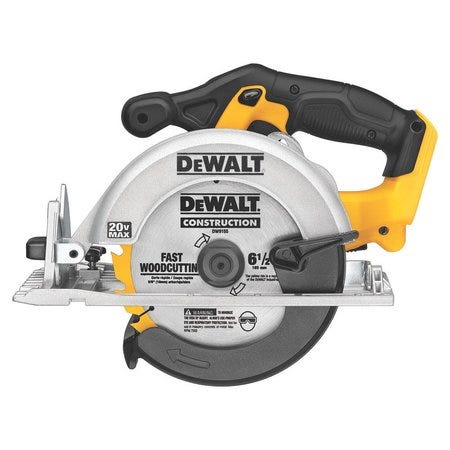 From simple home projects to major construction projects, a circular saw is a must. The handheld saw is designed with steel toothed, carbide toothed, and abrasive edged blades that accurately cut through materials like wood, concrete, ceramic, plastic, and more. The design allows circular saws to specialize in crosscuts and rip cuts. Because circular saws are portable, it is easy for users to use, pack, and transport between projects.
Learn how to use your circular saw here.
TABLE SAW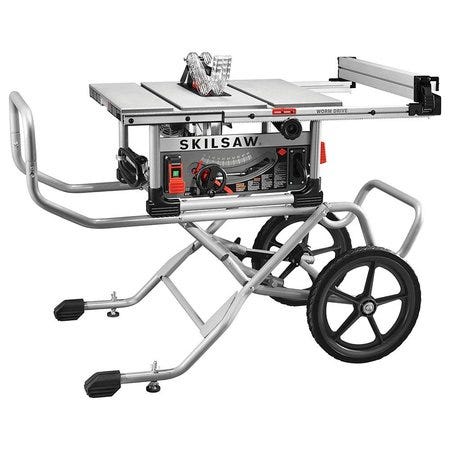 Make straight cuts in almost any type of wood with a table saw. A table saw is mounted on a flat surface allowing users to adjust the cutting depth and angle. The saw provides convenience and consistency, offering countless uses for woodworking projects. Make your work easier with a hybrid, contractor, or cabinet table saw.
RANDOM ORBITAL SANDER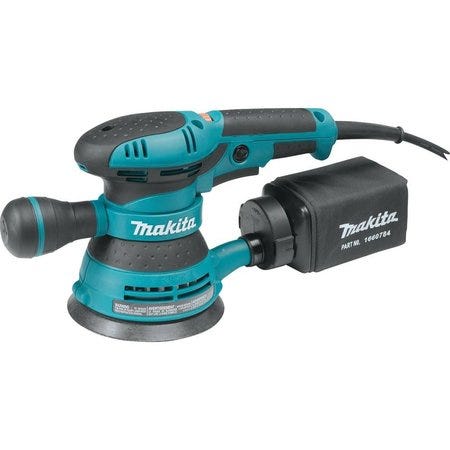 Random orbital sanders are used for woodworking, making furniture, restoration, and prepping materials. The sander sands in a random orbital pattern simultaneously spinning the sanding disc and moving in an oval orbit. This pattern ensures that the abrasive material does not travel the same path twice, eliminating marks from the wood grain. Create a polished and smooth surface with a sander from Acme Tools.
Learn how to choose the right sander here.
JIGSAW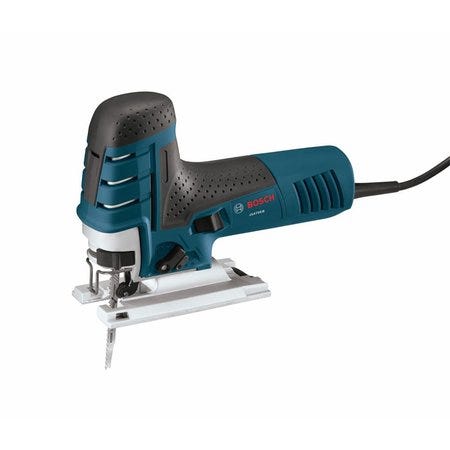 The versatility of a jigsaw makes the power tool a necessity for woodworkers. Equipped with a thin blade for curved and non-linear cuts; the jigsaw cuts through timber, plywood, and sheet metal. The jigsaw's adjustable base features variable speeds, allowing for angled cuts and bevels. Small blades cut in an up and down motion, giving users the freedom to make cuts that any project requires.
ROUTER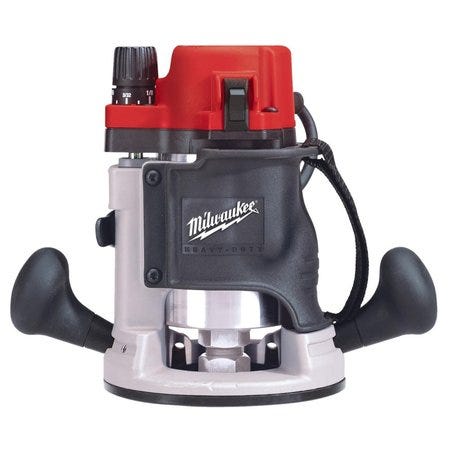 Achieve perfectly curved edges and profiles with a router. The power tool hollows out wood and other materials with various router bits. Whether you're creating a dado or a rabbet, a router is a woodworker's friend. Take your woodworking to the next level with a portable or table router from Acme Tools.
Learn how to create a perfect edge here.
Wood Clamps
Wood Clamps are essential to woodworking projects. The clamps come in handy for gluing, nailing, joining, stability, and so much more. There is no such thing as too many wood clamps, but some may fit a project better than others. Find out which clamps best suit you here.
Planer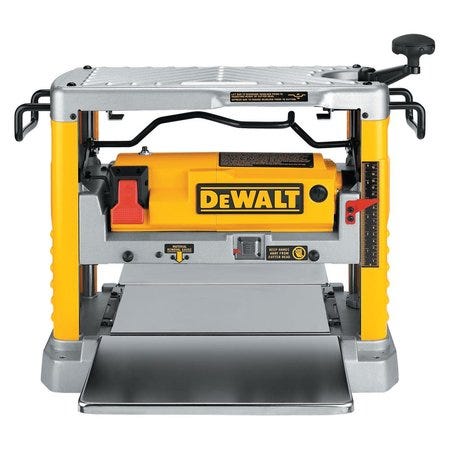 As a woodworker, it can be frustrating when boards come with different thickness. A planer creates even thickness with quick and accurate adjustments. The user sets the desired depth and feeds the board through the machine, resulting in a smooth, even board. When completing projects that require two edges to adjoin, a planer is your tool of choice.
Final Thoughts
As a beginner, you do not need a large selection of power tools. Practice with the basic tools and as you advance and get a good feel for the skill and tools required, increase your tool selection. Shop woodworking tools at an Acme Tools near you or visit our online shop.
Follow our blog for more buying guides and tips.