Expanding the 200+ M18 power tool lineup, Milwaukee announced the M18 FUEL Compact Router. The router generates corded performance, delivering fast, accurate cuts, and cuts up to 250 ft of 3/8″ round-overs in red oak per charge. It does all this while taking advantage of cordless technology.
M18 FUEL Compact Router Innovation
As always, the M18 FUEL Compact Router comes with three exclusive and innovative features. The POWERSTATE brushless motor, REDLITHIUM battery pack, and REDLINK PLUS intelligence.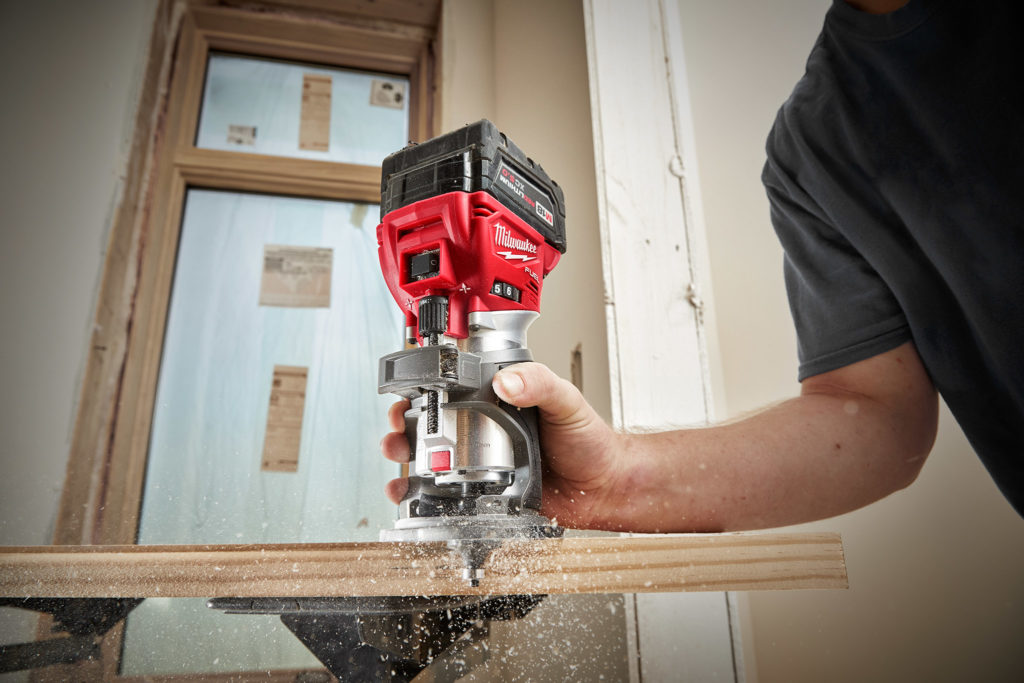 The brushless motor allows the router to generate the same power as corded 1.25 horsepower routers. POWERSTATE also allows for best-in-class 31,000 RPM to ensure speed and power to make clean and precise cuts in hard materials. To choose the best control for the application at hand; the variable-speed dial allows users to adjust the speed between 10,000 and 3,000 RPM.
REDLITHIUM battery power allows the router to power through up to 250 ft of 3/8″ round-overs in red oak. As a result, the router eliminates frequent trips to the charger and the hassle of cords. With the addition of REDLINK PLUS Intelligence, the technology ensures maximum performance of the router under load and prevents against overload and overheat.
Features
Because Milwaukee is committed to improving productivity with performance and trade-driven solutions, the router is equipped with an array of additional features. The design allows for micro and macro-adjust buttons for fast, accurate depth adjustments during highly precise work. Additionally, the router has a sturdy 4″ sub-base plate for stability and dual-LED lights to illuminate the work surface. The compact router is entirely compatible with the entire M18 line.
SPECS
Milwaukee M18 FUEL Compact Router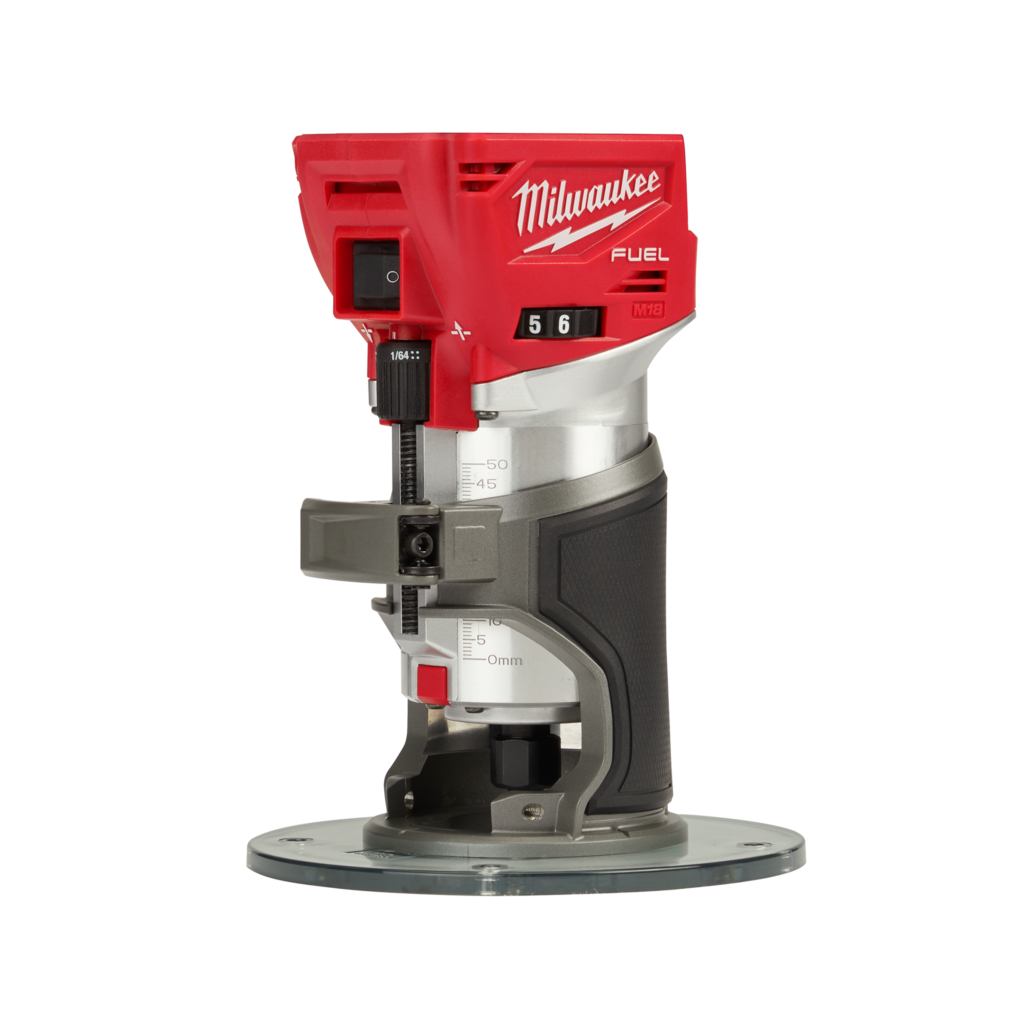 | | |
| --- | --- |
| Features: | -10,000-31,000 RPM w/ 6 speed settings |
| | -Accepts 1/4" shank bits |
| | -Dual LED's |
| Compatibility: | -Plunge Base |
| | -Offset Base |
| Weight: | -2.95 lbs. |
| Includes: | -M18 FUEL Compact Router |
| | -Straight Edge Guide |
| | -Dust Extraction Attachment |
| | -5- 3/4" Sub-Baseplate |
Plunge Base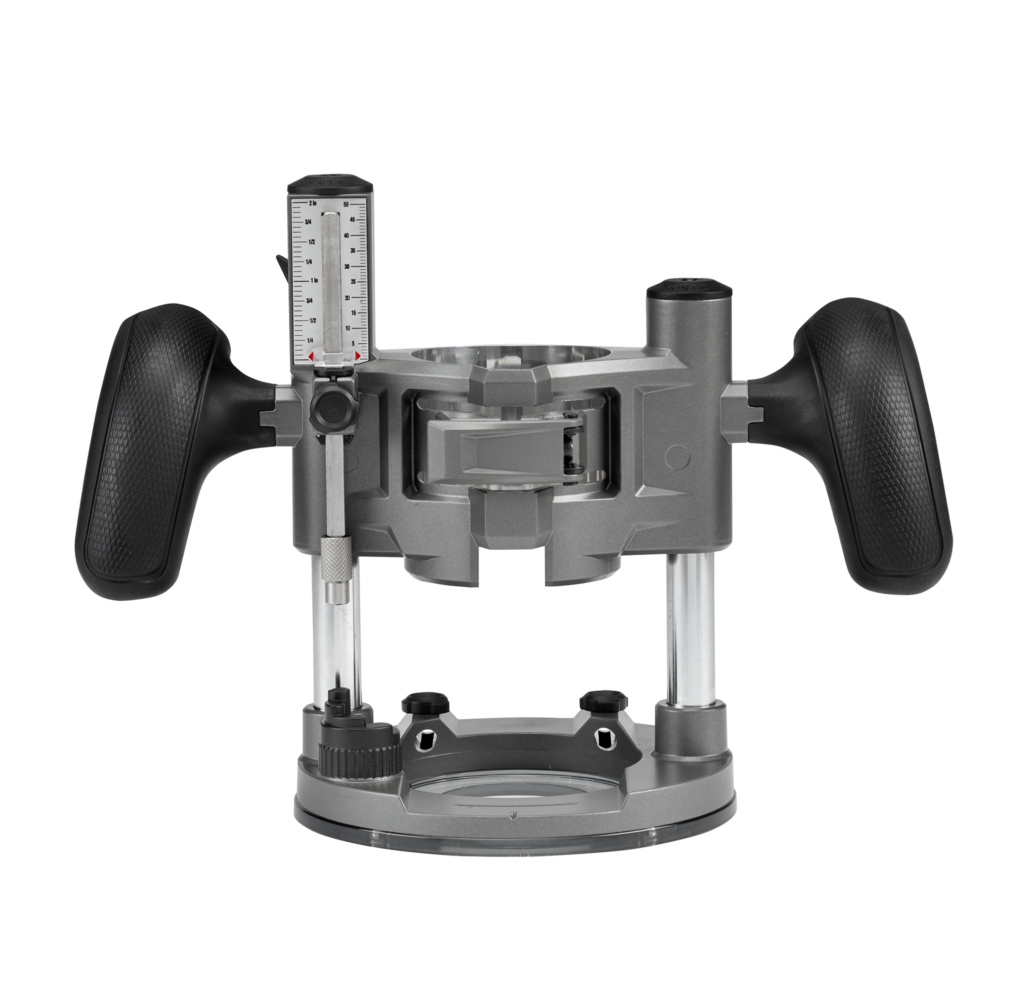 Offset Base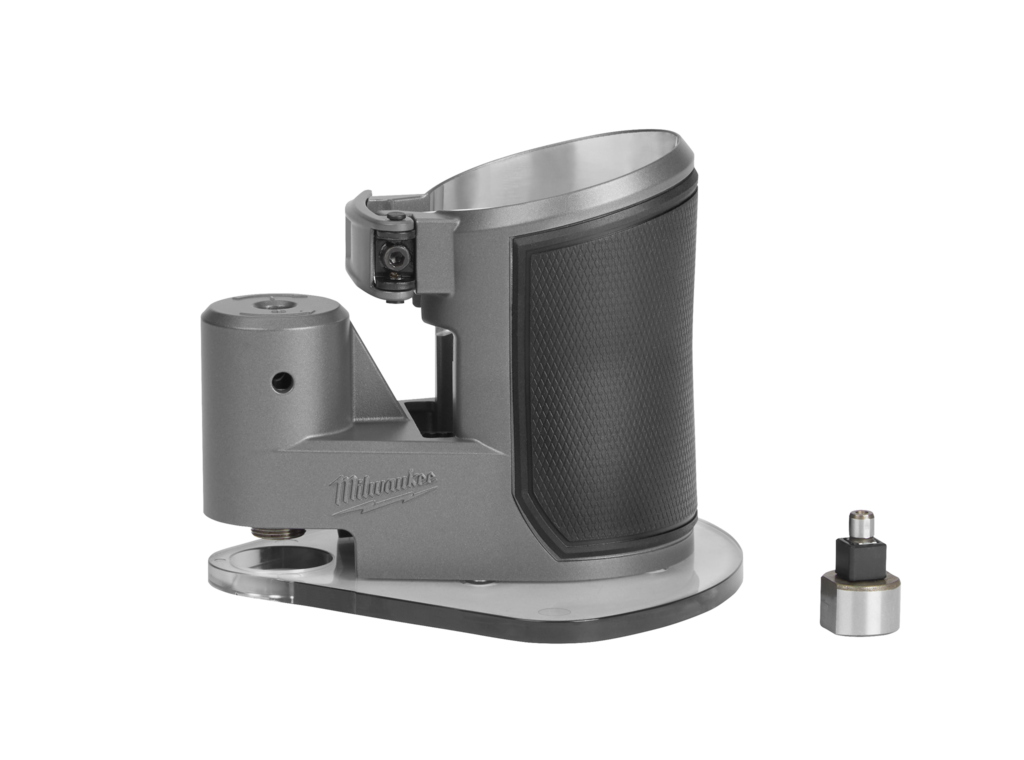 Final Thoughts
The Milwaukee M18 FUEL Compact Router can perform a full days work on just one battery system. Because M18 FUEL tools are the most powerful cordless tools, expect the router to deliver unmatched power, run-time, and durability on the work site. So go ahead, grab your router at an Acme Tools near you or shop our online store.
Make sure to follow our blog for more product announcements.