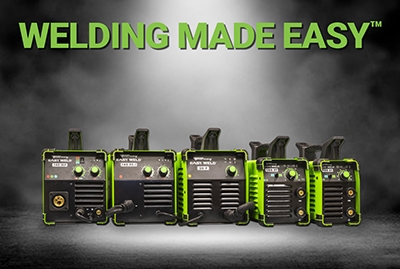 In 2018, Forney Industries' talented team of engineers noticed a large gap in the welding market, one that lacked user-friendly and portable machines for beginners, and even professionals, at a reasonable price. Thanks to this gap in the market, the Forney Easy Weld line was born!
The Forney Easy Weld line has evolved through the years and is now comprised of the Forney Easy Weld 100 ST Stick/TIG capable welder, the Forney Easy Weld 20 P plasma cutter, the Forney Easy Weld 140 FC-i flux-core wire welder, the Forney Easy Weld 140 MP multi-process welder, and finally the Forney Easy Weld 180 ST stick/tig, dual-voltage welder.
While engineering this line, the main focus of Forney engineers was to develop a variety of machines that were easy-to-use, however, the main intention behind Forney Easy Weld machines was to make welding a less daunting skill to learn; driving home Forney's belief that anyone can weld with the right tools. Jason Mahugh, Director of Engineering and Technical Services for Forney Industries explains, "We wanted to take the fear out of welding and show that it's not intimidating or expensive. We believe the Forney Easy Weld line of machines does just that."
Check out this blog for more details and specifications of each machine in this line!
These machines are great for a wide variety of metalworkers. Check out the breakdown of applications and uses below.
Farm and Ranch
One defining feature of each Forney Easy Weld machine is that they're incredibly lightweight. The heaviest machine in the line is only 24 lbs., making each unit portable enough to carry from job site to job site. This eliminates the need to purchase additional equipment to transport the machine.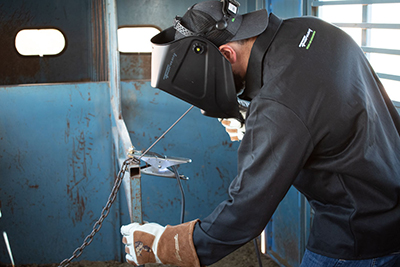 Automotive Fabrication
These machines feature several intuitive features perfect for automotive fabrication. Fabricators are especially fond of the Forney Easy Weld 20 P plasma cutter, as the drag torch technology makes cutting through sheet metal effortless and precise.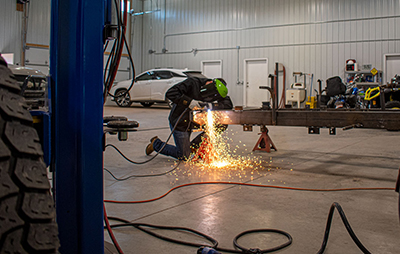 DIY (do-it-yourself) Projects
The Forney Easy Weld line of machines makes DIY projects a breeze. Create unique gifts, decorations, or even your own smoker! The following are just a few DIY projects created with Forney Easy Weld machines.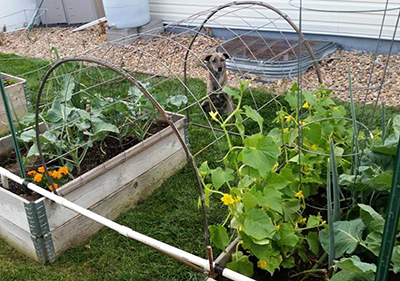 Hobbies and Metal Art
Metalworking is rapidly growing as a popular hobby and a great medium for metal art! The one-of-a-kind creations below were made possible by machines in this line.
Mini Figures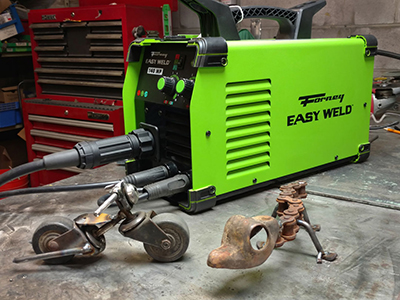 Custom Bike Build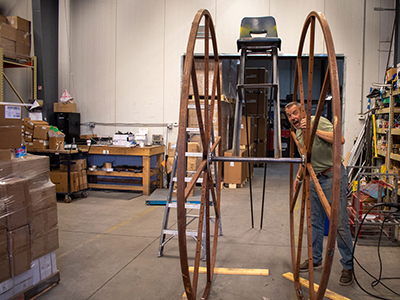 Decorative Tree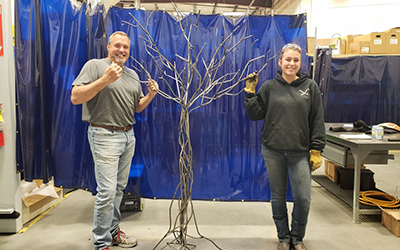 WELDING MADE EASY
Forney Industries has been a leader in the welding market since 1932. In almost 90 years of operation, they now offer thousands of metalworking equipment and accessories that cater to every level of metalworking. To learn more about Forney Industries, visit forneyind.com.