Bosch introduces its new SDS rotary hammer that combines cordless performance with light-weight, power, and safety. Working overhead becomes more comfortable, and with patented technology incorporated into the tool, you don't have to worry about hurting and straining yourself. Along with being compatible with other Bosh accessories, you can quickly make your hammer HEPA and OSHA compliant.
What're the Specs?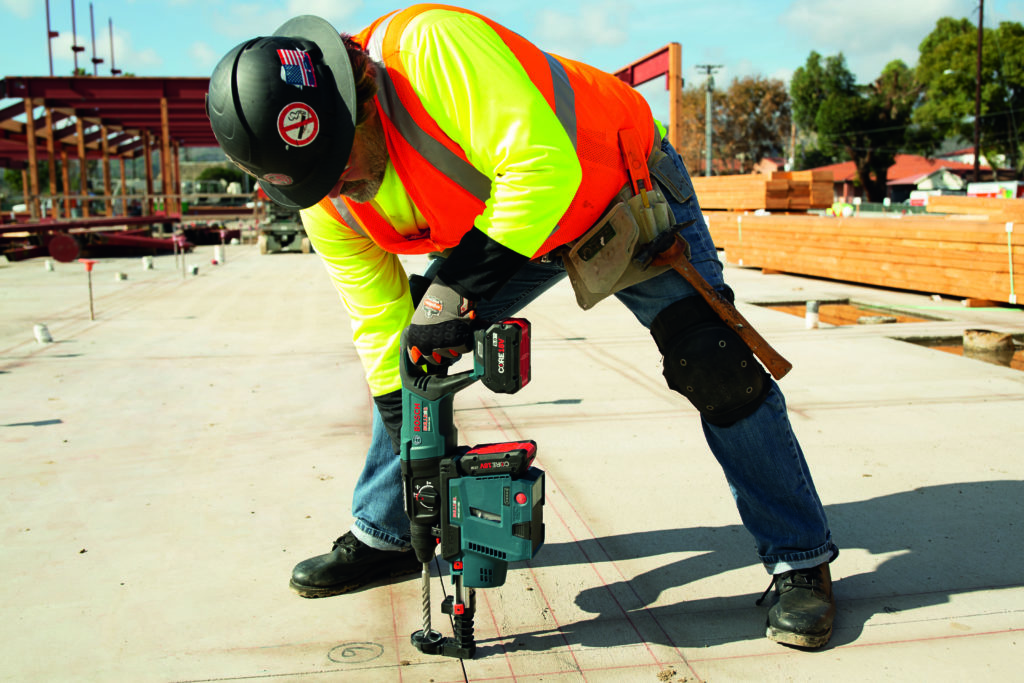 The Bosch SDS-plus Bulldog Rotary Hammer (GBH18V-26D) is a light-weight tool that doesn't sacrifice power or performance. Weighing at 5.8 lbs. with the machine alone it's easy to carry around all day and lifting overhead will be effortless. But don't let that number fool you, this hammer can still produce 1.9 Ft.-Lbs. of impact energy (EPTA), a max RPM of 890, and a max BPM of 4350. That's enough power to handle heavy-duty drilling and chipping applications in concrete. All this in an ergonomic in-line design with a variable speed reversing trigger, which makes having to drill numerous holes easier and more comfortable.
What's Improved?
Bosch, keeping the user in mind has made subtle but significant improvements in this tool that will prevent injury on the jobsite and give greater comfort. KickBack Control technology is the first thing to mention in this tool as it reduces the risk of sudden tool reactions in the case of bit bind-up. The integrated acceleration sensor automatically shuts the machine off to help prevent potential injury on the user.
Next, the tool provides horizontal power transmission, optimizing overhead, horizontal, and downward drilling applications. This improvement allows for working in multiple positions with ease while not lacking the power needed to complete the task.
To improve battery usage and longevity, they have also incorporated an Exclusive CoolPack 2.0 technology and Bosch Electronic Cell Protection. Both these features work in tandem to get the most out of each battery and each charge reducing the need to buy replacements. With the CoolPack technology, it draws heat away from the battery while in use or charging. This technology makes charging faster while also lessening the strain on the battery itself.
Then with Bosch Electronic Cell Protection, you are safeguarded from overload, overheating, and depth discharge. The cell protection is perfect for preventing a short circuit in your battery if a surge of energy comes while you're charging. Also, protecting the tool from overheating while charging but also retains the same charge over time.
HEPA/OSHA Ready.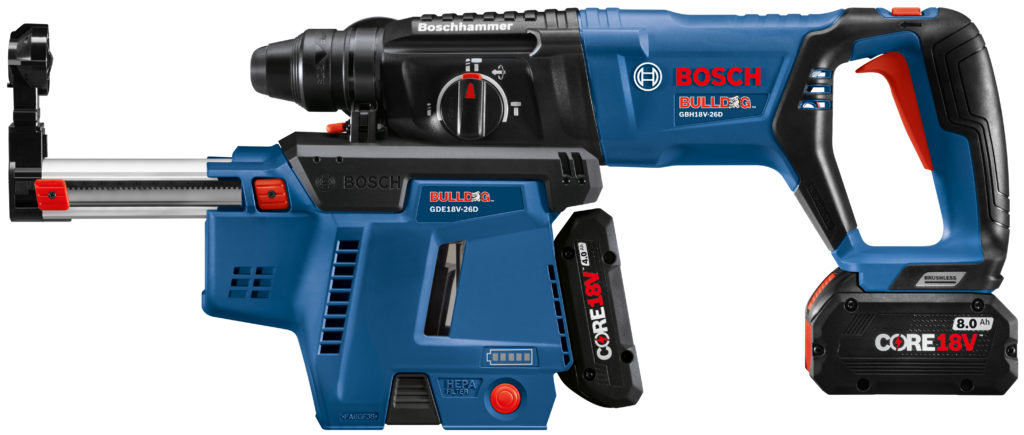 Now, SDS rotary hammers are one of the best tools to use when working with concrete. But one of the most significant hassles workers experience is the dust, which if not handled will come with hefty fines. That's why Bosch has made the bulldog rotary hammer compatible with PRO+Guard dust solution, like the optional GDE18V-26D 18V cordless dust extraction unit. Pick whichever one you need to get the job done but rest assured you won't have to deal with an OSHA violation.
Final Thoughts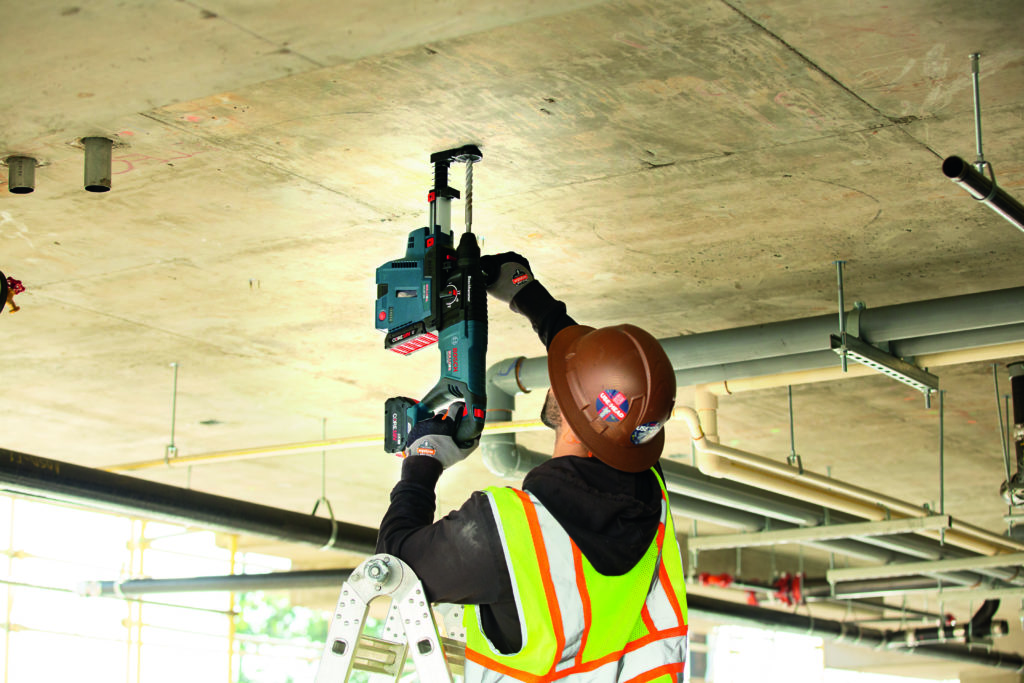 When it comes to tools that get the job done but still keeping the user safe and comfortable, the Bosch SDS Bulldog Rotary Hammer (GBH18V-26D) is your tool. From delivering high-performance power in a smaller and lighter design to making it OSHA/HEPA compliant-ready, there is no reason to not look at this fantastic machine.
---
Impressed with the new Bosch rotary hammer? Do you appreciate the instant HEPA/OSHA compatibility with other adapters? Let us know in the comment section down below.
Want more information about your favorite tools brands? Then make sure to check out Acme Tools Blog, where we post the latest information from the biggest manufactures. Also get tooltips, buying guides, and even DIY builds from amazing YouTube builders.
Need to get this tool now? Head to Acme Tools Online Store where you can get this machine, batteries, and the adapters, all in one place. You can even find great deals on other Bosch tools, or other brands, on a daily basis. Because here at Acme Tools we always want you to Do Your Best Work.