Fall is a good time to tackle that summer project you've been putting off all season, building a deck. Whether you're building a new deck from scratch, expanding a current deck, or looking for a change in your current deck, the first step is choosing a deck material.
There are several varieties of decking to choose from, and each comes with its own benefits and drawbacks. There are the purists who swear by wood materials only, but alternative types have come a long way to create a look and feel comparable to wood. From solid wood to composite materials, our guide will give you insight into each material and which type best fits your needs.
Wood Vs. Composite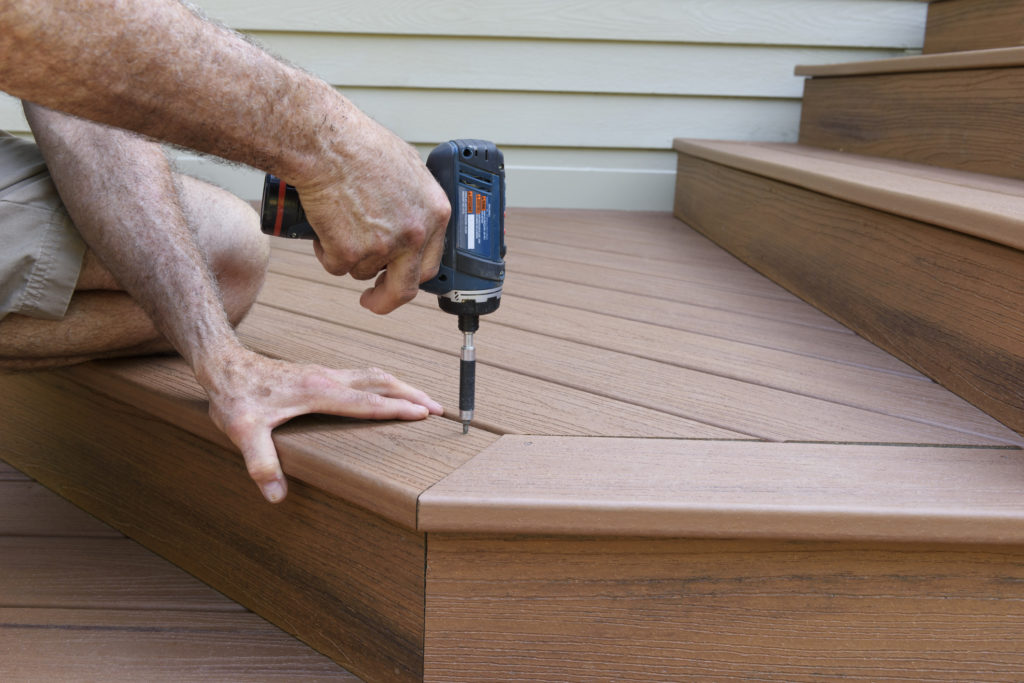 Wood versus composite decking is a hot debate among homeowners and a valid one. Much of the debate comes down to cost, maintenance, and appearance. Wood decking is broken into two categories – pressure treated and untreated lumber. Pressure-treating enhances the wood's ability to resist mold, mildew, and climate changes, making it less likely to face rotting. Untreated lumber consists of wood that is naturally resistant to rotting and does not use chemicals injected into it to preserve the finish. Composite boards are made of a blend of recycled plastic and recycled wood fibers.
Cost
Because of the many varieties of wood, the price range for the material is rather large. Pressure-treated wood is commonly the least expensive of any kind of decking, but some styles of natural wood can get very pricey. Composite decking is a more expensive option the most woods because of how it's manufactured and its longevity. But, the cost could end up being relatively the same as wood because of the lack of maintenance involved with composite materials.
Maintenance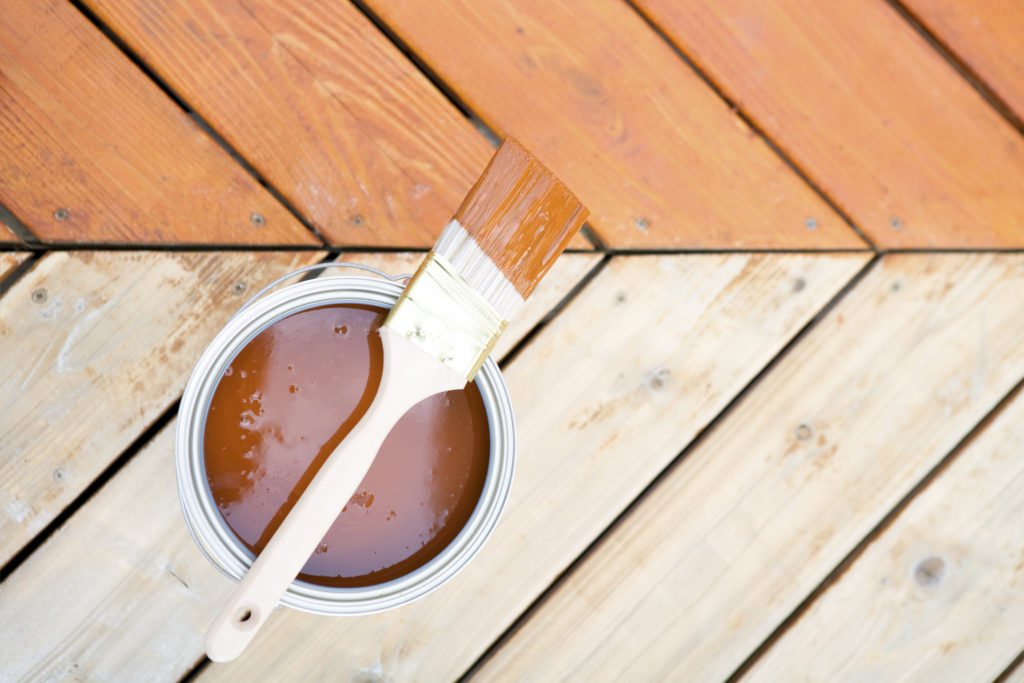 Natural wood can last for many years, but it requires quite a bit of yearly maintenance to achieve that longevity. The level of maintenance depends on the type of wood material chosen, but you can expect regular staining, sanding, and sealing treatment to keep them looking good as new. Composite materials are almost maintenance-free, requiring the occasional rinse and scrub. The only worry is the wearing down of boards, but the piece can be replaced if needed.
Appearance
Appearance is more of a preference-based debate. Purists prefer the natural, outdoor appearance that blends into its surroundings. Natural wood can also be stained in whatever color you like to best match the exterior of your home. Composite decking is limited in available colors and can sometimes appear duller than natural wood.
Types of Deck Material
There are many different types of decking materials on the market, but there are five main categories the most choose for their patio.
Pressure Treated
Pressure-treated decking is one of the most popular decking materials available, and that's mainly because of its durability paired with the relatively low cost. This type of material is best for areas of high foot traffic. Due to the chemicals used to treat the wood, be sure to use stainless steel fasteners to avoid corrosion.
Pros:
Resists rot and termites when treated with stain or sealer.
Easier to stain.
Inexpensive
Cons:
It can turn a green tint if not consistently stained.
More susceptible to splintering or splitting.
Exotic Hardwoods
These types of wood, such as Ipe, Tigerwood, and Mahogany, are incredibly dense, making them more resistant to termites or rot. That density can be a drawback as well, as they're harder to work with because of how tough they are.
Pros:
One of the longest-lasting wood materials.
Resistant to insects and decay.
Cons:
One of the most expensive materials.
Tough to nail through.
Redwood & Cedar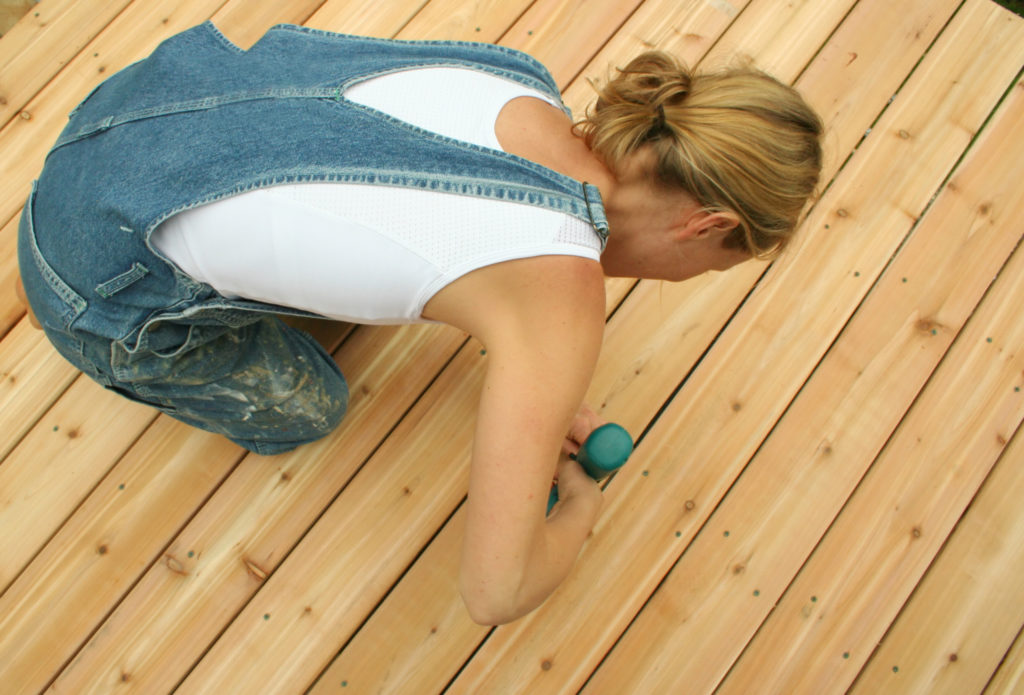 A step above pressure-treated wood, cedar and redwood materials have a natural resistance to insects and rot. They're both relatively light, making them easier to work with, but that comes with one drawback. Both kinds of wood are lighter because their soft, so they can be easily damaged by heavy foot traffic.
Pros:
Lightweight and easy to stain
Resistant to rot and insects
Rarely warps or splits
Cons:
More susceptible to damage from foot traffic Can be costly for larger decks
Composite
Composite materials are designed to look like natural wood in a variety of colors. They're made by combining a blend of plastic and wood fibers. This material will never splinter and doesn't need to be stained, so they're relatively maintenance-free.
Pros:
Doesn't need to be stained or sealed
Won't split or warp
Last 25 years or longer
Cons:
Less attractive than natural wood Expensive up-front cost
PVC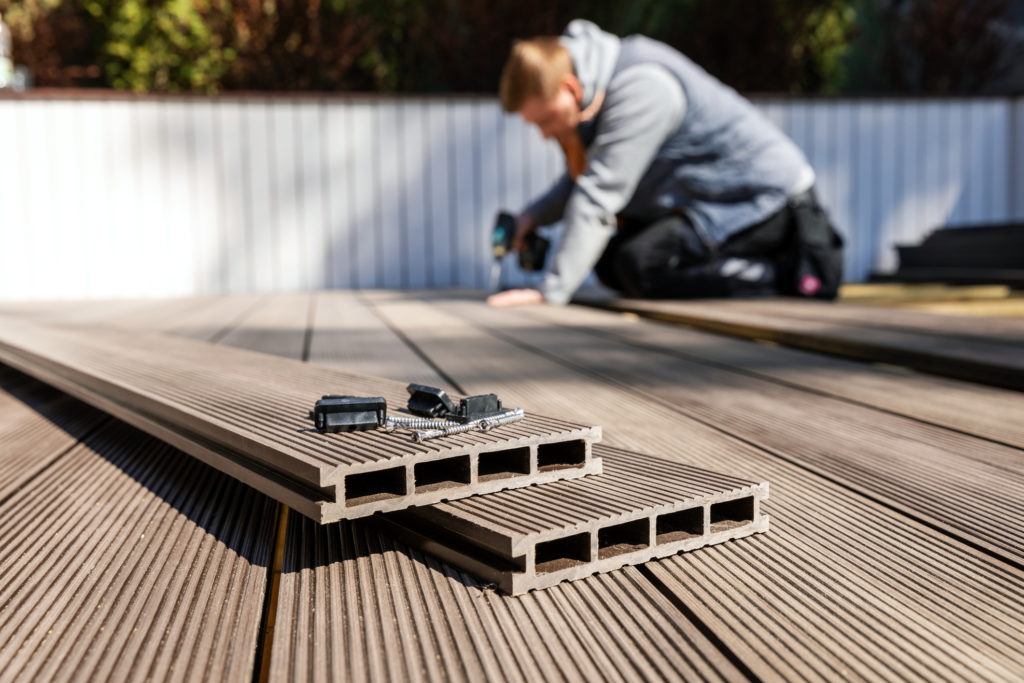 PVC, or vinyl, decking is made entirely of plastic, which makes it more durable than composite decking. Due to the design, PVC vinyl requires almost zero maintenance other than an occasional cleaning. The fastening system for PVC is complex, making it more difficult to install and can lead to squeaking when you walk on it.
Pros:
Very durable and long lasting
Commonly recyclable
Available in many styles to fit your home
Cons:
Can get expensive More difficult to install