We're approaching fall, and temperatures will start falling soon before we enter the frigid winter months. There is still work to be done as harvest begins for farmers, and construction workers burn the midnight oil to finish summer projects. In order to keep warm while still staying efficient Milwaukee has you covered with their new WORKWEAR apparel.
Milwaukee's new apparel lineup includes the Midweight Pullover Hoodies, Heavy Duty Sherpa-Lined Vest, and a new colorway of the popular GRIDIRON Trucker Hat. The entire WORKWEAR lineup is built to withstand the toughest work environments while still providing maximum comfort.
Midweight Pullover Hoodie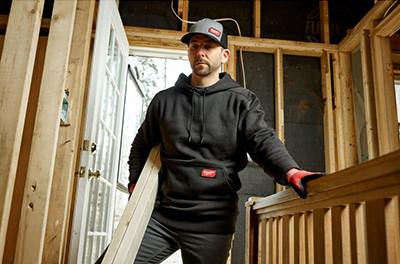 If you're looking for something a little lighter, go with the new Midweight Pullover Hoodie. Constructed of a lighter-weight cotton polyblend material, the hoodie is perfect for layering and offers higher breathability than many other options. Milwaukee specifically designed this hoodie to be more durable in tough work environments. The hoodie features a forward shoulder design, and the drop shoulder seams are paired with reinforced pockets, so there is less chance of usual wear and tear. Rib-knit cuffs and waistband, an adjustable drawstring hood, and fleece lining provide optimum comfort and mobility.
Milwaukee Midweight
Pullover Hoodie Black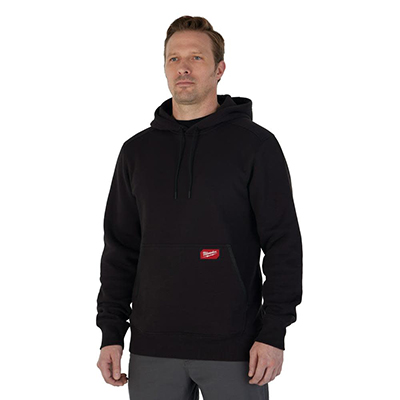 Milwaukee Midweight
Pullover Hoodie Gray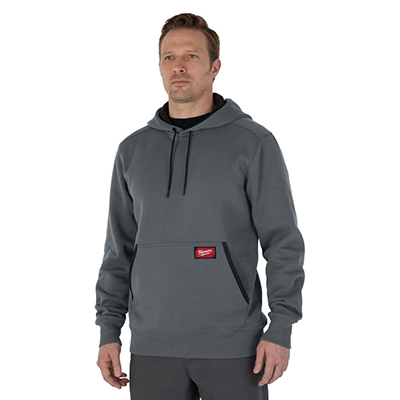 Milwaukee Midweight
Pullover Hoodie Blue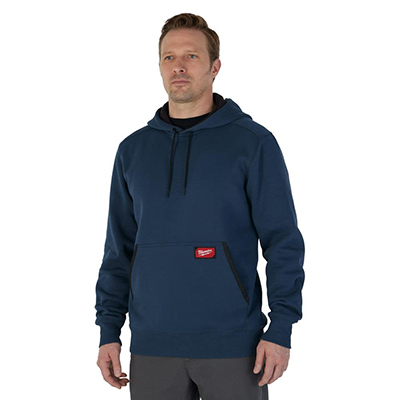 Milwaukee Midweight
Pullover Hoodie Brown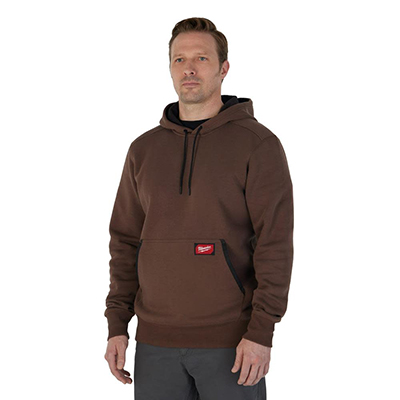 Heavy Duty Sherpa-Lined Vest
Milwaukee's new vest is built with lifelong durability in mind while still remaining functional on the jobsite. A canvas outer layer provides resistance to tears and abrasions, while a wear-resistant drop shoulder design offers improved mobility. High-wear zones in the front pocket and under-arm stitching are reinforced to prevent tears. Five-easy access tool storage pockets make it easy to transport tools around the jobsite. The vest limits exposure to the elements with a Sherpa lining and drop tail for extended coverage.
Milwaukee Heavy Duty
Sherpa Lined Vest Brown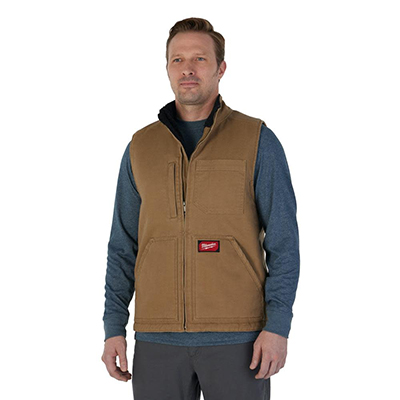 Milwaukee Heavy Duty
Sherpa Lined Vest Black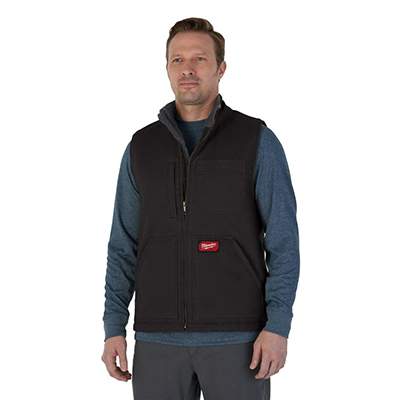 GRIDIRON Snapback Trucker Hat
The new gray colorway of the GRIDIRON Snapback Trucker Hat shows Milwaukee's continued commitment to delivering user-driven solutions. Built from a breathable and lightweight combination of cotton, GRIDIRON Ripstop polyester, and nylon, your head will stay dry while still providing shade. With a snapback design, the hat will fit any head for ultimate versatility.
Shop all of Milwaukee's apparel, including shirts, pants, hoodies, and heated gear, at Acme Tools.