Crescent Lufkin decided to tackle real problems that pros see daily on the job site. Their latest chalk reel line tackles messy, inefficient, and poorly built reels. Crescent's new line of reels put those problems to bed. Three separate versions are part of the new line, the 150-foot site reel, 100-foot professional reel, and 50-foot compact reel.
150-Foot Site Reel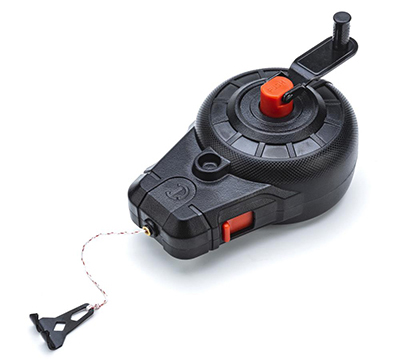 The sit-flat case design of the 150-foot site reel makes refilling fast and clean, through its one-way quick refill valve or slide-door opening. The site reel is protected against tangles and snags, due to an end hook/ring combo that clips securely into a docking channel. A thicker, compound braided line creates the best balance between highly visible lines and reduced overspray every single snap.
100-Foot Chalk Reel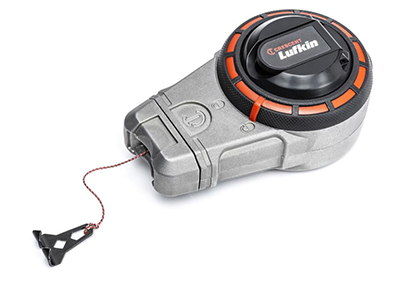 Available in a dual-material or with an aluminum case, the 100-foot reel features a retractable end hook that pulls into a nested position, preventing unwanted snags. Retraction is fast, and reel protection improved during storage, with the 6:1 gear ratio, rotating hub, and fold-away handle. With a one-way chalk refill valve, filling the reel is quick and mess-free.
50-Foot Compact Reel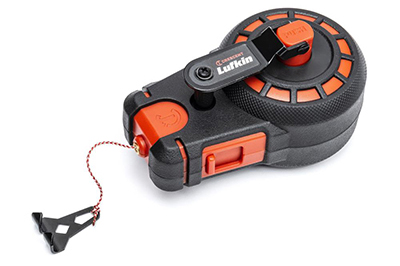 Crescent's third option is the 50-foot compact reel. The 50-footer fits easily into your pocket or work pouch because of it's smaller design. A 3:1 gear ration offers faster rewind and decreased retrieval time, and a fold-away handle locks the retrieval arm in place to prevent breaking or inadvertent unreeling. The compact reel also provides 60% more line than similar competitor's products.
Blue Chalk
Alongside the release of their three new reels, Crescent introduced Hard Mark Blue Chalk. A high-brightness chalk that is three times more visible than standard chalk. Their full chalk line-up includes five different colors, which come in 8 oz. and 2.5 oz. options, for a variety of user needs.