The Newest Addition To The Sawzall Family
Sawzalls were first introduced to the world in 1951 when Milwaukee Tool created the first-ever electric reciprocating saw that could cut through just about anything.  Practically overnight the new saw revolutionized construction, plumbing, and countless other trades. Since then, the name Sawzall has become synonymous with the tool. Now there's a newcomer to change the game all over again: the M18 cordless Super Sawzall. 
Named 2018's "Best of What's New" by Popular Science Magazine
Recently selected as one of the 100 Best of What's New 2018 by Popular Science Magazine. The Super Sawzall stood out in the home category where it showed from its release how useful and innovative this tool is to the homeowner.
Designed For The Toughest Applications
The new cordless reciprocating Sawzall features a Powerstate brushless motor that is both fast and strong.  For anyone not yet familiar with brushless motor technology, we'll give you a basic rundown of the benefits.  Less internal friction, less heat buildup and maintenance, more power packed into a smaller space, and automatic adjustments to how much battery juice is being drawn.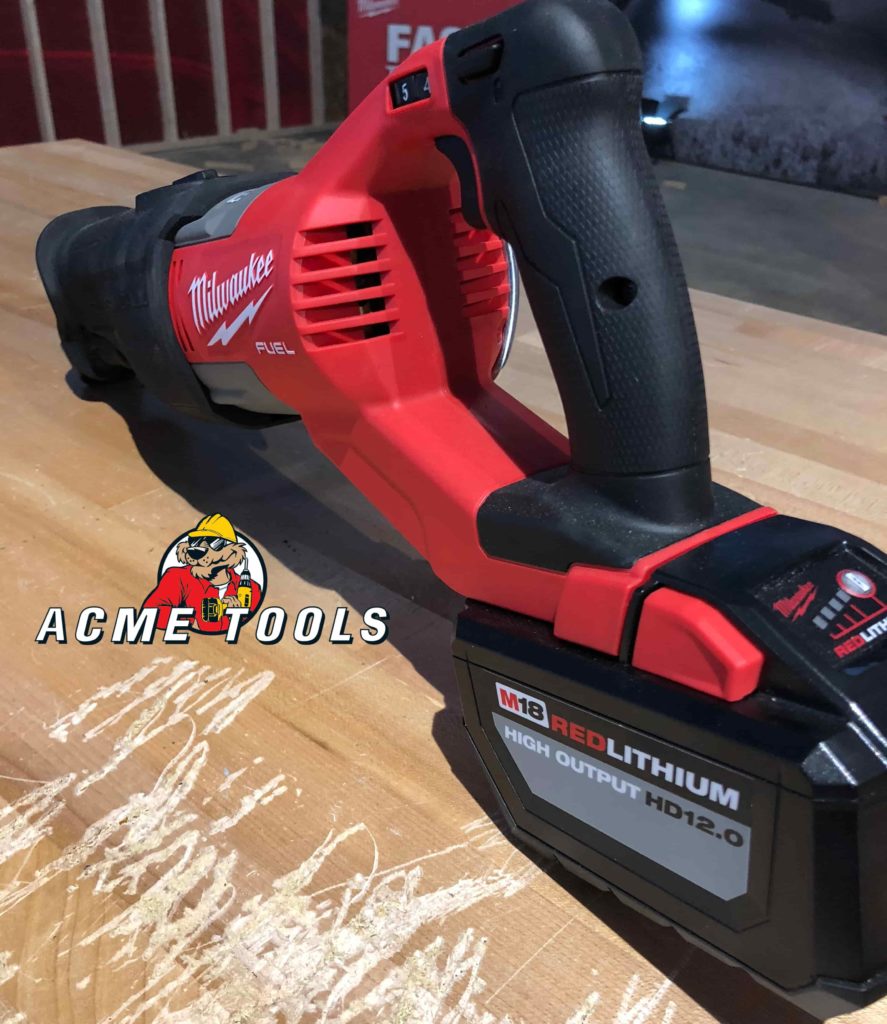 The blade zips along at 3000 strokes per minute with a 1-¼" stroke length.  This gives you the ability to slice through larger materials than older cordless Sawzalls.  The onboard computer also monitors key statistics while you work to ensure an optimal cutting speed and prevent overheating.  What this means is a whopping 150 cuts in 1×12 SPF on a single battery charge before needing to recharge.  
This saw is the real deal. 
Complete Control
Dial in the exact cutting rate for your task, thanks to a variable-speed trigger, as well as 5-speed settings to choose from.  There is also a selectable on/off orbital action that guarantees aggressive cutting through wood without sacrificing smooth cuts in metal.  A built-in rafter hook means you can easily keep the tool close at hand in-between cuts, even while working on a ladder. The shoe is adjustable to prolong the lifespan of your blades, which can be changed quickly and easily thanks to a tool-free blade clamp.  On top of all that, an LED shines to help you see exactly where you're aiming.
High-Output
This Milwaukee cordless tool kit also includes the brand new M18 12.0Ah High-Output lithium-ion battery.  When paired with the nimble brushless motor, it matches the output performance of a 15-amp corded saw.  The extra runtime will keep you working longer with up to 50% more power than any previous 18-volt battery pack.  They also run up to 50% cooler than previous Milwaukee battery lines so it runs more efficiently through heavy applications.  You better be prepared to push your saw harder and longer than you ever have before.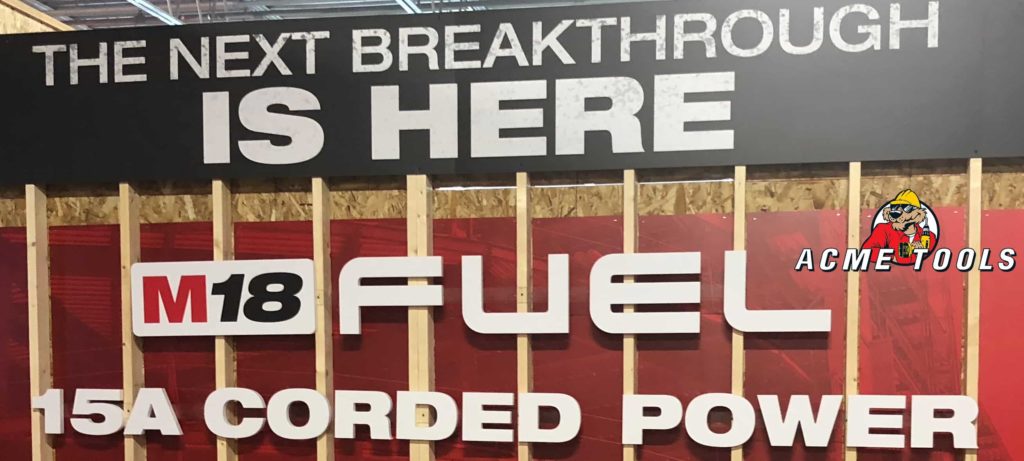 One Last Look
This new Super Sawzall is a beast, and you're going to love it.  The powerful motor, longer cutting stroke, and battery life all combine to create the most powerful cordless Sawzall yet.  You'll have no trouble with wood, metal, demanding work, and long hours; this saw can handle it all without breaking a sweat.  Just like always, Milwaukee Tools has come along with a game-breaking innovation that is sure to cause ripples across the industry. 
New Sawzall Availability
The new M18 Super Sawzall is now available for pre-order on our site and is scheduled to start shipping this summer.
2722-21HD M18 FUEL SUPER SAWZALL Kit