Milwaukee announced the release of the new Intrinsically Safe Headlamp. The Spot/Flood headlamp give users greater visibility and a higher light output without compromising size or weight. The headlamp sets a new standard of jobsite lighting, which is what users expect of the leader in the lighting industry.
Features
With the power of 3 AAA batteries, the headlamp delivers up to 40 hours of runtime. Manage brightness, beam pattern, and runtime with 5 output modes and direct with 7 different adjusting pivoting light head positions. In order to increase user visibility and awareness, the headlamp provides a hi-visibility color. Also, the light features a combination of on-strap and on-tool identifications, which is hard to find in standard headlamps. The lamp features two adjustable straps for specific needs and comfort, a rubber strap for hard hat use, and a nylon strap for bare head use. Users can attach the light directly to a hard hat with the included Dual Lock adhesive strip. Additionally, the Milwaukee headlamp is water-resistant and dust proof with a rating of IP64.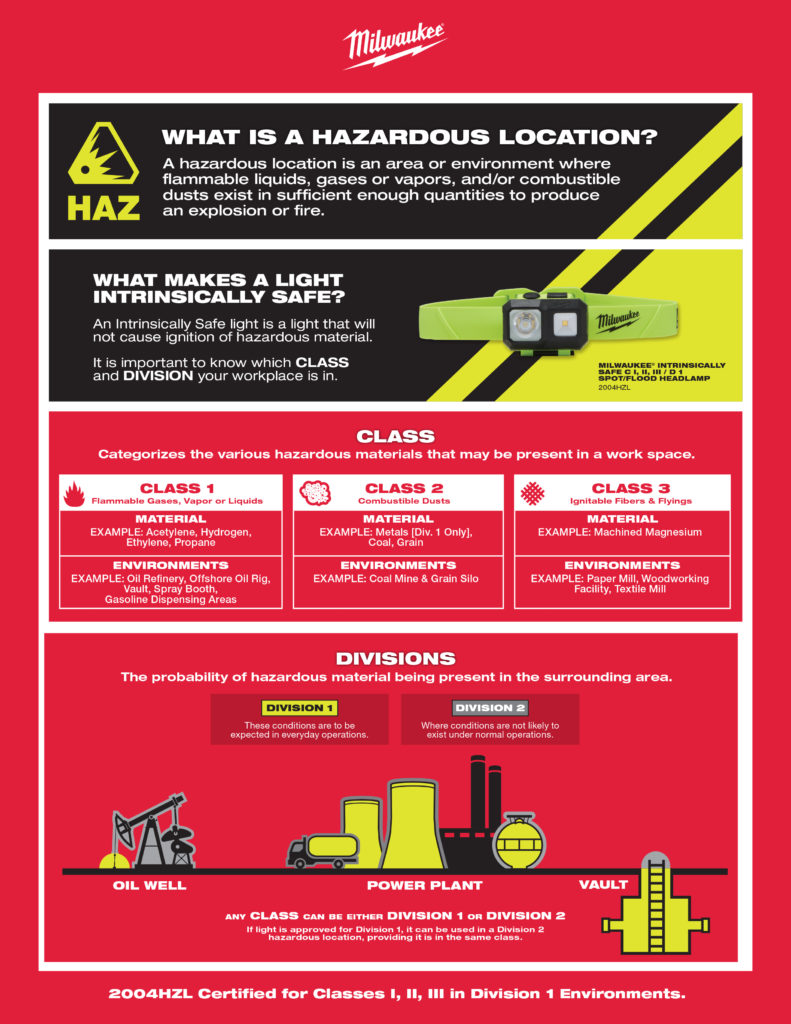 Specs
Milwaukee Intrinsically Safe C I, II, III / D 1 Spot/Flood Headlamp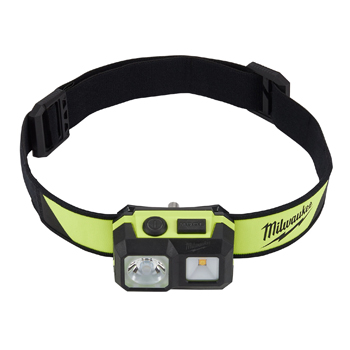 Part Number:
2004HZL
5 Modes:
-Spot/Flood Hybrid
-Spot
-Flood High
-Flood Medium
-Flood Low
Runtime:
Spot/Flood Hybrid: 4 hrs
-Spot: 8 hrs
-Flood High: 6 hrs
-Flood Medium: 10 hrs
-Flood Low: 40 hrs
Lumens
-Spot/Flood Hybrid: 130
-Spot: 155
-Flood High: 235
-Flood Medium: 155
-Flood Low: 25
Ingress Rating:
IP64
Beam Distance
100 M
Weight:
3.0 oz w/ battery
Shop the new headlamp and other Milwaukee products at an Acme Tools near you.