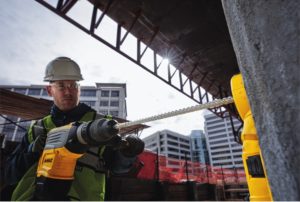 DeWalt is releasing new SDS drill bits that will not only increase efficiency on the job site but have increased durability. With redesigned carbide heads, improved life of the bit, and a guarantee that is too good to ignore, these bits are worth a look.
Better, Stronger, Faster
The new redesign of the drill bits started from the bottom up. From the head of the bit to the body itself, all designed for a more efficient experience. With a wear-mark indicator that informs the user to change out the bit, you stay sure that it will always work. The wear-mark also provides the user a guide for drilling an ANSI hole diameter for mechanical anchors. Giving you the knowledge of not only where to drill but if it can still drill to spec.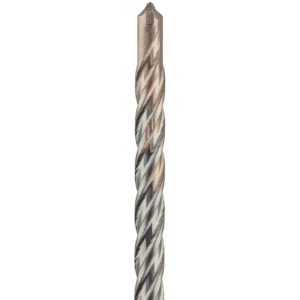 The SDS Max High Impact Carbide 4 Cutter bits has a full carbide head that reduces head breakage and gives longer life by double. Making sure you get the most work out of every bit. The body of the drill bit also showed improvements with iron blast technology that strengthens the body while drilling in hard concrete.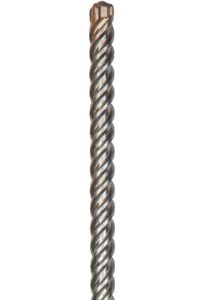 The SDS Plus 2 Cutter bits also carries improvements with a tapered core. Thanks to that redesign it provides maximum durability to handle tough jobs. With a variable helix flute pattern, it improves on efficient material removal. Getting more work done safely and quickly with the new drill bit design.
Guaranteeing Great Quality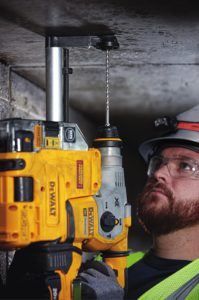 You might be asking yourself, how does this No Break Guarantee work? It works only if the drill bit breaks while the wear-mark is still present. If the mask is still there, DeWalt will replace it free of charge to the user. A bold choice but profound confidence in their product means that they are ready to put their money where their mouth is.
The No Break Guarantee will be available for eight months beginning September, and you can replace them in one of three ways. You can call 1-800-4DEWALT, visiting a DEWALT service center, or visiting a local retailer.
Final Thoughts
These drill bits are designed to make the work on the job site easier for both the user and the machine. DeWalt is sure that this drill bit will do that and last. So much so that they put a guarantee on it that it won't break for eight months. With the improvements that they have made on both bits test them out and see if they hold up to the task.
Did you find this article useful and interesting? Consider following our blog for the latest tool news and information. Also, check out our website for great deals on DeWalt items and other brands.