A Powerful, Painless, and Lightweight Tool
When selecting the suitable hammer for your construction or woodworking projects, efficiency, comfort, and durability are essential factors to consider. The STILETTO TRIMBONE All-Titanium 10oz Finish Hammer revolutionizes the way we work. With its robust energy transfer, painless recoil, and lightweight design, this hammer redefines productivity and comfort on the job site.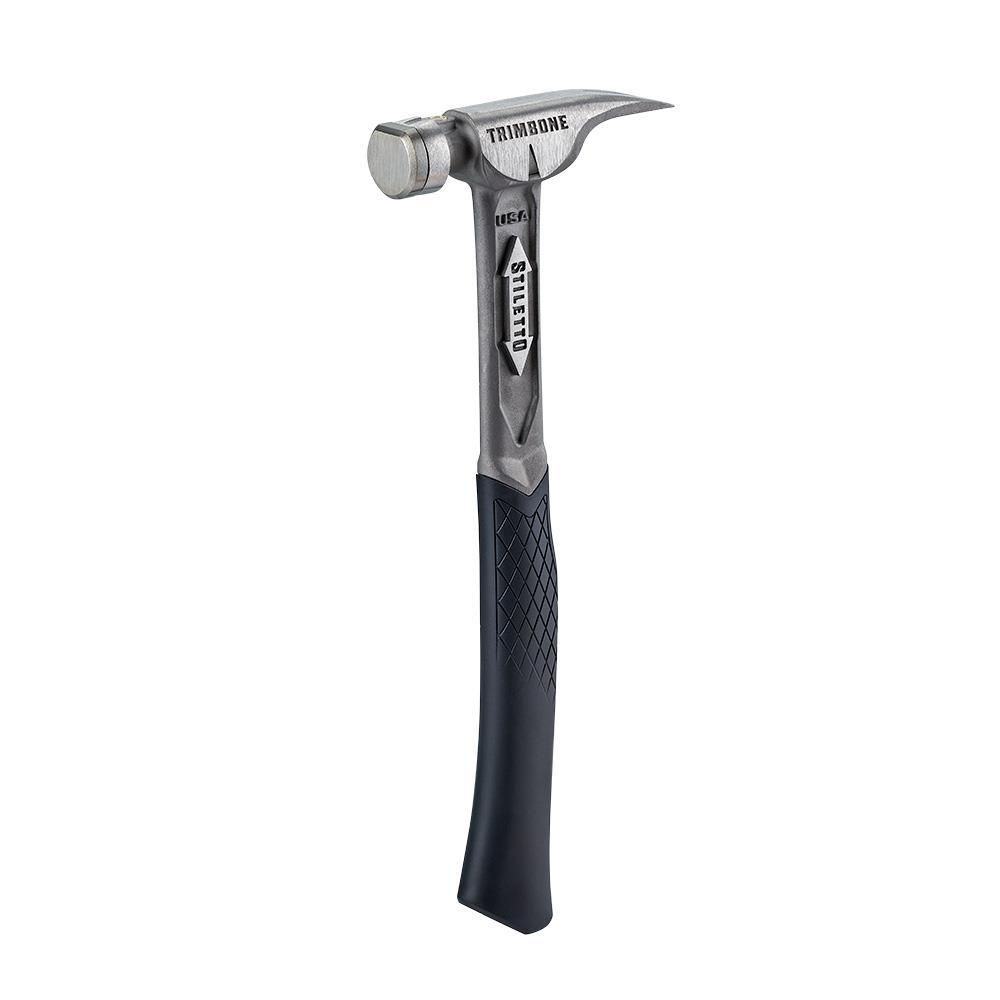 Efficient Energy Transfer
One of the standout features of the TRIMBONE 10oz Finish Hammer is its unparalleled energy transfer capabilities. Compared to steel hammers, titanium hammers offer a more efficient transfer of energy, allowing you to do more work with less effort. Every strike you make with the All-Titanium hammer packs a powerful punch, ensuring maximum impact on your target without unnecessary strain on your muscles.
Painless Recoil Damping
Working with a hammer often leads to recoil shock vibrations that can cause discomfort and pain over time. However, the TRIMBONE Titanium 10oz Finish Hammer provides exceptional damping of these damaging vibrations. With its titanium construction, this hammer minimizes recoil, reducing the strain on your joints and muscles. This unique feature translates into a painless experience, enabling you to work for extended periods without the wrist and elbow discomfort typically associated with repetitive hammering.
Lightweight Advantage
Carrying a heavy hammer throughout the day can quickly lead to fatigue, affecting your performance and overall job satisfaction. The Stiletto TRIMBONE Finish Hammer weighs a mere 45% less than a steel hammer of similar size. This significant reduction in weight means less fatigue, allowing you to work comfortably and efficiently, even during long workdays. By eliminating unnecessary burdens, this lightweight hammer ensures that your energy is directed toward the task rather than wasted on excessive strain.
Exceptional Features
The TRIMBONE hammer is designed with practicality in mind. Its 180-degree side nail puller enables effortless nail extraction, saving time and effort. The trim claw is suited explicitly for pulling trim nails and prying trim, making it an indispensable tool for carpentry and finishing work. Moreover, the hammer features a magnetic nail set, facilitating one-handed nail placement and ensuring a non-marring impact on finish materials.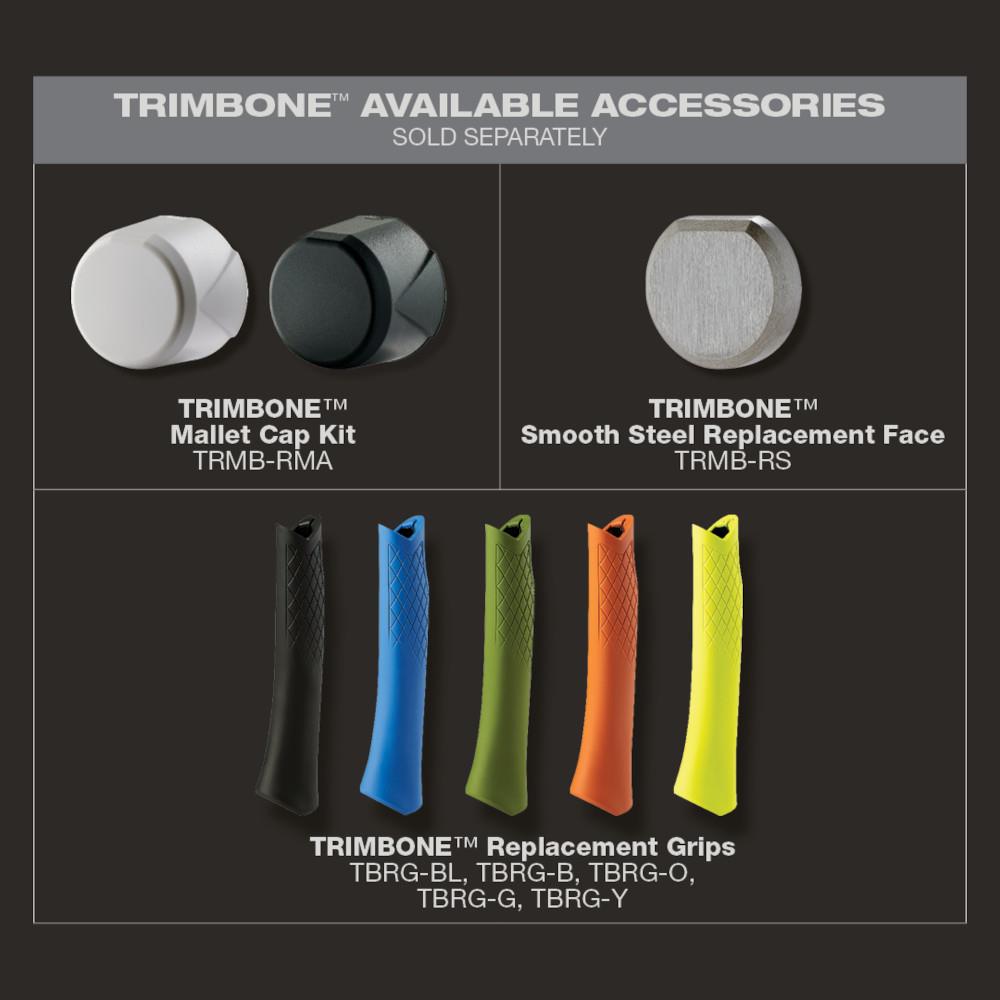 Stiletto TRIMBONE Questions Answered:
What is the STILETTO Warranty? 1 Year Limited Warranty
Is the Mallet Cap (TRMB-RMA) compatible with other STILETTO hammers? No, it only fits the 10oz TRIMBONE.
What size nails fit in the magnetic nail set? 2D-16D Nails
What is the largest nail you can pull with the side nail puller? 16D Nails
Can you replace the hammer face? Yes, the Replaceable Face Kit (TRMB-RS) allows you to renew your hammer.
Where is the STILETTO TRIMBONE Hammer made? The TRMB Hammer is made in USA
Do you have to remove the face to add the Hard or Soft Mallet? No, the mallets fit over the top of the face of the hammer.
Can I custom order a different color handle? Not at this time. If you would like a different color handle, please purchase the replacement from Acme Tools.
The STILETTO TRIMBONE Hammer is available to be ordered at Acme Tools NOW!